Are you looking for a Spring TX Gastrologist Near Me that can help you get on the path to a healthier life? If so, contact the Katy Stomach Doctor. Our team of medical staff is here to evaluate, diagnose, and treat your digestive symptoms.
At the Katy Stomach Doctor, we strive to give every patient the medical care they deserve and need. Ours is a full-service gastrology clinic located in the Katy and Greater Houston area. We are just minutes from the Texas Medical Center and other area hospitals. Dr. James Maher, a board-certified gastrologist, leads our team.
If you are suffering from painful symptoms that intensify and prevent you from completing daily tasks, it might be time to contact your Spring TX Gastrologist Near Me. Doing so will prevent your symptoms from getting worse and putting your health in jeopardy. You can schedule an appointment with the Katy Stomach Doctor over the phone or on our website.
Meet Dr. James Maher!

Dr. James Maher is board-certified in gastrology and internal medicine, and he specializes in digestive diseases. Acid reflux, colon cancers, and IBS are among those conditions he treats most frequently. Dr. Maher received his degree from the Medical College of Virginia and completed several internships following graduation.
His practice, the Katy Stomach Doctor, has been in operation for many years and has helped hundreds of patients get on the road to better health. Although Dr. Maher is already a respected physician, he continues to attend lectures and conferences that keep up to date on news, treatments, and medical breakthroughs in his field.
This desire for continued education extends to Dr. Maher's patients. He believes one of his most important roles as a doctor is to educate patients about their condition and the way to manage symptoms. The level of compassion and care shown by the staff at the Katy Stomach Doctor is what sets our clinic apart from others.
What Services Does the Katy Stomach Doctor Provide?
At the Katy Stomach Doctor, we provide a full array of services, including the evaluation, diagnosis, and treatment of digestive diseases. We have the equipment and tools needed to provide most diagnostic procedures right here in our clinic.
Evaluation of Your Symptoms
The first step toward understanding your condition is through an evaluation with your physician. A gastroenterologist specializes in digestive diseases and is the medical professional you will want to see. If you schedule an appointment with Dr. Maher, he will ask a series of questions about your medical history and your symptoms. Answer as openly as you can.
There are many digestive symptoms that can show up after specific activities. For example, after eating spicy food, you might experience heartburn. Or, a challenging workout could be followed by abdominal cramps. As long as these symptoms are temporary, there is usually nothing to worry about.
If those symptoms begin to intensify and do not go away, it is time to contact a specialist. Ignoring pain and inflammation in your digestive tract can have serious, even life-threatening, consequences to your health. Let a Spring TX Gastrologist Near Me diagnose the issue and help you feel better.
The majority of doctors could make an educated guess about what is causing a patient's symptoms once they have been evaluated. However, in order to prevent misdiagnosis, your doctor will likely require a diagnostic procedure. This will allow them to pinpoint the direct cause of the symptoms more accurately.
Diagnostic Procedures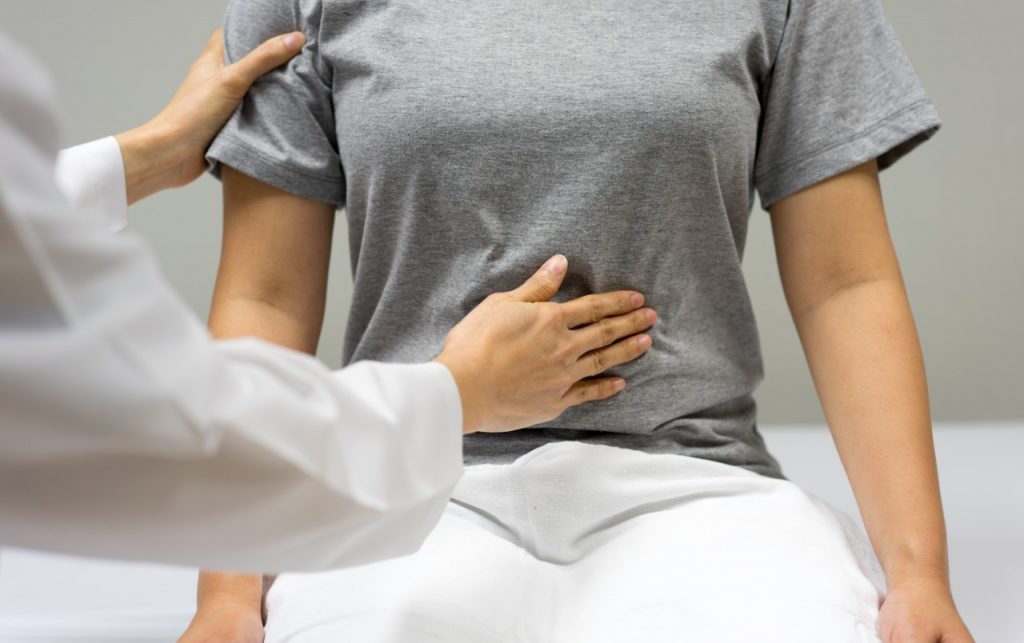 Diagnosing your condition can take time, so it is best to be patient and communicate with your doctor. Depending on the patient, a digestive disease will manifest in different ways. In order to correctly diagnose the condition, a diagnostic procedure is often the best course of action.
An Endoscopy is just one example of a diagnostic procedure. If you are dealing with symptoms that center around your upper digestive tract or Esophagus, then your doctor will likely request an Endoscopy.
Due to the nature of the Endoscopy, the patient is under anesthetic throughout the entirety of the procedure. A doctor will insert a tiny camera, called an Endoscope, into the patient's mouth and down their throat. The camera sends a live video feed directly to a TV monitor in the procedure room.
The doctor is able to examine closely any inflammation or damage to the tissue and surrounding areas. If needed, a biopsy can be collected. Endoscopies are low-risk exams that tend to wrap up within an hour. Following your exam, avoid driving or working for about twenty-four hours. This is how long the effects of the anesthetic will stick around.
Custom Treatment Options
At the Katy Stomach Doctor, we customize treatment plans based on the needs of each patient. Lifestyle changes are often the best place to start managing symptoms. Dietary restrictions and an increase in exercise will work wonders for healing the human body. Your doctor might recommend these first even before prescribing medication.
No matter what your condition may be, the Katy Stomach Doctor team is here to help you understand and manage it. Call our office or schedule your appointment online!
We Accept Insurance
The Katy Stomach Doctor accepts major insurance plans like Cigna, Blue Cross and Blue Shield, Ambetter, and United Healthcare. If you have questions about your insurance benefits, call our office! Or, you can reach out to your insurance provider.
Spring TX Gastrologist Near Me
The Katy Stomach Doctor is committed to providing the best possible medical care for patients of all ages. For more information about our clinic, services, or location, visit our website! You can also log onto our patient portal, request an appointment, or fill out paperwork ahead of your visit. When you need the help of a Spring TX Gastrologist Near Me, call the Katy Stomach Doctor.
Spring, TX Fun Facts:
Collins Park, a creek-side recreational park, is located in Spring.
As of 2019, the population of Spring was just over sixty thousand.
Old Town Spring is a great place to find unique dining, shopping, and entertainment opportunities.
For more information about Spring, TX, visit the Harris County website!