Are you searching for a reputable Katy TX Endoscopy Center Near Me? If so, don't hesitate to contact the medical team at Katy Stomach Doctor. We specialize in evaluating, diagnosing, and providing treatment for a variety of gastrointestinal conditions.
Katy Stomach Doctor serves the Greater Houston community and is located just minutes from the Texas Medical Center. Our team is led by the expertise of board-certified gastroenterologist Dr. James Maher. You will experience next-level care at Katy Stomach Doctor and know that our mission is to help you get back to living a great life.
Don't choose to ignore persistent and painful digestive symptoms. Trouble swallowing, acid reflux, and other digestive tract issues can take a toll on your health over time. Instead, give the professional medical team at Katy Stomach Doctor a call!


Meet Dr. Maher
Dr. James Maher is board-certified in gastroenterology and internal medicine. He received his medical degree from the Medical College of Virginia. Following graduation, Dr. Maher went on to complete two internships and one fellowship at the University of California-Irvine.
While Dr. Maher has been practicing medicine for some time, his education did not stop when he received his degree. Instead, Dr. Maher takes pride in continuing his education through his attendance of conventions and lectures. These learning experiences give him insight into the latest advances in his medical field.
Once you have finished your appointment at the Katy Stomach Doctor, we know that you will be satisfied with the level of care and compassion you have received. Moreover, have peace of mind knowing you are getting the best and most up-to-date care available. We stand by our practices and the years of service we have given in the field of gastroenterology.
Reasons You Might Need an Endoscopy
At the Katy Stomach Doctor, we have a full spectrum of equipment we can use to evaluate, diagnose, and treat your condition. For instance, our team can perform an Endoscopy or Colonoscopy from right here at the clinic.
You've probably heard of an Endoscopy. This procedure is typically used to evaluate and diagnose symptoms that are affecting a patient's upper digestive tract. Through this procedure, doctors are able to pinpoint the root cause of a patient's symptoms. There are additional tests that can be done. However, Endoscopy has proven to be a reliable procedure.
There are many symptoms a patient can experience and that are caused by inflammation in the upper digestive tract. For instance, these include acid reflux, esophageal pain, trouble swallowing, and persistent heartburn.

When you experience worsening symptoms, it is important to see a gastroenterologist right away. Ignoring your symptoms can lead to difficult health problems and even life-threatening conditions. Don't let that happen. Give Katy Stomach Doctor a call today, or schedule an appointment online.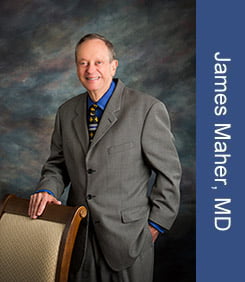 Preparing for an EGD
The first step toward getting an Endoscopy is scheduling a consultation at your Katy TX Endoscopy Center Near Me. During this consultation, it is crucial to inform your doctor of any pre-existing conditions you have. These include pregnancy, allergies, or a heart condition. Any of these issues can affect the outcome of your procedure or whether it is safe to have it in the first place.
Many doctors ask their patients to avoid eating and drinking anything other than water for eight hours leading up to the procedure. This fasting ensures that your system is clear and the doctor can receive more accurate information.
It is important to follow your doctor's instructions leading up to the procedure. Disregarding their instructions could put our health at risk or affect the outcome of the procedure. Give the Katy Stomach Doctor a call if you are concerned about the symptoms you are experiencing.
During an EGD
Most patients will feel nervous or anxious in the hours leading up to their procedure. But there is no point in worrying. An Endoscopy procedure is a very common and simple one that takes thirty minutes to an hour. You will be under a local anesthetic.
During the procedure, the doctor inserts a tiny camera into the patient's mouth and down their throat. The camera, called an Endoscope, is attached to a small rod and transfers video feed to a monitor in the procedure room. The doctor is able to investigate any tissue damage in the Esophagus as well as other issues.
Post-Procedure
As stated previously, an Endoscopy is a very simple and common procedure. However, there is a likelihood that you will experience side effects for about twenty-four hours following the procedure. Bloating, cramping, and minimal bleeding are common side effects.
Additionally, you will feel the remaining side effects of anesthesia which include drowsiness and slow reflexes. As a result, it is a great idea to have a friend or family member drive you home.
Following this procedure, you can expect to have results back within a few days or weeks, depending on whether a biopsy is being performed. A biopsy is crucial in helping us determine the risk or presence of cancer.
We Accept Insurance!
The Katy Stomach Doctor clinic is committed to helping every patient receive the care they need in order to return to a healthy life. This is backed by our dedication to helping patients with their insurance needs. If you are not sure whether your insurance covers a visit to our clinic, give us a call. Our team is happy to assist you in getting answers to your questions.
We are proud to accept many major insurance plans. Cigna, Blue Cross, and Blue Shield, Ambetter, and United Healthcare are among these. Additionally, contact our office to learn more and to receive an estimate for our services.

Katy TX Endoscopy Center Near Me
To learn more about Dr. Maher, our services, and our location, visit our website! There, you can also schedule an appointment and see a list of accepted insurance. Call Katy Stomach Doctor, your Katy TX Endoscopy Center Near Me!
Katy, TX Fun Facts:
Katy gets its name from the K-T Railroad.
Typhoon Texas is a popular water park located next to Katy Mills Mall.
Downtown Houston is just twenty miles away.
Old Katy is where many of the city's annual events and festivals are held.
For more information about Katy, TX, visit the city's website!