If you are searching for a Cinco Ranch TX Endoscopy Center Near Me, consider contacting Katy Stomach Doctor. We have a staff of medical professionals who specialize in the evaluation, diagnosis, and treatment of many different gastrointestinal conditions. Furthermore, you can count on our dedication to giving every patient the compassion they deserve.
Katy Stomach Doctor strives every day to fulfill our commitment to providing caring service to each patient that seeks our help. Our wonderful team is led by the expertise of Dr. James Maher, a board-certified Gastroenterologist. When you make an appointment at Katy Stomach Doctor, you will experience another level of care. Our ultimate mission is to help you return to living your life in earnest!
If you have been experiencing persistent symptoms like trouble swallowing, acid reflux, or other upper digestive issues, don't wait to call the Katy Stomach Doctor. Ignoring or refusing to address any gastrointestinal symptom can put your health at serious risk. So, consult a professional like Dr. James Maher when you begin to feel gastrointestinal symptoms that are abnormal to you.

Meet Your Katy Stomach Doctor!
If you are searching for a board-certified gastroenterologist, then Dr. James Maher is the right choice. He also specializes in internal medicine! Dr. Maher has been a long-time practitioner of both and understands the necessity of giving you an accurate diagnosis.
Dr. Maher earned his medical degree from the Medical College of Virginia. He then went on to complete two internships and one fellowship at the University of California-Irvine.
To this day, his focus and interest remain on gastrointestinal conditions like IBS, acid reflux, colon cancers, and other similar conditions. Dr. Maher's education continues through his attendance and participation in conventions and lectures that keep his understanding of modern medical practices up to date.
After you have left your appointment at Katy Stomach Doctor, Dr. Maher's commitment to your health doesn't stop. In fact, he stands by his belief that one of the most important aspects of his job is to educate patients about their condition. You will leave our clinic knowing how to manage the symptoms that you are experiencing.
Reasons Why You Might Need an Endoscopy
The Katy Stomach Doctor has the in-house resources and equipment that is needed to evaluate, diagnose, and treat gastrointestinal conditions. For example, our team performs Endoscopy and Colonoscopy procedures from right here in the clinic.
An Endoscopy is a common procedure that doctors use to evaluate and diagnose symptoms that are affecting your upper digestive tract. By using this diagnosis tool, doctors are able to identify the root cause of your symptoms. While some additional tests, such as a biopsy, might be needed, the Endoscopy has proven a reliable procedure.
Acid reflux, Esophageal pain, trouble swallowing, and ongoing heartburn are just a few of the persistent symptoms you might be dealing with if you have an upper digestive tract condition. Ignoring these warning signs will lead to significant health problems for you in the future. Don't let that happen! Instead, give Katy Stomach Doctor a call today and get your symptoms treated.
Preparing for your EGD
During your consultation with Dr. Maher, you should inform him of any pre-existing conditions you have. Pregnancy, allergies, and heart problems can affect whether or not it is safe for you to go through the procedure.
Most doctors request that their patients fast for up to eight hours prior to the procedure. It is crucial to follow their instructions because not doing so could affect the test results. It could also put you at risk.
Give Katy Stomach Doctor a call if you are feeling concerned about the symptoms you are experiencing. Our staff is ready to assist you! Feel free to schedule an appointment online.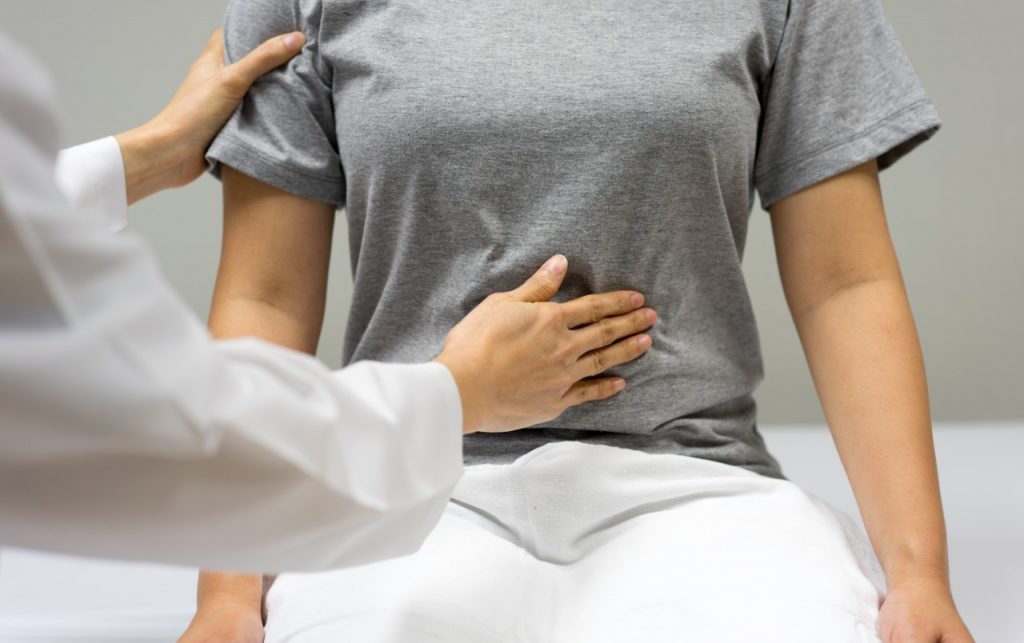 During an EGD
It is completely normal for patients to feel a little anxious or intimidated by the thought of going through a procedure. However, when you feel like this, the best thing to do is discuss it with your doctor.
During the procedure, an Endoscope (tiny camera) is inserted into the patient's mouth and down their throat. This camera transmits video to a tv monitor, which gives the doctor a visual of how the Esophageal tissue looks. If necessary, the doctor can perform a biopsy of the surrounding tissue.
Post-Procedure
An Endoscopy is a very simple and common procedure. While there is little risk involved, there are some side effects to look out for. For instance, bloating, cramping, and minimal bleeding are all potential side effects.
During the procedure, you will be under a local anesthetic. As a result, you will want to arrange for a friend or family member to drive you home. And, it is best to avoid work for the following twenty-four hours. Side effects of the anesthesia include slow reflexes and significant drowsiness.
After your procedure, you can count on having results back within a few weeks of the procedure. If your doctor sends a tissue sample to the lab, it might take longer. Among other things, a biopsy helps us determine the risk or presence of cancer.
We Accept Insurance!
At the Katy Stomach Doctor, your Cinco Ranch TX Endoscopy Center Near Me, we commit to helping patients achieve better health for themselves. This is backed by our dedication to assisting patients with insurance needs. For instance, if you are not sure whether your plan covers a visit to our clinic, we will help you find answers.
Our team is proud to accept a wide variety of insurance plans like Cigna, Blue Cross, and Blue Shield, and Ambetter are just a few of the plans we accept! We will help you resolve payments in the best way possible.
Cinco Ranch TX Endoscopy Center Near Me
For more information about Dr. Maher, our services, or location, visit our website. There, you can also find a list of insurance plans we accept and schedule an appointment online. Give us a call today because Katy Stomach Doctor is the best Cinco Ranch TX Endoscopy Center!
Cinco Ranch, TX Fun Facts:
Cinco Ranch is a community located in Katy, just outside of Houston.
Downtown Houston is just thirty minutes away.
Visitors and residents can enjoy fine dining and shopping experiences at La Centerra.
For more information about Cinco Ranch, TX, visit the community website!