Are you looking for the best Cinco Ranch TX Gastroenterology Diseases doctor in Greater Houston? If so, don't hesitate to call the Katy Stomach Doctor, Dr. James Maher. We have a team of medical professionals that can evaluate, diagnose, and treat your digestive health condition.
The Katy Stomach Doctor is a gastroenterological clinic specializing in evaluating, diagnosing, and treating various gastrointestinal conditions. Additionally, we have the equipment needed to perform specific procedures like colonoscopy and endoscopy.
Our team is led by the expertise of Dr. James Maher, who is board-certified in gastroenterology and internal medicine. His caring and compassionate nature toward patients has led his practice to become highly recommended in the Katy and Houston areas.
If you have been experiencing persistent pain and inflammation in your digestive tract, it might be time to give the Katy Stomach Doctor a call. Furthermore, if you are dealing with a prolonged flare-up of acid reflux, heartburn, or abdominal pains, contact our clinic today. Ignoring symptoms like these could have negative consequences on your health.
Meet Dr. James Maher
Dr. Maher completed his medical degree at the Medical College of Virginia. Shortly after his graduation, he went on to complete two fellowships and one internship at the University of California-Irvine. However, his education did not stop there.
Each year, Dr. Maher dedicates the appropriate time to get up to date on the latest medical practices and treatments in the field of gastroenterology. This type of continuing education is what gives Dr. Maher and his team the ability to evaluate, diagnose, and treat your condition properly.
Although Dr. Maher is board-certified in gastroenterology and internal medicine, his interests extend to other areas. For instance, he specializes in colon cancer diagnosis and treatment, IBD, and acid reflux.
If you are experiencing persistent symptoms related to your digestive health, consider contacting Dr. Maher's office for an evaluation. You can schedule an appointment online or by calling the Katy Stomach Doctor.

Evaluation
On some occasions, specific symptoms can be the result of a particular activity. For instance, heartburn can result from eating too much spicy food. Additionally, after exercise, you might experience abdominal cramps.
However, if these issues persist, you will want to contact your professional Cinco Ranch TX gastroenterology diseases doctor. Choosing to ignore abdominal pain or inflammation of the digestive tract can lead to life-threatening health conditions.
The medical team at Katy Stomach Doctor has the expertise to evaluate, diagnose, and treat your symptoms. Our mission is to help you manage your condition and return to living the best life possible. Additionally, if you have an existing condition like acid reflux or IBD, we can recommend different treatment options that are customized to your needs.
Diagnosis
While a professional gastroenterologist can make an educated guess about what is causing your symptoms, there are times when your doctor will need more information. This information is typically gathered through diagnostic procedures like an endoscopy or colonoscopy. Such procedures allow your doctor to more accurately pinpoint the root cause of your pain and inflammation.
For example, do you experience consistent esophageal pain or trouble swallowing? Is this paired with acid reflux? If so, your doctor might recommend a procedure called an endoscopy. This is a simple type of diagnostic action that allows the doctor to see damage to your esophagus through the lens of a tiny camera called an endoscope.
While the patient is under anesthesia, the doctor inserts the endoscope into the throat and down the esophagus. Acid reflux is a disease that, over time, causes damage to the tissue that lines the esophagus. This damage is caused by the release of stomach acid upwards to the esophagus.
If they feel it is necessary, your doctor can also take a biopsy or tissue sample. This sample is sent to a lab where it can be tested for further issues. The entire procedure lasts about thirty minutes, depending on what your doctor finds.
After the endoscopy, you will continue to feel the effects of the anesthetic for about twenty-four hours. As a result, it is best to avoid working or driving your car. Plan ahead and ask a family member or friend to drive you to and from your appointment.
Normal side effects of the anesthesia include dizziness, drowsiness, and slowed reflexes. If you have these symptoms for longer than a few days, it is important to contact your doctor.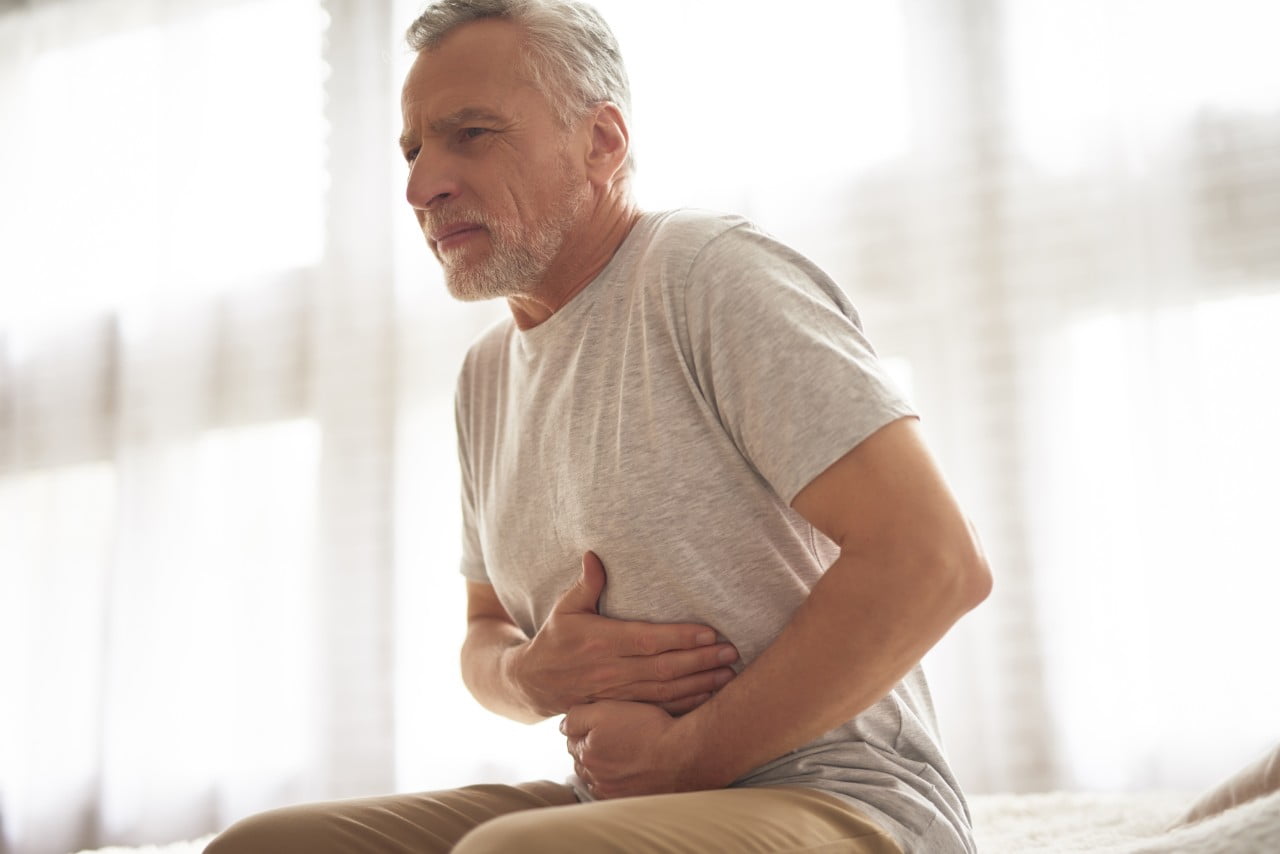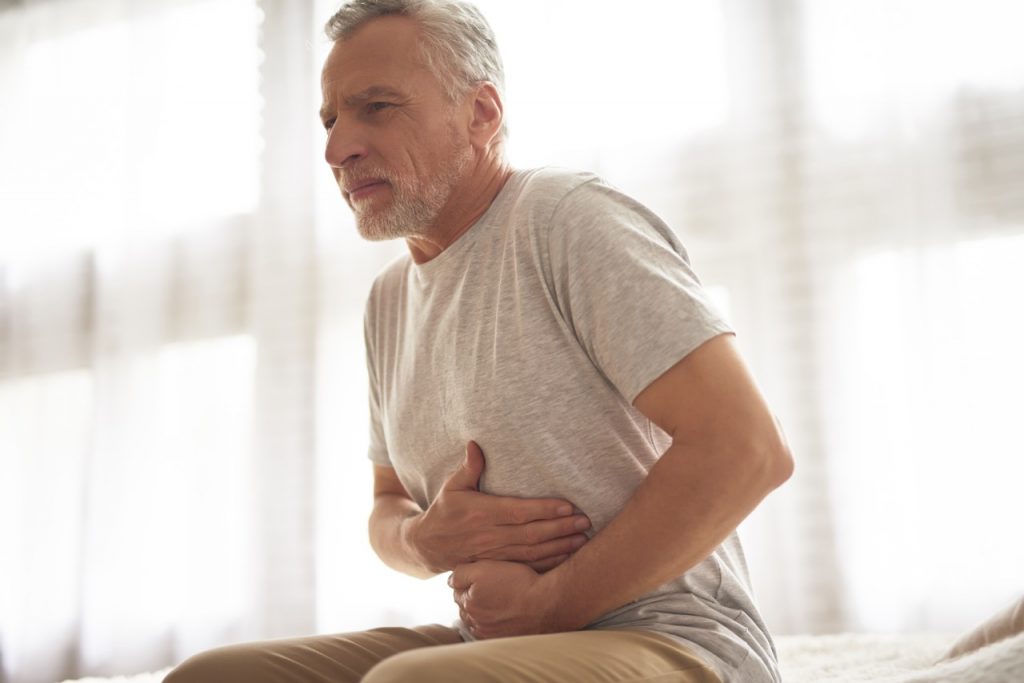 Treatment
Once you have been diagnosed with a digestive health condition, your doctor will discuss treatment options. At the Katy Stomach Doctor, we put a great deal of emphasis on creating a personalized treatment plan for every patient. Furthermore, we are committed to working with you until we find a plan that works.
Learning about your condition and how to manage symptoms will take time, as will finding the right medication. Most doctors will recommend lifestyle changes ahead of prescriptions. For instance, your doctor could suggest a change in diet or the amount of exercise you get every week.
You will find that Dr. Maher and his team take the time to educate each patient about their condition and how to properly manage the pain and symptoms. Furthermore, we aim to help you get back to living the life you enjoy. When you walk out of your appointment, we want you to feel confident about the future.
We Accept Insurance!
At the Katy Stomach Doctor, we work hard to ensure our patients can make an appointment when they need it, regardless of financial status. This is why we accept most major insurance plans. Among others, we accept Blue Cross and Blue Shield, Ambetter, Cigna, and United Healthcare.
Cinco Ranch TX Gastroenterology Diseases
If you would like more information about our services, locations, or Dr. Maher, visit our website! You can also schedule an appointment online.
Don't wait to schedule your visit with Dr. Maher, your Cinco Ranch TX Gastroenterology Diseases doctor!
Katy, TX:
Katy is named for the K-T Railroad.
Downtown Houston is just thirty minutes from Katy.
The City of Katy is located across three counties: Harris, Waller, and Fort Bend.
For more information about Katy, TX, visit the city's website!