Searching for the right Brookshire TX Stomach Doctor can be a challenge. Fortunately, there is a reliable and trustworthy clinic right here in the Katy area! The Katy Stomach Doctor has a team of medical professionals that can evaluate, diagnose, and treat your digestive symptoms, helping you get on the road to better health.
The Katy Stomach Doctor is a full-service gastrology clinic that has been serving the Katy and Greater Houston area for many years. This means we are located just minutes away from the Texas Medical Center and many area hospitals. Our team is led by Dr. James Maher, who is board-certified in gastroenterology and internal medicine. Every day, our team works hard to give patients the quality care they need and deserve.
If you have been experiencing intense and persistent abdominal pain, acid reflux, or other digestive symptoms, it might be time to contact your local Brookshire TX Stomach Doctor. Ignoring your symptoms will inevitably lead to worsening pain and could put your health at risk. Give the Katy Stomach Doctor a call to make your appointment or schedule one on our website!
Meet the Katy Stomach Doctor!
Dr. James Maher received his medical degree from the Medical College of Virginia. This was followed by several internships and fellowships at the University of California-Irvine. Post-graduation, Dr. Maher continues to search for opportunities to keep up-to-date on the latest and greatest treatments, news, and procedures in his field of practice.
This continued education links to what Dr. Maher considers one of his most important tasks as a physician: educating patients about their condition and how to manage its symptoms properly. The level of care and compassion shown by Dr. Maher and his team is what sets the Katy Stomach Doctor apart from other gastrology clinics.
Katy Stomach Doctor Services
The team at the Katy Stomach Doctor is equipped to provide you with quality care in-house. We have medical equipment and tools that allow us to complete most diagnostic procedures from right here in our clinic. Our team provides evaluation services that can be followed by diagnostic and treatment options according to the patient's needs. Acid Reflux, IBS, and colon cancers are just a few of the areas we specialize in.
Evaluation of Your Condition
Before Dr. Maher can determine what is causing your symptoms, he will request that you schedule an evaluation. This is the first step to diagnosing the root cause of your digestive symptoms. During an evaluation, Dr. Maher will ask you details about your medical history, family's medical history, and about your symptoms.
Many digestive symptoms could be considered normal when they follow certain activities. For instance, spicy foods can cause heartburn, and tough exercise routines can be followed by abdominal cramps. As long as these aches are temporary, they are typical of little concern. However, if they persist and evolve into a debilitating, daily issue, it is probably time to schedule a visit with a Brookshire TX Stomach Doctor.
Most doctors can make an educated guess about what is causing a patient's symptoms. However, there are times when a doctor requests a diagnostic procedure in order to pinpoint the root cause of the problem more accurately. The Katy Stomach Doctor has the tools and equipment for providing evaluatory and diagnostic services from right here in our clinic.
Diagnostic Procedures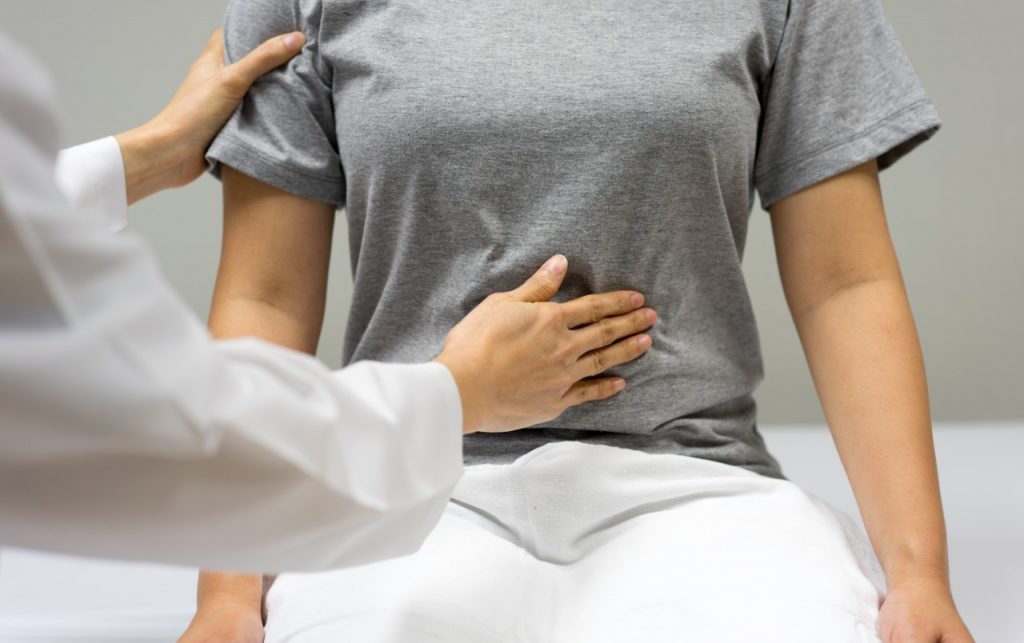 Even with a diagnostic procedure, finding the cause of your symptoms can take time. It is important to communicate with your doctor and be honest during the evaluation process. Most digestive diseases reveal themselves in a variety of ways. It varies from person to person. However, many times the primary symptoms stay the same.
An Endoscopy is just one example of a diagnostic procedure that is often performed on gastrology patients. If your pain or discomfort is centered around your upper digestive tract or esophagus, your doctor might recommend this procedure.
During an Endoscopy, the patient is placed under a local anesthetic. The doctor will insert a tiny camera (Endoscope) into the patient's mouth and down their throat. The video feed is sent from the camera to a TV monitor in the procedure room so that the doctor can see what things look like on the inside. They can see tissue damage or inflammation and collect a biopsy if needed.
An Endoscopy is a very low-risk procedure that is usually over within an hour. Even so, you will remain under the influence of anesthesia for another twenty-four hours. As a result, it is ideal to have someone drive you home from the clinic and to avoid working for about a day following your procedure.
Custom Treatment Plans
At the Katy Stomach Doctor, we customize every treatment plan to fit the needs of each patient. Most doctors will recommend lifestyle changes before prescribing medication. Dietary changes or increased exercise can do wonders to improve daily function and reduce symptoms.
The Katy Stomach Doctor Accepts Insurance!

If you are concerned about affording a visit to the Katy Stomach Doctor, know that we work hard to find the right payment option for every patient. Our clinic accepts most major insurance plans like Blue Cross and Blue Shield, Ambetter, Cigna, and United Healthcare. Don't ignore your symptoms and put your health at risk because of financial difficulties. Instead, give Katy Stomach Doctor a call and let us help you!
Brookshire TX Stomach Doctor
For more information about the Katy Stomach Doctor, our services, or our location, visit our website! There you can also access our patient portal or fill out paperwork ahead of your visit. Furthermore, you can call our clinic and speak with a team member about questions you might have. The Katy Stomach Doctor is here when you need a Brookshire TX Stomach Doctor.
Brookshire, TX Fun Facts:
The City of Brookshire has a small-town feel while being located just minutes from Greater Houston.
Brookshire has grown since I-10 was created.
The average population from year to year is between 5-6,000 people.
For more information about Brookshire, TX, visit the city's website!