If you are looking for a Fulshear TX Gastrointestinal Doctor Near Me, consider contacting the Katy Stomach Doctor. We are a full-service clinic that specializes in the evaluation, diagnosis, and treatment of digestive diseases. Our professional medical staff has the tools and resources to perform most procedures from right here in our clinic!
The Katy Stomach Doctor is located in the Katy and Greater Houston area, just minutes away from the Texas Medical Center. Dr. James Maher is our board-certified Fulshear TX Gastrointestinal Doctor Near Me and has practicing rights at many area hospitals. Our staff works to provide the best medical care for every patient.
Whether you have been experiencing pain and inflammation in your digestive tract for a long time or just recently, it's a good idea to schedule an appointment with a specialist like Dr. Maher. We want to help you get on the road to better health. Ignoring your symptoms will have negative and potentially life-threatening consequences on your health. Give our clinic a call or request your appointment online!
Dr. James Maher is Your Katy Stomach Doctor!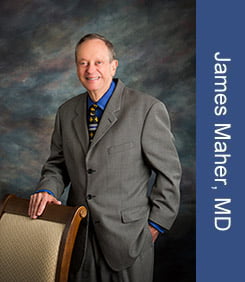 Dr. James Maher is a board-certified gastrologist and internal medicine physician. After receiving his degree from the Medical College of Virginia, Dr. Maher went on to complete several fellowships and internships at the University of California-Irvine. Since then, he has opened a gastrology clinic in Katy, TX, and has successfully operated it for many years.
Although Dr. Maher has long since graduated, he continues to search out ways to be informed on the latest news, treatments, and breakthroughs in his field of study. Whether this means attending a lecture or conference, he puts in the effort to provide better healthcare for his patients.
This passion for continued education extends to the way he cares for patients. Dr. Maher believes one of his most important tasks as a doctor is to inform and teach the patient about their condition and how to manage it best. The advice provided by Dr. Maher to his patients has the potential to be life-changing and mean the difference between successful and unsuccessful management of the condition.
Services Offered by the Katy Stomach Doctor
The Katy Stomach Doctor offers a full array of services relating to the treatment of gastrological conditions like acid reflux, IBS, Crohn's Disease, and GERD. Our clinic has the tools and equipment required to perform most diagnostic procedures. We can also provide colon cancer screenings.
Evaluation of Your Condition
Scheduling an evaluation with Dr. Maher is the first step toward diagnosing your condition. During an evaluation, Dr. Maher will ask a series of questions about your medical history and about the symptoms. It is important that you answer each question as honestly as possible.
Some digestive symptoms are considered normal when they follow certain activities. For example, eating spicy food can cause heartburn, while intense exercise can be a catalyst for abdominal cramps. As long as these symptoms only last a little while, they are usually nothing to be concerned with.
If these symptoms intensify or become debilitating, then it is time to contact a specialist. Ignoring symptoms is not a good idea as it could have serious consequences. Contact the Katy Stomach Doctor and request your appointment for an evaluation with Dr. Maher.
Diagnostic Procedures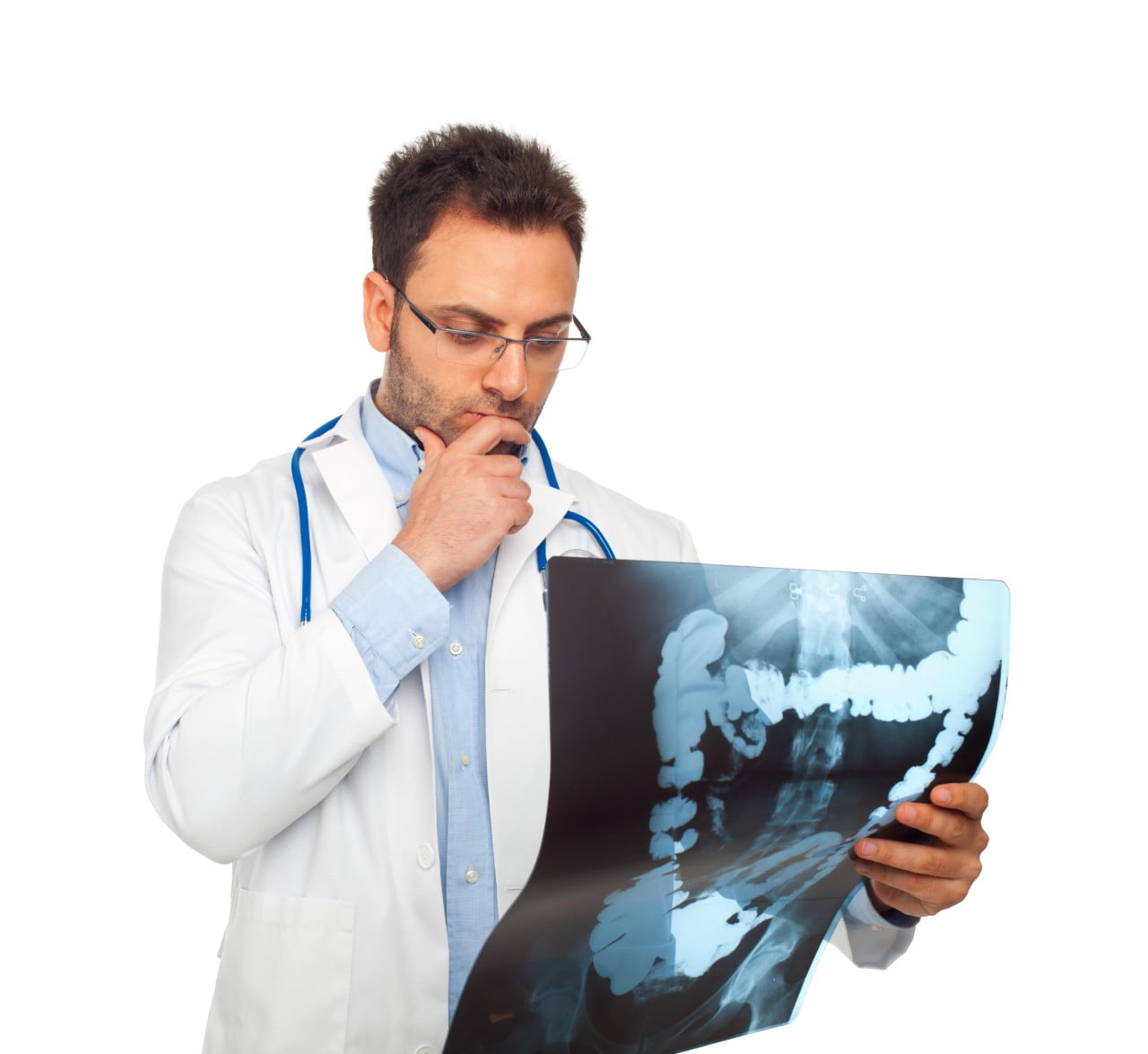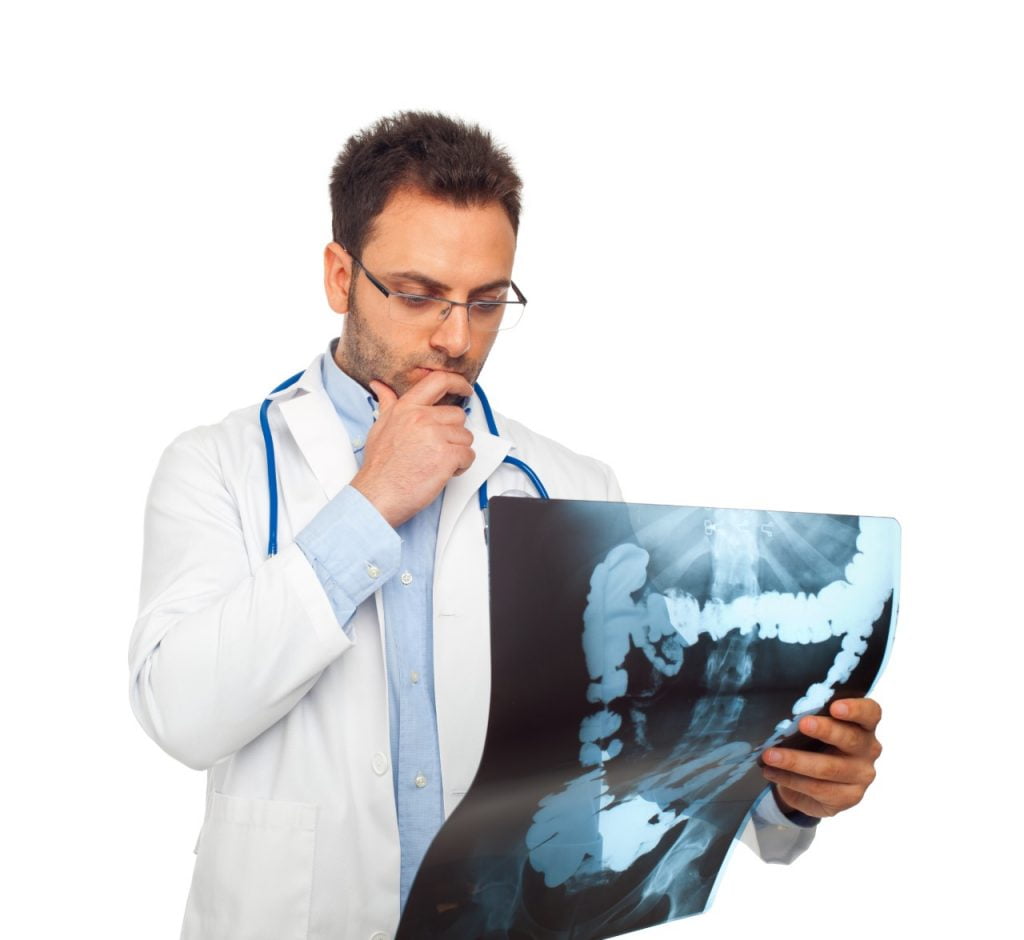 Most doctors can take an educated guess at what is causing your symptoms. On the flip side, this leaves room for a misdiagnosis which can be bad news for the patient and doctor. As a result, many doctors will request a diagnostic procedure as a way to confirm the root cause of the patient's symptoms.
Diagnostic procedures for digestive conditions often include colon cancer screenings, Endoscopies, and Colonoscopies. Most of these diagnostic exams can be done from inside our clinic, although there are occasions when a patient's state of health requires the use of a hospital. Your doctor will request a procedure based on your symptoms and suspected condition.
For instance, an Endoscopy is often performed on patients who are experiencing pain and inflammation centered around the upper digestive tract or Esophagus. During an Endoscopy, the patient is under anesthetic. The doctor will insert a tiny camera called an endoscope into the patient's mouth and down their throat.
The Endoscope sends a live video feed directly to a TV monitor in the procedure room. In this way, the doctor is able to examine closely any inflamed or damaged tissue. They can also collect a biopsy if required.
Although Endoscopies are low-risk procedures and usually take about an hour to complete, you will need to avoid working or driving for a full twenty-four hours following the exam. The side effects of anesthesia will stick around for about a day. However, other side effects are very minimal.
Custom Treatment Options
Depending on the severity of your condition, your doctor may recommend that you begin treatment by making lifestyle changes. These could include dietary restrictions or adding more exercise to your weekly routine. Medications can be prescribed to help patients manage pain and symptoms in the meantime.
Throughout the treatment process, it is important to communicate with your doctor about any positive or negative impacts your treatment is having on your condition. Some digestive diseases can be fully healed, while others require active management. The Katy Stomach Doctor team is here to help you get back to enjoying life.


Fulshear TX Gastrointestinal Doctor Near Me
The Katy Stomach Doctor accepts most major insurance plans like Cigna, Blue Cross and Blue Shield, Ambetter, and United Healthcare. If you are unsure whether your insurance benefits cover a visit to our clinic, give us a call!
For more information about the Katy Stomach Doctor, our services, and locations, visit our website! There, you can also request an appointment, fill out patient forms ahead of your visit, or log onto our convenient patient portal. Dr. James Maher is your Fulshear TX Gastrointestinal Doctor Near Me!
Fulshear, TX Fun Facts:
Fulshear has boomed in population growth since 1988 when there were merely 623 residents.
The city of Fulshear has the highest per capita income average in Fort Bend County.
Fulshear was founded in 1824.
For more information about Fulshear, TX, visit the city's website!