Are you searching for a great Spring, TX hemorrhoid doctor near me? Then you've found just what you're looking for! Katy Stomach Doctor can get you the hemorrhoid treatment that you need today.
Hemorrhoids can be painful to live with, but their treatment is typically easy and simple. Don't let your hemorrhoids disrupt your life any longer. Come see Dr. James Maher to see how your hemorrhoids can be treated.
So make sure to call us or browse our Katy Stomach Doctor website for more information on us and the services we offer. Whenever you are ready to make an appointment to see us, we will be ready and eager to help you.
What a Spring, TX Hemorrhoid Doctor Near Me Can Do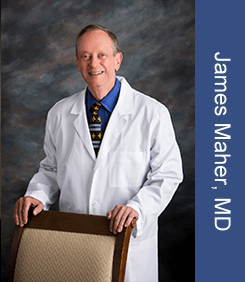 Our Katy Stomach Doctor gastroenterology clinic is located in Katy, TX. However, we do offer our services to the entire Greater Houston Area, so you are welcome to come in for any digestive-related issues no matter where in Houston you live!
Our clinic is served by Dr. James Maher. He is a board-certified gastroenterologist who is board-certified in both gastroenterology and internal medicine.
Dr. James Maher believes that patient education is a vital aspect of his job as a doctor. By educating his patients and teaching them about all the medical options that they have available to them, he can give them the best medical care. So, if you are looking for a gastroenterologist you can trust and rely on, be sure to come to Katy Stomach Doctor.
Hemorrhoids: What Are They?
Hemorrhoids are usually the result of increased pressure on the veins in the rectum and anus. This pressure can be caused by many things, such as straining during a bowel movement, sitting for long periods of time, pregnancy, or obesity. When this pressure is increased, the veins in the rectum and anus become swollen and can bulge or rupture, causing hemorrhoids.
There are two main types of hemorrhoids, those being internal and external. The symptoms of hemorrhoids will differ depending on whether they are internal or external.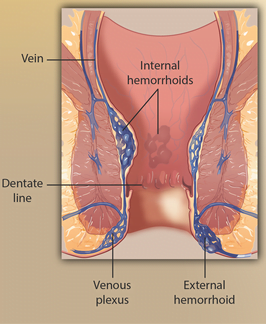 Internal hemorrhoids develop inside anus and in the rectum. They are less common than external hemorrhoids, and tend to be less painful. Their most common symptom is bleeding. If you find blood on the toilet paper after wiping or blood in your stool, then you may have internal hemorrhoids. Internal hemorrhoids might also prolapse, which means they extend outside the body. Prolapsed hemorrhoids can become irritated if they pick up tiny stool particles or mucus.
External hemorrhoids develop on the exterior of the anus. They are far more common than internal hemorrhoids and are typically more painful. In external hemorrhoids, the skin around the anus becomes irritated, leading to erosion. You may see a lump around the anus in the event that a blood clot forms inside the hemorrhoid. The clot can cause sudden and severe pain. After the clot dissolves, it can turn into a skin tag, which often becomes itchy and irritated.
Hemorrhoid Treatment
If a gastroenterologist like Dr. James Maher finds you have hemorrhoids, he will first suggest home remedies for you to try. Most hemorrhoids react well to at-home treatments. Some hemorrhoids will go away on their own even if they are not treated, but these treatments will help cure you quicker and with less pain.
Some home remedies our Spring, TX hemorrhoid doctor near me might suggest for you include:
Fiber supplements and stool softeners
Over-the-counter topical treatments such as hemorrhoid creams
Sitz baths
Cold compresses
However, if those treatments don't work, then your doctor might turn to medical procedures. The most common and effective medical treatment for hemorrhoids is hemorrhoid banding. It is a safe and minimally invasive procedure. Hemorrhoid banding involves placing a rubber band around the base of the hemorrhoid to cut off its blood supply.
The rubber banding causes the hemorrhoid to dry up and eventually fall off after one or two weeks. Usually, you will not even notice the hemorrhoids falling off. They simply pass with your usual bowel movements after they dry up.
There might be bleeding for a few days after the procedure. This is fine, but if the bleeding doesn't cease after two to three days, then you should contact your doctor.
Come To Katy Stomach Doctor!
Our Katy Stomach Doctor's office accepts most of the major insurance plans. These consist of Aetna, Cigna, Choicecare PPO, Medicare, Humana, and much more. You can find all of the insurance plans we accept on our website.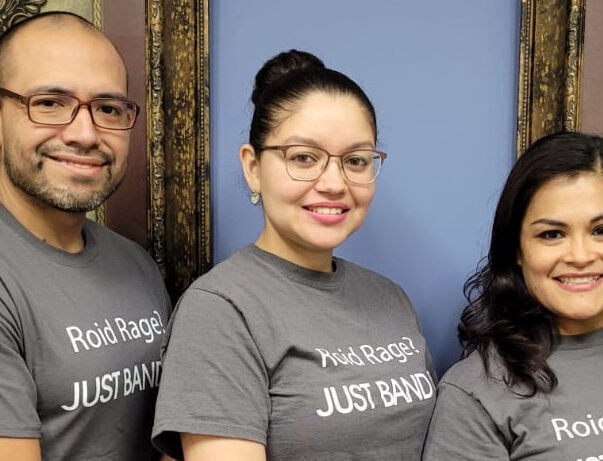 In addition, we accept checks, cash, and most major credit cards for payment for our services. You can also find our billing policies on our website as well. If you want to make an appointment with us at Katy Stomach Doctor for any reason, then you can call us. In addition to that, you can also set an appointment online.
We have patient forms that you can access easily on our website, and in addition, we also have patient portals on our website as well. If you are experiencing a stomach issue or something similar that you cannot identify, then you can call us for help.
You can come to us when you are experiencing any type of digestion-related problem. We are here to serve you. We can give you consultations, evaluations, and treatments for various ailments. You can rely on us to give you the highest quality healthcare today.
Here at Katy Stomach Doctor, we will get you the healthcare that you need to get back on your feet. For anyone experiencing the excruciating symptoms of hemorrhoids, turn to Dr. James Maher and the staff at Katy Stomach Doctor to treat it effectively.
You can either call us or come to our Katy Stomach Doctor website for more information on us and our healthcare services. So, if you want to get a fantastic Spring, TX hemorrhoid doctor near me, then you can trust us at Katy Stomach Doctor to get you the hemorrhoid treatment that you need.
Fun Facts about Spring TX:
The area was originally inhabited by the Orcoquiza group of Native Americans.
Spring is located north of Houston.
In 2019, its population was over 60,000.