A great Brookshire, TX pediatric gastroenterologist near me can give your child the healthcare they deserve. Katy Stomach Doctor with Dr. James Maher provides the highest quality and most effective gastroenterology healthcare around. For all digestive system issues your child may become afflicted with, our team at Katy Stomach Doctor is the best-equipped clinic to resolve them.
Katy Stomach Doctor accepts most forms of insurance, including traditional Medicare. Our services include treatment for hemorrhoids, GERD, colon cancer, bacterial infections, and more. We have proudly served our local Brookshire, TX communities for many years, as well as the greater Houston area. To book an appointment with us today, call us or drop by our office location.
Discover A Professional Brookshire, TX Pediatric Gastroenterologist Near Me at Katy Stomach Doctor
Our office at Katy Stomach Doctor is a full-service gastroenterology clinic. We offer a large number of stomach-related health services that can help your child.
If your child is experiencing any kind of stomach issue or digestive issue, you can come to us and we will give you the highest quality healthcare service. Our pediatric gastroenterologist near me will help get your child back on their feet in a timely manner.
We are part of the world-renowned Memorial Herman Hospital System so you need never worry if we can provide your child with the treatment they deserve. We are open from Monday to Friday, so don't hesitate to schedule an appointment with our Brookshire, TX pediatric gastroenterologist near me today.
Meet Dr. James Maher


Our main doctor is Dr. James Maher, who is a board-certified gastroenterologist. If you need an expert in pediatric gastroenterology, then you will not find anyone better than him. He is board-certified in Gastroenterology and Internal Medicine.
Dr. Maher first attended the Medical College of Virginia. Later he studied Internal Medicine at the University of California-Irvine and did a fellowship there. He then did a fellowship in Hepatology at the University of Southern California.
His continuing education testifies to his passion, expertise, and dedication to his field. With him, you know have a great doctor who can stay up-to-date on the current discoveries in the medical field. He firmly believes that an important part of his job is educating his patients so they can get the quality healthcare that they deserve.
If you're looking for a good pediatric gastroenterologist near me to treat your child, then you can rely on Dr. James Maher to get you the help you need.
Types of Services and Treatments
Because of their growing immune systems, children are often the most vulnerable to diseases. Other factors that come into play in regards to stomach problems include diet, exercise, and pre-existing conditions. When your child develops these issues, it can lead to many health complications.
Fortunately, here at Katy Stomach Doctor, we provide many different types of services, ranging from treatments to evaluations to screenings, and more. For instance, we can offer treatment for many stomach diseases, including GERD, IBS, and Hepatitis C.
In addition, we also perform endoscopies and hemorrhoid banding. Our evaluations can consist of abdominal pain, liver disease, acid reflux, and more!
In particular, Dr. James Maher's interests lie in colon cancer, biliary tract disease, and inflammatory bowel disease. With his wide range of expertise, you can trust Dr. James Maher to give you the excellent healthcare your child deserves.
Hemorrhoid Treatment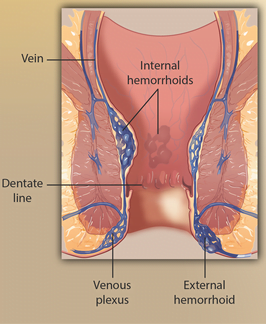 A common stomach problem children can develop is hemorrhoids, both internal and external. These can occur thanks to things such as poor diet, constipation, inactive lifestyle, heavy lifting, and more. Symptoms of hemorrhoids can include anal discomfort, pain when attempting to sit or when sitting, blood in the stool, and more.
An effective treatment for this issue is called hemorrhoid banding. During hemorrhoid banding, the doctor takes a light suction device and places it gently into the anal area of the patient. The doctor then places a band onto the hemorrhoid. Afterwards, the hemorrhoid will eventually shrivel up where it will then pass out through the stool.
This treatment is particularly effective because it is short (under a minute) and it is completely painless. In fact, it is so painless that sedation before or after the procedure is unnecessary. Your child is free to go about their day afterward as if nothing happened.
If your child is suffering from hemorrhoids, then you should get medical help immediately from a pediatric gastroenterologist near me. Simply call us at Katy Stomach Doctor, and we will get you the medical help that you need today!
GERD
Has your child been experiencing mild to severe acid refluxes more than usual, at least once a week? If so, then they may have developed a gastroesophageal reflux disease (GERD).
GERD develops when the sphincter (a circular band of muscle at the bottom of your esophagus) weakens abnormally. Usually, the sphincter relaxes to allow food and liquid to flow into your stomach, but if it is too relaxed, then it allows stomach acid to flow back up into the esophagus.
As a result, the lining of the esophagus can become irritated. This can lead to complications such as the developing of esophageal ulcers and upper GI bleeding.
If you find your child is experiencing these symptoms, don't hesitate to seek medical help immediately. Katy Stomach Doctor has the pediatric gastroenterologist near me that can diagnose your child through endoscopies and deliver effective antacid treatment and medication.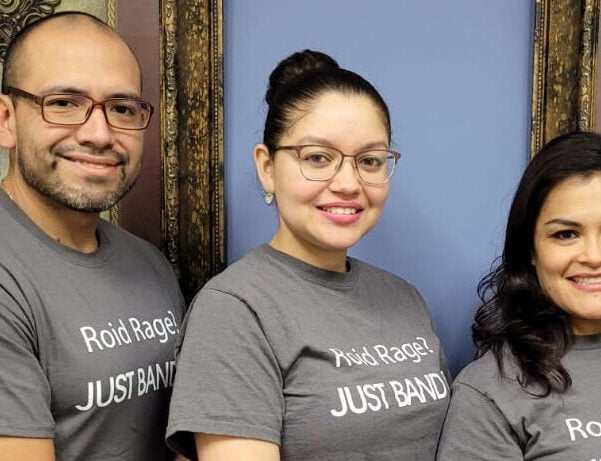 We Accept Most Major Forms of Insurance!
As for the matter of patient insurance, we accept most kinds of major insurance! This can include Medicare, Humana, Aetna, ChoiceCare PPO, United Healthcare PPO, and much more! We accept checks, cash, and most major credit cards as payment.
If you want to learn more information about us and our stomach-related healthcare services, call us today!
Call Katy Stomach Doctor For A Pediatric Gastroenterologist Near Me
Katy Stomach Doctor is a comprehensive full-service medical center that can help you with any kind of digestive problem. We are just across the street from a Memorial Herman Hospital in Katy, TX, so if your child needs further treatment, we can get it for you easily.
Do not wait until your child's stomach problems worsen. Call Katy Stomach Doctor today and schedule an appointment with a Brookshire, TX pediatric gastroenterologist near me.
Fun Facts About Brookshire, TX:
It was established in 1946.
Brookshire was named after Nathan Brookshire.
It is a city in Waller County, with a population of around 5,000 people.