Are you searching, "Katy TX hemorrhoid specialist near me?" Well, Dr. James Maher has more than 30 years of experience in gastroenterology. This field studies the digestive system, which includes parts of the body like the stomach, small and large intestines, and the liver. There are many parts to the digestive system, which this field studies all of them.
Dr. James Maher has a practice in Katy, TX, which makes him perfectly located for those in the Greater Houston Area. If you live in Sugar Land, Safford, Bellaire, The Woodlands, Spring, or other neighboring areas, then you should consider Dr. Maher for your gastroenterology needs.
Dr. Maher is a board-certified gastroenterologist and has more than three decades of experience in the field. This means you are in good hands when visiting his clinic. Dr. Maher first attended the University of Michigan for his undergrad. Following, he attended the Medical College of Virginia, where he graduated in an accelerated program.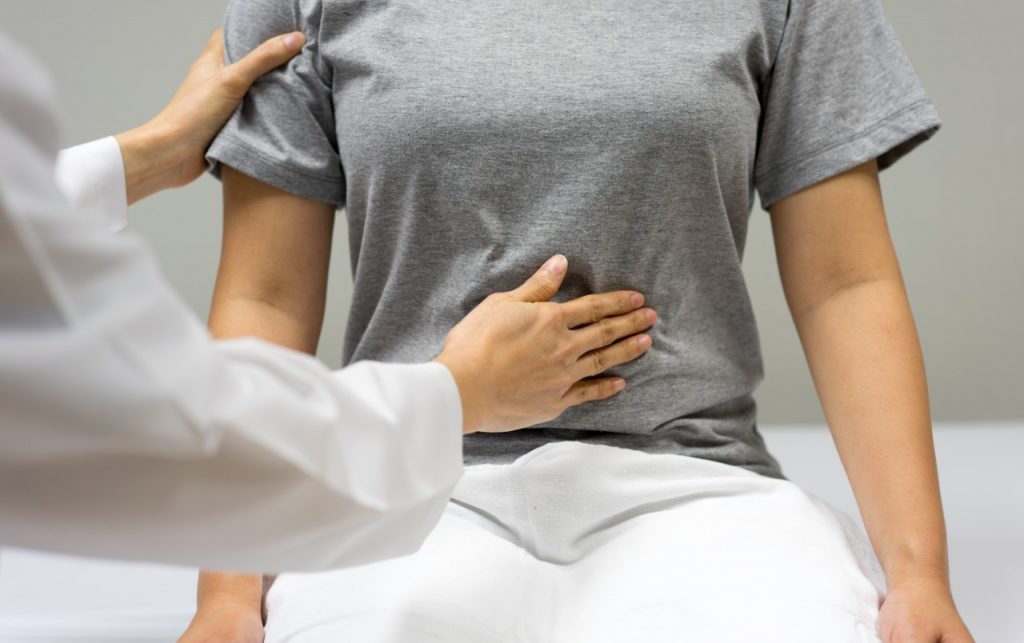 Once Dr. Maher was complete with his education on the east coast, he traveled to the west coast. His time at the University of California-Irvine was for his Internal Medicine residency. The year after, he completed a year's Fellowship in Hepatology at the University of Southern California. Topping it off, he completed a two-year Fellowship in Gastroenterology at the University of California-Irvine.
What are hemorrhoids?
You may have heard of hemorrhoids, but you may not know much about them. Well, hemorrhoids are swollen veins in the lowest point of the rectum and anus. In some cases, the walls of blood vessels become thin enough to get irritated. Irritation is typically caused by defecating. Rectal bleeding can occur and is most likely caused by hemorrhoids.
There are three different types of hemorrhoids: internal, external, and thrombosed. Internal hemorrhoids normally do not give pain because they are too far up the rectum. This area has a very small amount of nerve endings. Common symptoms of internal hemorrhoids include blood within the stool and tissue bulge outside of the rectum, also known as prolapse.
When it comes to external hemorrhoids, they appear under the skin near the anus. This area is more populated with nerve endings causing greater amounts of pain. Bleeding, itching, and swelling are also common symptoms.
Finally, thrombosed hemorrhoids occur when a blood clot turns an external hemorrhoid purple or blue. Common symptoms of this type are severe pain, itching, and bleeding. Overall, the seriousness of hemorrhoids is low, but they can be extremely uncomfortable.
The Cause of Hemorrhoids
Hemorrhoids are known to be a genetic condition, so if other family members or your parents have them, you are at a greater risk. This condition occurs when the pressure of blood flow in the lower rectum increases. This increased pressure creates the swollen veins.
The increase in pressure is potentially caused by one of the following:
Pushing during bowel movements
Straining while physically active
Obesity
Pregnancy
Low-fiber diet
Anal sex
Those who stand or sit for long periods of time are at a greater risk of developing hemorrhoids. It is important to note that coughing, sneezing, and vomiting can worsen this condition.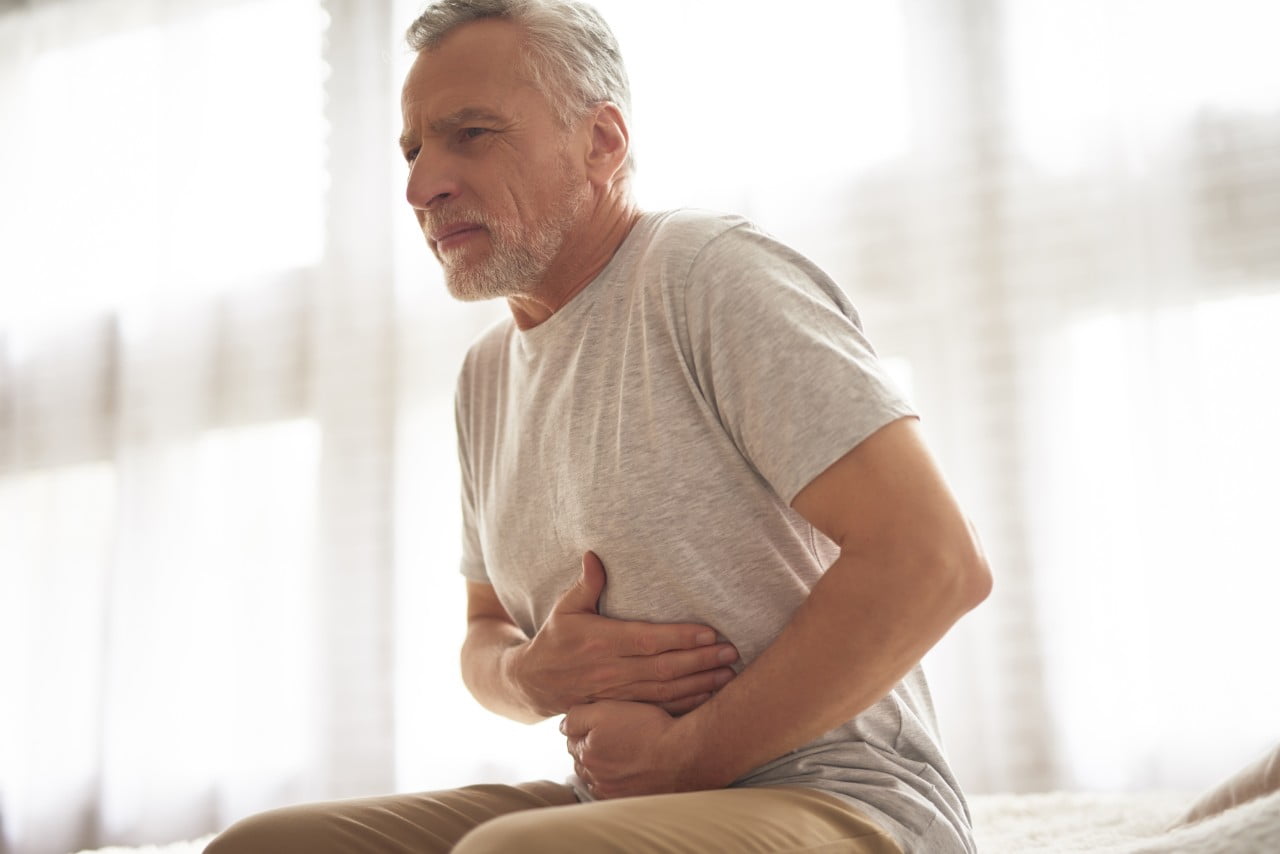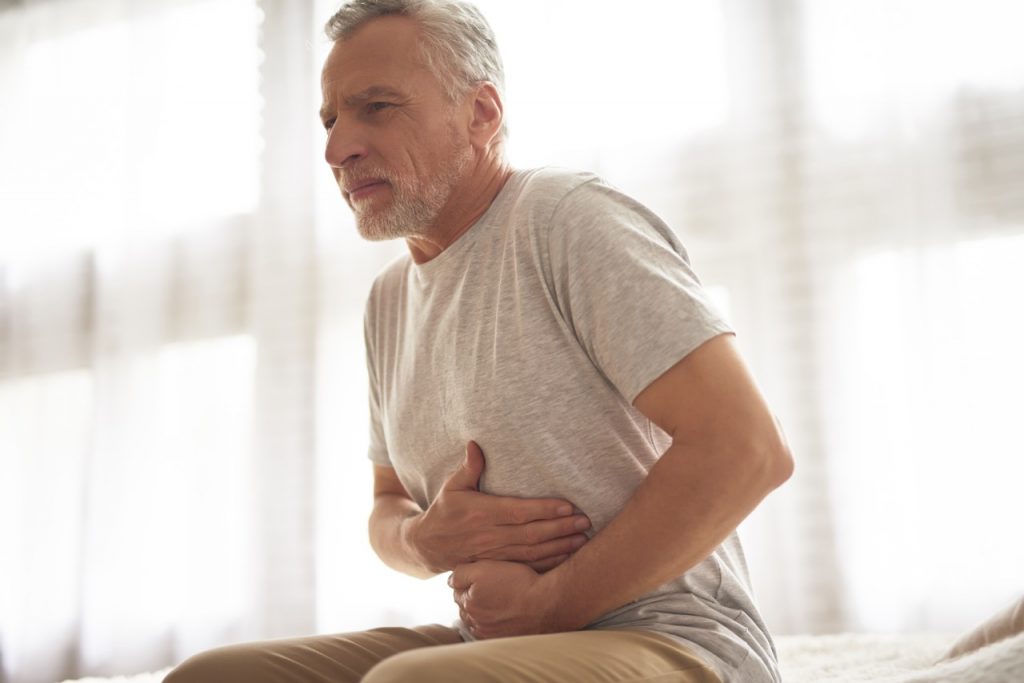 Diagnosing Hemorrhoids
Diagnosing hemorrhoids is a relatively simple process. Dr. Maher will most likely perform a physical or digital rectal exam. A physical exam involves Dr. Maher looking at your anus for any signs of swelling, irritation, and lumps. The digital exam involves the doctor inserting a finger into the rectum to feel for muscle tone and tenderness.
Further diagnosis techniques include an anoscopy, sigmoidoscopy, and colonoscopy. An anoscopy involves a short plastic tube being inserted into the anal canal. Sigmoidoscopy is when Dr. Maher looks into your lower colon with a flexible tube. Finally, the colonoscopy looks at your large intestine with the same flexible tube as before.
Treating Hemorrhoids
Typically, hemorrhoids go away on their own. Mild cases of hemorrhoids usually relieve on their own within two to seven days. Patients should add fiber to their diet in order to alleviate some of the symptoms. Drinking more water helps improve bowel movements.
When it comes to medication, many over-the-counter drugs and creams are effective. They can help ease pain, swelling, and itching hemorrhoids cause.
More severe cases of hemorrhoids may require surgery. Dr. Maher may use a variety of methods depending on the case. Common methods include chemicals, lasers, and infrared light.
Hemorrhoids rarely lead to greater issues. However, there is a possibility for them to lead to skin tags, anemia, infection, and strangulated hemorrhoids.
Preventing Hemorrhoids
There are steps you can take to reduce your chances of hemorrhoids. Firstly, eat or intake fiber. Fiber helps food pass through the system easier, allowing less strain on your rectum. The best way to consume fiber is through vegetables, fruits, whole grains, nuts, seeds, and legumes. The recommended daily intake is 20 to 35 grams. You may also consider supplements.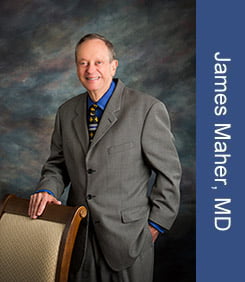 Increase the intake of water. Water helps soften stool and reduces the chance for constipation. Constipation can strain your blood vessels and lead to hemorrhoids. The fruits and vegetables you consume for fiber also have water.
Another great way to prevent hemorrhoids is to exercise. Physical activity helps keep your blood and bowels moving. You should also use the toilet when you feel a bowel movement. Avoid holding it as it can create strain in your rectum. Finally, do not strain during bowel movements. A greater amount of pressure on your veins increases your chance of hemorrhoids.
Katy TX Hemorrhoid Specialist Near Me
Hemorrhoids can be a very uncomfortable condition. Even though it often goes away on its own, it is best to get a professional's opinion. Dr. Maher can help you feel better with trusted medical treatment methods. His clinic is located in Katy, Texas, so patients from all over the Greater Houston Area have convenient access.
Contact Dr. Maher's clinic by calling (281) 945-5190. Schedule an appointment to start living a more comfortable life. You can also learn more about hemorrhoids by visiting our website. Now, stop searching "Katy TX hemorrhoid specialist near me" and start calling!
Fun Facts about Katy
Katy's main industry was rice but was also known for peanuts, cotton, and gas.
The Name Katy comes from the "K-T Railroad" that runs through the city.
Hundreds of geese and wild birds would migrate to Katy TX each year. There are many statues of geese around Katy.