Are you or a loved one suffering from painful digestive symptoms and in need of a Fulshear TX Best Gastroenterologist Near Me? If so, contact the Katy Stomach Doctor right away. Dr. James Maher is a board-certified gastroenterologist and provides every patient with the quality health care they deserve. From evaluation to treatment, our team has the expertise you need in order to get back to living a fulfilling life.
The Katy Stomach Doctor has been providing medical services to the Katy and Greater Houston area for several years. Dr. James Maher has practicing privileges at many area hospitals and is located just minutes from the Texas Medical Center. We are a full-service gastrology clinic that offers services for the evaluation, diagnosis, and treatment of digestive conditions.
If you have been experiencing intense and persistent pain in your upper digestive tract, it might be time to contact a specialist. These types of symptoms could point to a deeper condition that can get worse and have a negative impact on your health. As a result, waiting or ignoring the symptoms could be disastrous. Call the Katy Stomach Doctor to receive your evaluation, diagnosis, and treatment from a medical team you can count on.
Meet Your Fulshear TX Best Gastroenterologist Near Me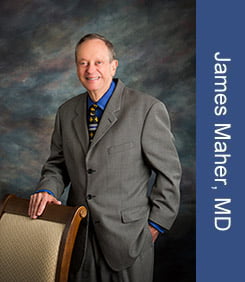 Dr. James Maher is board-certified in gastrology and internal medicine. He has been practicing for many years since graduating with honors from the Medical College of Virginia. Immediately after graduation, he completed several internships and fellowships at the University of California-Irvine.
Today, Dr. Maher operates his own practice and consistently looks for opportunities to stay connected and updated in his field. Whether this means attending a conference or lecture, Dr. Maher knows the importance of staying up to date on the latest and greatest treatments, studies, and news in his area of expertise.
This love for education extends to his patients. Dr. Maher believes one of his most important tasks is to educate his patients about their condition and how to manage it in a healthy and proper manner. At the Katy Stomach Doctor, we strive to show our patients a level of care and attention they won't get anywhere else. Our goal is to help you return to a healthy and fulfilling life.
The caring nature of Dr. Maher and his staff is what sets our clinic apart from others. When you schedule your appointment, know that you will receive the best quality of care. You can schedule your appointment over the phone or online!
Katy Stomach Doctor Services
Evaluation
You might have had an experience where after completing certain activities, you experience abdominal cramps or inflammation. For instance, after consuming spicy foods or completing a difficult exercise, it is possible to exhibit symptoms like this. However, if those symptoms persist or intensify, it is time to consult with a professional gastroenterologist.
Persistent symptoms will typically indicate that there is a deeper problem that is causing them. Ignoring these symptoms could have significant negative effects on your health over time. Perhaps you believe the symptoms are nothing to be concerned with. Even so, an evaluation is a great idea, at the very least.
During an evaluation, your doctor will question you about your medical history, family medical history, and for information about the symptoms. If they intensify after certain activities, it is important to mention this to your doctor.
The overarching goal is to understand your symptoms and to provide a diagnosis for the root cause. This is not always possible, however, through an evaluation. Instead, there are occasions when a doctor will require a diagnostic procedure in order to more accurately pinpoint the root cause of your pain and suffering.
You can have peace of mind when you come to the Katy Stomach Doctor. We have all of the tools and equipment right here in our clinic to perform your diagnostic procedure. Furthermore, we strive to provide a comfortable and safe environment that you feel confident about discussing your symptoms with our professionals.
Diagnosis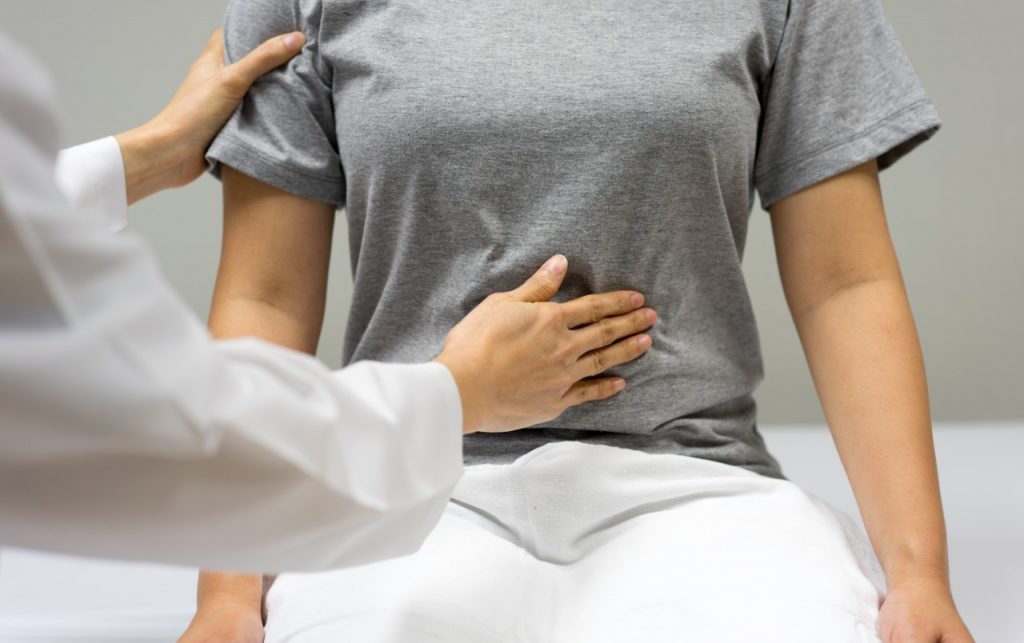 Diagnosing a condition can take time, especially if the symptoms are complex. Most conditions reveal themselves in different ways depending on the individual's medical history. As a result, a diagnostic procedure is the best way to evaluate what is going on inside the patient's body. These procedures are typically an essential part of treatment.
One example of a diagnostic procedure is Endoscopy. This procedure is utilized to diagnose inflammation and pain of the Esophagus or Upper Digestive Tract. If you are experiencing symptoms like these, your Fulshear TX best gastroenterologist near me might recommend that you undergo a diagnostic procedure.
An Endoscopy is a very routine procedure that typically takes thirty minutes to an hour. During this examination, the patient is under anesthesia. A Fulshear TX Best Gastroenterologist Near Me inserts a tool called an Endoscope (tiny camera) into the patient's mouth and down their throat. The Endoscope sends video footage to a monitor in the exam room, where the doctor can see any damage or inflammation within the affected region.
If you schedule an Endoscopy, it is important to remember that the effects of the anesthesia won't wear off for about a day after your procedure. As a result, it is crucial to avoid driving, operating machinery, or working, as your reflexes will likely be impaired. Prior to your procedure, ask a friend or family member to drive you home.
Side effects of your procedure will likely be minimal. You might experience some pain or minor bleeding. If at any point you become concerned with the recovery process, call your doctor immediately.
We Accept Insurance!
Our clinic accepts most major insurance plans like Cigna, Ambetter, and BCBS. We will help you understand your benefits so that you find a payment option that fits your situation. Don't let financial struggle prevent you from seeing a specialist. Ignoring your symptoms could lead to disastrous health conditions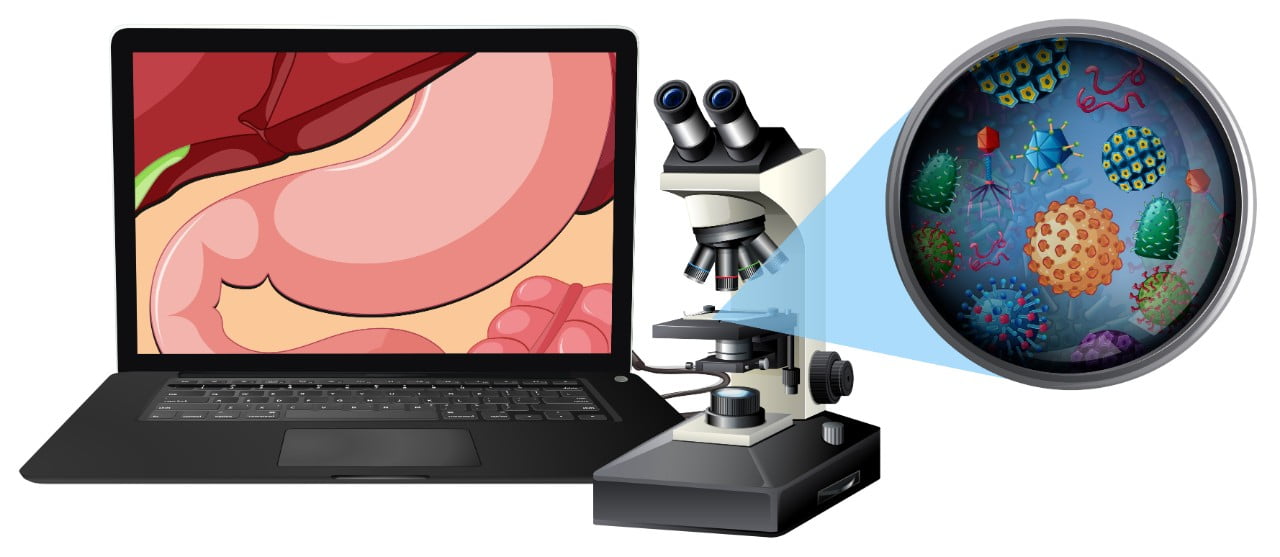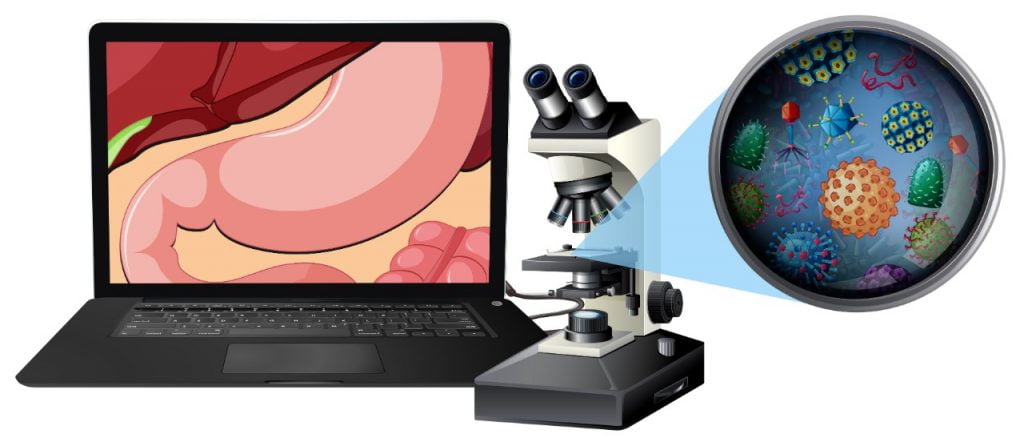 Fulshear TX Best Gastroenterologist Near Me
For more information about Dr. James Maher, our services, or locations, visit our website! There you can also access our blog, patient portal and schedule an appointment online. If you are looking for a Fulshear TX Best Gastroenterologist Near Me, choose Katy Stomach Doctor!
Fulshear, TX Fun Facts:
This city was founded in 1824.
Fulshear is located just thirty minutes from Greater Houston.
The town originally had about 620 residents.
For more information about Fulshear, TX, visit the city's website!