Are you thinking about looking for a Brookshire, TX gastroenterology doctor? Then you've come to the right place. Katy Stomach Doctor can give you the healthcare that you need today!
Katy Stomach Doctor is a gastroenterology clinic. We provide healthcare services to patients who have stomach problems. You can call us or browse our Katy Stomach Doctor website for more information on us and our healthcare services.
An Excellent Brookshire, TX Gastroenterology Doctor
We at Katy Stomach Doctor are a gastroenterology clinic. Although we are centered in Katy, TX, we also provide our services to the rest of the Greater Houston Area. We provide patients with the healthcare they need to overcome their stomach problems.
Gastroenterology doctors are medical professionals who specialize in the diagnosis and treatment of disorders of the gastrointestinal tract. This includes the esophagus, stomach, small and large intestines, rectum, and anus. These doctors may also treat conditions of the liver, pancreas, and gallbladder.
Gastroenterology doctors typically complete four years of medical school, followed by a three-year residency in gastroenterology. Some doctors may also complete a fellowship, which can last one to two years. Gastroenterology doctors must be licensed in order to practice medicine.
The most common procedures performed by gastroenterology doctors include endoscopies and colonoscopies. Gastroenterology doctors may also perform biopsies, in which a small sample of tissue is removed from the gastrointestinal tract for further testing.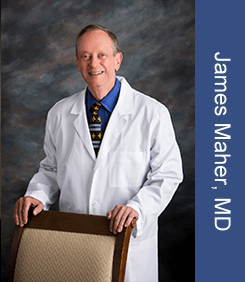 Katy Stomach Doctor is served solely by Dr. James Maher, who is board certified in both gastroenterology and internal medicine. Even today, he strives to further his education and makes sure he always gets his recertifications. With this, you can trust that Dr. James Maher is at the cutting edge of medical studies today.
One of Dr. James Maher's firm beliefs is the importance of patient education. He will discuss all possible treatment options with his patients, so they fully understand what the best course of action is for their bodies. You and your family can trust Dr. James Maher to restore you to total health.
Our Services
We have many different healthcare services available to you to help you with your stomach problems. We can help you with evaluations, consultations, and procedures. So, if you have a stomach-related problem, you can schedule an appointment with Katy Stomach Doctor today!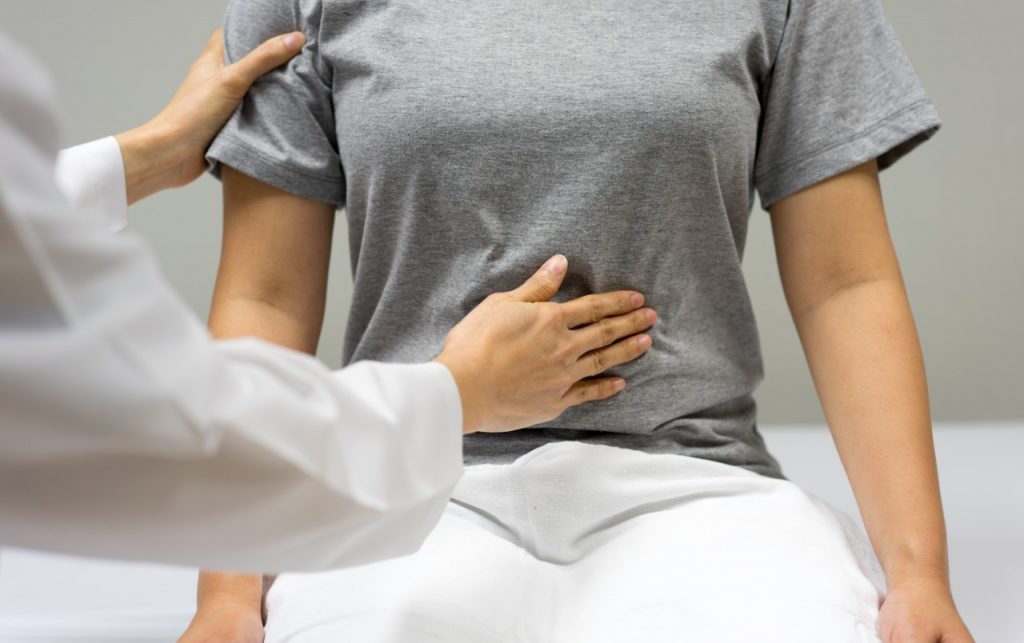 Here is a list of some of the many services we offer. However, it is non-exhaustive. If you find yourself needing a different kind of treatment than we have offered, be sure to call Katy Stomach Doctor to see if we can help.
Colonoscopy
Colon cancer screening
Hemorrhoid banding
Gastroesophageal reflux disease (GERD) treatment
Hepatitis C treatment
Irritable bowel syndrome (IBS) treatment
Gall stone removal
Nutritional options
Liver disease treatment
Our Brookshire, TX gastroenterology doctor can provide all these services and more. Be sure to contact Katy Stomach Doctor today and start getting your life back on track.
Colonoscopy
Colonoscopies are medical procedures used to examine the large intestine, or colon, for abnormalities. The colonoscope is a long, flexible, lighted tube that is inserted through the rectum into the colon. The colonoscope permits the doctor to view the inside of the colon and remove tissue samples, if necessary.
During this medical procedure, Dr. James Maher will insert a small, thin tube into the patient's rectum. This small, flexible tube will have a tiny camera at the tip. He will use this camera to inspect the patient's rectum and colon for any problems.
A colonoscopy is one way to screen for colon cancer. It can also be used to evaluate problems such as:
Unexplained, long-term abdominal pain
Low red blood cells (anemia)
Blood in stool
Unexpected changes in bowel habits
Unexplained weight loss
Colonoscopy can also be used to treat certain conditions. For example, bleeding can be treated by injecting medicine or using heat to seal them (cauterizing). Polyps, which can turn into cancerous tumors if left unattended, can be removed using a lasso-like tool. Additionally, narrowed areas can be dilated using a balloon.
Before taking this treatment, you should prepare your colon beforehand. In addition, you should have someone bring you home afterward since you will not be able to drive afterward.
Hemorrhoid Treatment
So, there are two types of hemorrhoids that a person can deal with. These are internal hemorrhoids and external hemorrhoids. Of these two, external hemorrhoids are the most painful. This is because of where the external hemorrhoids are located, which is outside the anus where there are more pain nerves.
There are several causes of hemorrhoids, but many of them have to do with putting too much stress on the anus area. These can consist of causes such as a low-fat diet, pregnancy, heavy lifting, constipation, and much more. In addition, the symptoms of hemorrhoids can differ depending on whether they are internal or external.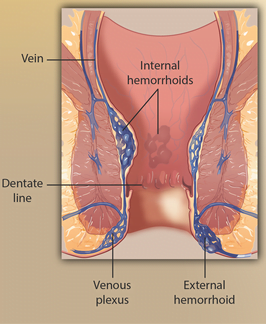 For example, internal hemorrhoids can cause blood in the stool and pain when attempting to pass stool. However, with external hemorrhoids, you can have problems such as anal discomfort, pain when sitting, and sore lumps near the anus.
The treatment for hemorrhoids is quick and painless! During this procedure, which is called hemorrhoid banding, Dr. James Maher will take a light suction device and place it inside the anal area. With this, he will place a band on the hemorrhoid. The hemorrhoid will eventually shrivel up and die, naturally passing out of the body.
More About Us
Our clinic at Katy Stomach Doctor accepts most major types of insurance plans. These can include insurance plans such as Aetna, Community Health Choice, Humana, Medicare, and much more! You can go to our website for a complete list of the insurance plans that we accept.
You can also find our billing policies on our website as well. You can schedule an appointment with us today if you are experiencing any kind of stomach pain. However, if you would like to speed up the process, you can also access patient forms on our website!
Here at Katy Stomach Doctor, we can help you with any kind of stomach problem. We are centered in Katy, TX, but we provide our services to Brookshire, TX, as well. If you have a stomach problem that you cannot identify, schedule an appointment with us today.
You can either call us or browse our Katy Stomach Doctor website for more information on us and our healthcare services. Therefore, if you are looking for a great Brookshire, TX gastroenterology doctor, come to Katy Stomach Doctor to get you the healthcare you deserve.
Fun Facts about Brookshire TX:
It was named after Nathan Brookshire.
Brookshire was established in 1946.
Brookshire is located west of Houston, past Katy.