Do you require healthcare services from the most qualified Spring TX GI Doctor? If you do, visit Dr. James Maher at Katy Stomach Doctor. There is no stomach doctor as qualified as him. Being Board Certified in Internal Medicine and Gastroenterology, rest assured he has the educational background needed to care for your health.
Dr. James Maher began his educational career at the University of Michigan. However, he soon moved to the Medical College of Virginia, where he graduated in an accelerated program. Afterward, he returned to California to complete his residency in Internal Medicine.
During his time in California, he attended two different schools and completed two fellowships. He did a one-year Fellowship in Hepatology at the University of Southern California. Then, he completed another two-year Fellowship in Gastroenterology at the University of California, Irvine.
Spring TX GI Doctor


Even with such outstanding medical education, Dr. James Maher did not stop there. Today, he participates in expanding his medical knowledge and further his certification. By doing so, he can offer his patients the most during their visit to Katy Stomach Doctor.
Apart from his own education, he believes that patient education is equally important. To him, part of his job includes teaching his patients to understand better their disease and available treatment options. That way, they will feel more prepared to tackle any stomach-disease they suffer from.
Also, there is no reason to feel unsafe when you consult with Dr. Maher. Besides being the most knowledgeable doctor around, he is also the kindest. When you visit Katy Stomach Doctor, you can expect us to be with you throughout any medical procedure.
Katy Stomach Doctor
Our mission at Katy Stomach Doctor is to provide you the best healthcare experience. We offer you the highest quality healthcare services, whether that be consultations or evaluations. You can expect to leave our offices satisfied with our work.
We treat anything from mild to severe stomach-diseases and problems. Therefore, no matter the symptoms you experience, know that we can help you get better. If you are ready to make an appointment with us, schedule it online, or call us directly.
Also, our offices accept almost all major insurance plans. For example, we accept Medicare, Cigna, Healthsmart, and others. You can find a full list of insurance plans we accept, by browsing through our website.
In addition, we accept all payment types, from cash, checks, and credit cards. When ready, visit the best Spring TX GI Doctor near you!
Crohn's Disease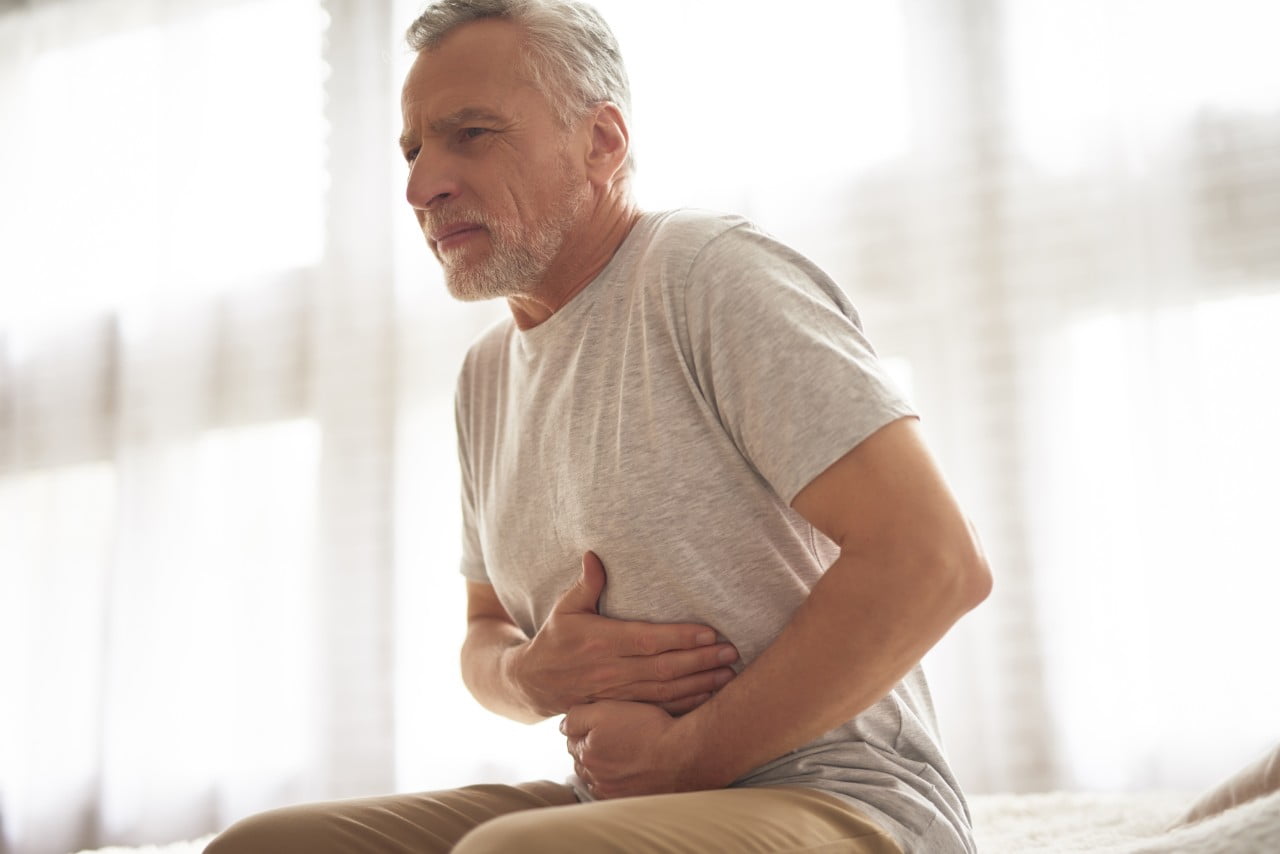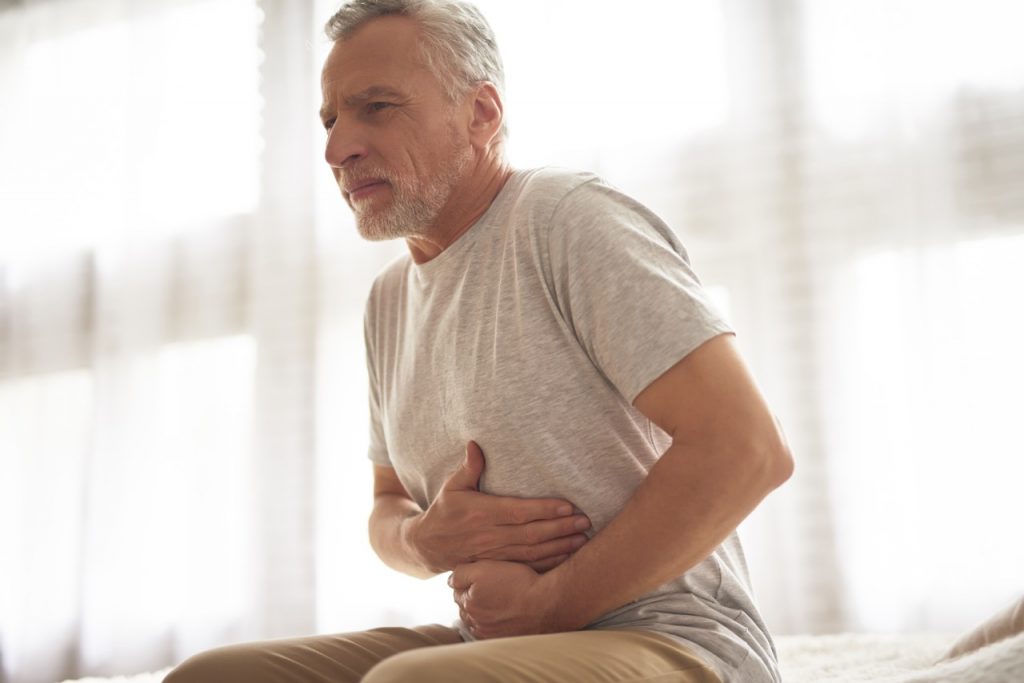 The typical inflammatory bowel disease, Crohn's Disease, is very painful and can lead to life-threatening complications. However, with proper care, we can help reduce the symptoms of this disease.
Crohn's Disease is known to spread and affect bowel tissue, the colon, and the last part of the small intestine. Some of the symptoms behind this condition include:
Diarrhea
Fever
Fatigue
Abdominal pain and cramping
Blood in your stool
Mouth sores
Reduced appetite and weight loss
Drainage near the anus due to inflammation
Since there is no precise cause for this disease, there is also no cure. However, there are treatments available that can help reduce inflammation and improve long-term prognosis.
First, we will offer you anti-inflammatory drugs, immune system suppressors, antibiotics, and other medications. We will also suggest that you change your lifestyle for the better. If these treatments do not help, our last suggestion will be surgery.
Even though surgery will not eliminate Crohn's Disease, it can help alleviate the pain temporarily. If you are interested in this option, let us know.
Ulcerative Colitis
Another irritable bowel syndrome disorder that people suffer from is Ulcerative Colitis. This chronic condition will affect your colon and large intestine and will require long-term care. Although it may seem scary at first, rest assured that Dr. Maher will help you throughout your treatment options.
Some of the symptoms of Ulcerative Colitis or IBS include:
Abdominal pain
Cramping
Bloating
Excess gas
Diarrhea or constipation
Mucus in the stool
If you believe in having this condition, you will require drug therapy or surgery to treat it. First, we will start you with anti-inflammatory drugs. However, we did mention that this disorder requires long-term care.
For those not interested in drug therapy, we can offer surgery. It is important to note that although surgery can eliminate ulcerative colitis, it requires the removal of your colon and rectum.
Helicobacter Pylori


Lastly, our offices provide treatment for the bacteria Helicobacter Pylori. This infection is present in more than half the world, and come to affect the stomach. However, some people will never get sick from these bacteria. On the other hand, those who do will experience various symptoms and side effects of H. Pylori.
While the leading cause behind this condition is unknown, people believe that it is transmitted through contaminated food or water. Also, it can be passed from one person to another. Some of the signs of being aware of include:
Burning pain in your abdomen
Nausea
Loss of appetite
Frequent burping
Bloating
Unintentional weight loss
If you experience severe abdominal pain and problems when swallowing, make sure to visit Dr. Maher. When not treated, this condition can bring complications such as ulcers, inflammation of the stomach lining, and stomach cancer.
By visiting our offices, we will perform a variety of tests and procedures to help determine if you have the infection. Also, we will use two different antibiotics to ensure that the bacteria does not become resistant to a particular one.
Visit Us Soon
As you can see, there are plenty of reasons why you should visit Katy Stomach Doctor. To learn more about our healthcare services, visit our online site, or contact us at 281-945-5190.
What are you waiting for? Schedule an appointment with us today, and start benefiting from everything we have to offer. No Spring TX GI Doctor is as knowledgeable and caring as our Dr. James Maher!
Spring TX Fun Facts
Spring, Texas is home to the 55-acres creekside outdoor recreational area, Collins Park.
There are over 150 restaurants, galleries, and other attractions at Old Town Spring downtown.
Family-friendly events and festivals are hosted in Spring throughout the year.
To learn more, visit here!