When you require the best "Spring TX Gastroenterologist Near Me," visit Dr. James Maher. If you live around Katy, TX, you can find Dr. Maher at Katy Stomach Doctor. Our offices are committed to providing you the most effective consultations and evaluations for any stomach-related medical conditions.
Regardless of the gastroenterology-related disease you have, rest assured that you will receive the highest quality treatments. More so, you will receive the most attention and care from our Dr. Maher. He will ensure you feel safe and well-informed about any disease or procedure.
Spring TX Gastroenterologist Near Me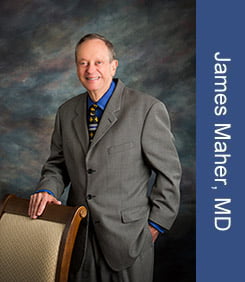 As a Board Certified Gastroenterologist, expect the best healthcare services from Dr. James Maher. Even with such an extensive educational background, you can expect Dr. Maher to continue expanding his education and certification.
First, he attended the University of Michigan. Looking for warmer weather, he moved and graduated from the Medical College of Virginia in an accelerated program. Then, he received his Internal Medicine residency from the University of California, Irvine. During the following years, he worked on two different fellowships.
He completed a one-year Fellowship in Hepatology from the University of Southern California. Then, he achieves a two-year Fellowship from the University of California, Irvine. However, his educations didn't stop there. You can expect Dr. Maher to continue learning and growing.
Experiencing Stomach Pain?
As you can see, we have the best doctor caring for your health. Not only is he the most knowledgeable in the field, but he will keep you up to date with all information.
When you visit a Spring TX Gastroenterologist Near Me, make sure you visit Dr. James Maher at Katy Stomach Doctor. There is no better choice than choosing us! Schedule an appointment with us today by visiting us online or calling our offices.
During your consultation, expect us to discuss your symptoms, disease, and treatment options openly. In doing so, we aim to maintain you informed and ready to tackle any health complications. Keeping you happy and healthy is our job, and we do our best to earn your trust.
Ulcerative Colitis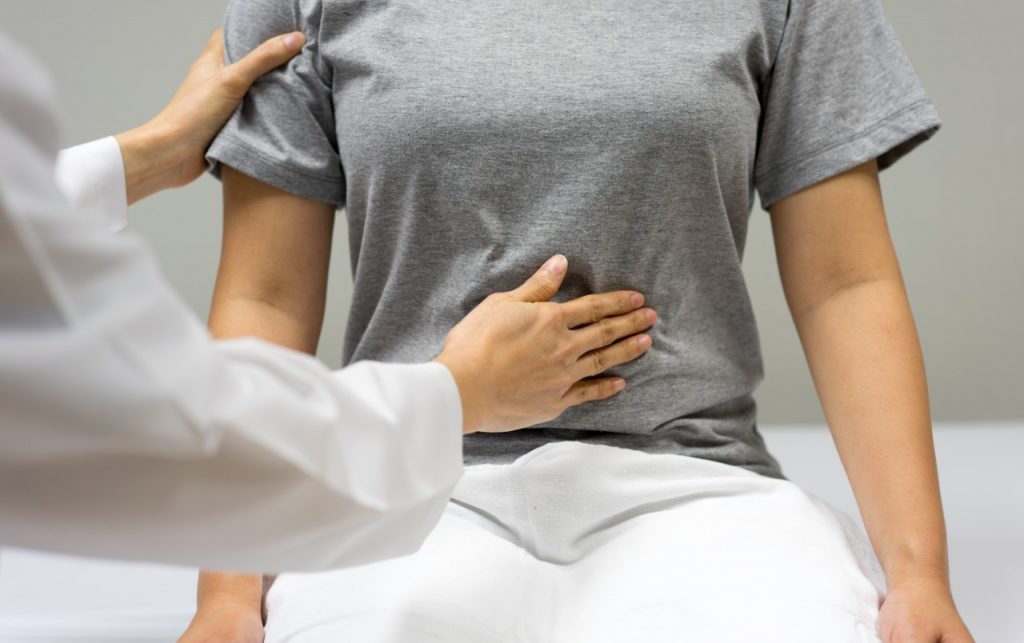 A common irritable bowel syndrome (IBS) that comes to affect your colon and large intestine is Ulcerative Colitis. This chronic condition requires long-term care and treatments. Due to this, it is essential to visit a doctor you can trust. When you visit Dr. Maher, he will begin to plan a suitable treatment for you.
Although the leading cause for IBS is unknown, some factors play a role in its development. Some of those factors include muscle contractions and inflammation in the intestine, as well as severe infections and changes in the intestine bacteria.
When someone has ulcerative colitis, these are the common symptoms experienced:
Abdominal pain
Cramping
Bloating
Excess gas
Diarrhea or constipation
Mucus in the stool
To treat this condition, there are different treatment options. The first one being anti-inflammatory drugs. The next one being drug therapy and surgery. Although surgery can eliminate this infection, keep in mind that the entire colon and rectum will be removed.
Crohn's Disease
Another inflammatory disease that affects the intestine and colon is Crohn's Disease. However, this infection spread to affect the bowel tissues, the last part of the small intestine, and the colon. If untreated, Crohn's Disease can come to be both painful and life-threatening.
Similar to Ulcerative Colitis, there is no exact cause behind Crohn's Disease. Doctors, however, suspect that poor diet and stress can aggravate this disease. There are other factors like heredity and malfunctions in the immune system that play a role in the development of Crohn's disease.
Although the symptoms of this disease range from mild to severe, they include the following:
Diarrhea
Fever
Fatigue
Abdominal pain and cramping
Blood in your stool
Mouth sores
Reduced appetite and weight loss
Drainage near the anus due to inflammation
Likewise, various treatments can be used to deal with this disease. Usually, we will begin our patients with anti-inflammatory drugs. We also suggest changing your diet and lifestyle.
Lastly, we offer drug therapy and surgery. While the operation only benefits temporarily, with a combined medication, you can help minimize the risk of recurrence.
Colonoscopy


Lastly, another service that we offer is a colonoscopy. A colonoscopy is a test used to detect any abnormalities in your colon or rectum. During this procedure, you can expect a tube with a tiny camera to be inserted into your rectum.
In doing so, Dr. Maher will be able to evaluate the inside of your entire colon. If there is abnormal tissue, we can take the time to remove it. However, we will notify you of such plans before continuing to remove such tissues.
Typically, this medical procedure will last about 30 minutes and will use an anesthetic. It is common for the sedative to last for six to eight hours and cause dizziness. Therefore, we recommend that you bring a designated driver to take you home.
This is an excellent procedure to help reduce the risk of colon cancer. Also, we recommend a colonoscopy to anyone looking to understand the causes of intestinal symptoms or problems.
Visit Katy Stomach Doctor Soon
As you can see, there are various treatments provided at Katy Stomach Doctor. Regardless of the stomach-disease you are experiencing, you can rest assured that you will find a suitable treatment for you. More so, you will receive the best care and attention from not just any doctor.
Dr. Maher will exceed all your expectations. When you visit us, you will leave the office with great information regarding your disease and treatment options. Learn more about Dr. Maher and our services by visiting us online.
You can find more information about our medical work by visiting our website or calling us at 281-945-5190. When searching for the best "Spring TX Gastroenterologist Near Me," that's Dr. James Maher.
Spring TX Fun Facts
Spring, TX is home to a 55-acres creekside outdoor recreational area called Collins Park.
CNN's Money Magazine voted Spring, TX as one of the most affordable places to live in America.
Throughout the year, the city hosts family-friendly events and festivals.
For more fun facts, click here!