Your Spring TX digestive disease center medical professional, Dr. James Maher at Katy Stomach Doctor, is a board-certified gastroenterology specialist. In other words, he has many years of education in digestive system disorders.
Dr. Maher has been a practicing gastroenterology specialist for over thirty years and loves testing his knowledge continually. Board certification is not necessary to practice medicine. However, it is the marker of being an expert in a specialized field.
Spring TX Digestive Disease Center
If you have a history of digestive disorders, then a Spring TX digestive disease center specialist like Dr. Maher can be beneficial. A specialist doctor can also do what a general practitioner can. However, they have the added benefit to you of in-depth knowledge diagnosing and treating illnesses in a specific area.
You may visit a specialist as you would a general practitioner. So, if you risk developing a digestive-related illness due to your medical history, then seeing a board-certified gastro specialist might be a better option for you. Digestive disorders are often easy to miss. Carcinoid cancer symptoms, for instance, are easily overlooked because they are subtle.
However, a gastro specialist will know what symptoms are potentially more severe than they appear initially and can perform the necessary screenings to check for disease.
When you understand all screening and treatment options available to you, you can make better decisions about your health. In addition, discussing all of your options with a board-certified doctor will help you navigate the confusion if you are diagnosed with an illness.
Texas Digestive Disease Consultants of Spring Texas
Dr. Maher is transparent about your medical options. Therefore, you feel like you are an active participant in your health decisions. It is better to stay informed about your health instead of a patient at the sole mercy of your doctor only.
The Katy Stomach Doctor team of medical specialists are experts in diseases like digestive-related cancers. In addition, a gastroenterology specialist like Dr. Maher also understands various stomach issues like reflux disease and various liver problems.
Dr. Maher will discuss your health risks and symptoms so you can get the treatment you need before the condition becomes unmanageable.
Cancer of the lower part of the digestive tract, in the colon or rectum, is curable but must be detected early to treat successfully. Once the tumor spreads into the lymph nodes, for instance, your condition may become severe.
Dr. Maher can perform a colonoscopy to screen for colorectal cancer and help you detect a potentially life-threatening disease early. Treatment of colon cancer requires surgically removing the tumor.
Waste filters through your liver in the body, and so the liver is closely tied to your digestive system. If you are dealing with a severe digestive disorder and fail to get treatment, you are putting your health and life at risk. Digestive problems can become life-threatening if they reach the liver unless you treat the illness early.
Liver disease can occur if you have been a heavy drinker for many years. Over time, your liver becomes overgrown with fatty tissue. Liver inflammation can occur after only a few days of heavy drinking, too. Finally, heavy alcohol consumption can cause your liver to develop cirrhosis.
We Help With More!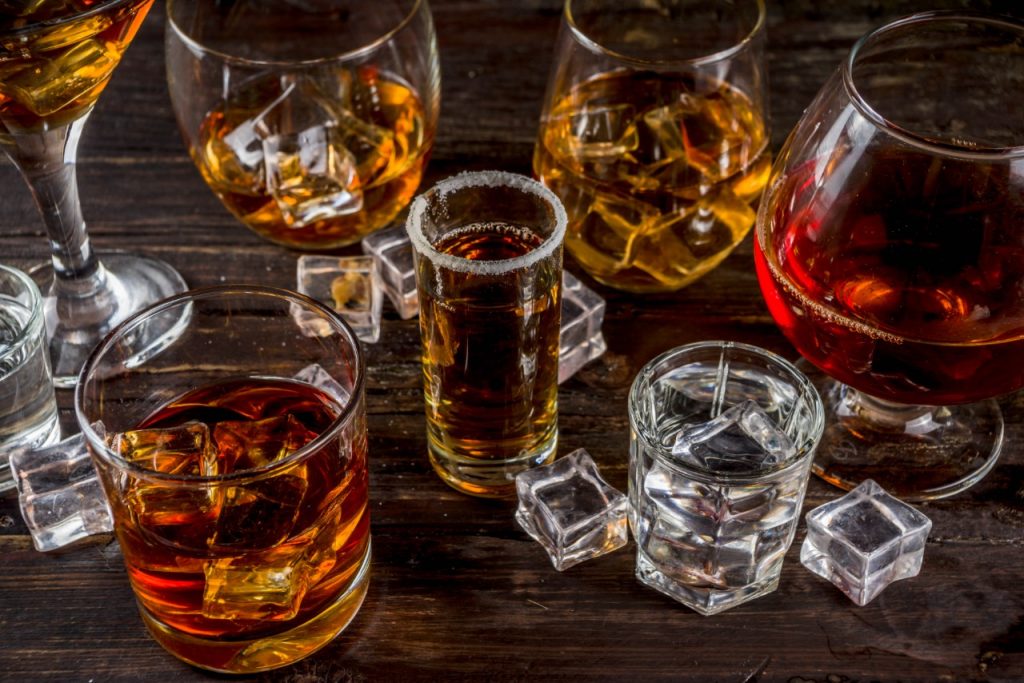 Fatty liver disease is a leading cause of liver disease illness and death. There are a lot of health issues related to fatty liver. However, research cannot show what causes fatty tissue to form around your liver definitively.
Cirrhosis of the liver, nonetheless, is a serious condition that may lead to the end of your life. It is usually the final stage of liver health problems. When your liver cannot function properly, your organs begin to fail.
Non-alcohol-related liver disease can also cause severe problems and also can be life-threatening. Non-alcohol-related liver disease or fatty liver is related to hypertension, diabetes, and high cholesterol.
Hepatitis C is an illness that comes from a virus. The virus essentially causes the hepatitis C illness to develop and causes inflammation to your liver. When you have a high level of inflammation in your liver, your liver cannot function correctly.
Katy Stomach Doctor can treat hepatitis with medication. However, early detection is vital so that treatment can begin before hepatitis causes damage to the liver. After years without proper treatment, hepatitis can cause cirrhosis of the liver.
Katy Stomach Doctor; Spring TX Digestive Disease Center
Dr. Maher and the medical team at Katy Stomach Doctor diagnose, treat and educate you on better health. Therefore, a Spring TX digestive disease center like Katy Stomach Doctor is a great place to learn about your health and get professional expert input on better health practices. Feeling in control of your body and health is better for your well-being, including your mental health.
Of course, trusting your Spring TX digestive disease center specialist like Dr. Maher is important. You can trust the specialists at Katy Stomach Doctor because your health is our top priority. In other words, your health is not a means to an end in promoting the latest treatments. We take the time to talk with you about the treatment options that are best for you.
If you are not able to come to our clinic, don't worry. Katy Stomach Doctor offers telemedicine services to discuss your symptoms or help you treat your condition.
Find Us When You're In Need!


Your Spring TX digestive disease center, Katy Stomach Doctor, is just off the Katy Freeway near the intersection of Greenhouse and Park Row. Katy freeway is a major connection between Houston and Katy, so it is easy to find.
Katy Stomach Doctor accepts nearly all forms of insurance. However, it is best to be prepared and look over potential forms you will need to fill out on your first visit. You can find the patient forms you need on our website to help you be ready.
Dr. Maher has extensive education in gastroenterology as well as liver-related illnesses. He values education and strives to stay on top of the latest research and health topics in his field. However, he also wants to educate you about your health. Dr. Maher believes it is vital to educate his patients about all treatment options.
So we encourage you to make an appointment at Katy Stomach Doctor. If you are experiencing digestive health problems, do not wait until your symptoms become worse. Our board-certified gastroenterology specialist Dr. Maher will discuss your issues with you and help you find an appropriate treatment plan or screening option. So please contact our friendly staff at your Spring TX digestive disease center, Katy Stomach Doctor, and let's talk about your health today.
Spring TX fun facts:
Spring is in Harris county as well as Montgomery county.
There are a host of bars and taverns to visit in Spring.
Martial arts, dance classes or scuba diving- Spring has something for everyone.