If you need to see a Spring TX colon doctor, then call and visit Katy Stomach Doctor. Your colon is a part of your digestive tract, so it's one of the things you should be looking at. If you have made medical advice in the past that suggested that you see a colon specialist, then it is essential that you take that step.
We understand that this might be nerve-wracking to hear, but the best option is to follow this advice. You may not be sure what is wrong or if anything is wrong in the first place. But that is the very reason you should be comfortable visiting a specialist. They'll be able to give you the answers you need.
With that being said, we know that searching and finding a colon doctor isn't hard, but it's all about choosing the right one. So, with our help, we're going to say that your search can stop here. At Katy Stomach Doctor, we have the best colon doctor working, and he's ready to assist you.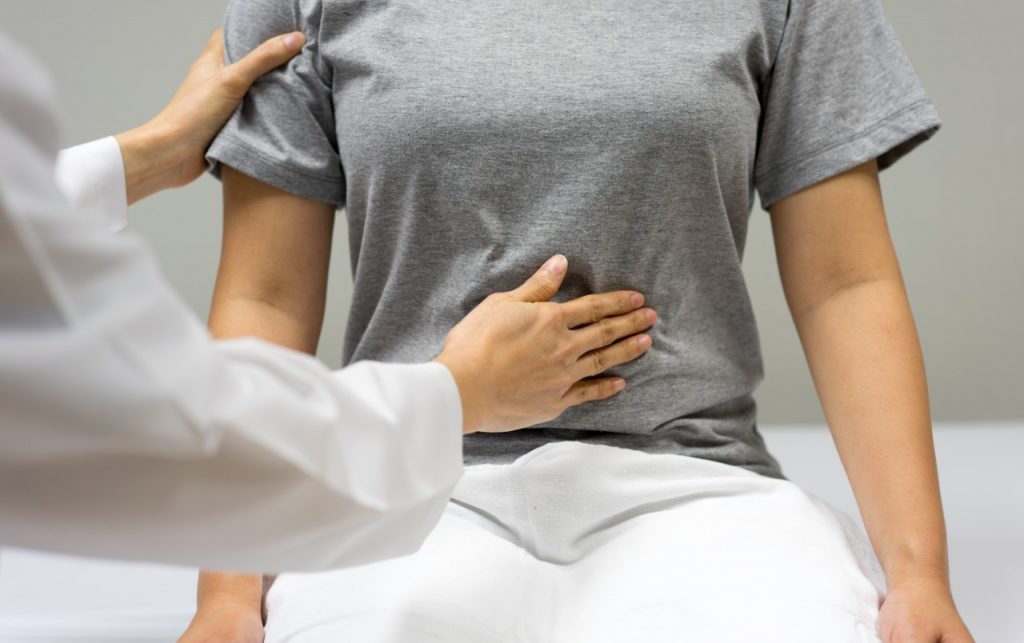 Take the time to read about our clinic and the doctor that will be helping you out. Then when you're ready to visit, just call 281-945-5190 and book an appointment. He'll meet with you and let you know what the next steps are.
Dr. James Maher: Spring TX Colon Doctor
At Katy Stomach Doctor, the doctor who you will be visiting is Dr. James Maher. Dr. Maher is a specialist in gastroenterology, and this means that he specializes in seeing patients with gi tract problems. At the moment, you may not have any problems and just want to see him to ensure that you still don't have any problems. Hes' here to help patients with that as well.
Diagnosing and treating patients with diseases such as digestive disease, inflammatory bowel diseases, and more is what he does. He spent years studying this specialty and has become a leader in his study. So, if you're looking for the best, look to known other than DR. Maher.
We should let you know that he's the owner and founder of the clinic. So, he is putting his heart and work back into the community, and he loves doing that. Past patients praise the fact that he takes their time with them and does a great job at explaining all that's happening. He runs the clinic in the best way, and that is why patients love and trust him.
And, of course, he's knowledgeable in his field, and that always helps. Dr. Maher makes sure to stay up to date with all the newest developments and equipment. This is the only way he's able to provide you with a thorough service. So, know that by choosing him, you're getting the best colon doctor, and he's sure to take care of you.
Know that you know a little more about the doctor; let's talk about the reason you're here.
Speak to the Doctor about Your Colon
When you've been advised to see a colon doctor, it can be for various reasons. One of the most common reasons is to get a colon cancer screening, also known as a colonoscopy. This procedure is used to detect any abnormalities in the colon and rectum. This is a very popular procedure, and it's possible that you may have gotten one before.
If this is why you're visiting a colon doctor, then this is a great step to knowing where you stand. Internal medicine can seem complicated, but the reality is that almost everything is connected to it can be easy to catch things earlier. Let's say that you're coming in for a colonoscopy; let's look at what this might look like.
Dr. Maher will sit with you and ask you basic questions about your past medical question. This is so he has any information that might be important to the procedure. As we mentioned before, if you were advised to visit a colon doctor, he will ask why, but also take the time to contact your past doctor.
Then the procedure will be scheduled, and he'll give you all the steps to ensure that it is successful. During this time, it's important to do all that is recommended. This just makes the procedure much easier on you. After that, he'll let you know if there is a diagnosis, and treatment will be given after that. If nothing is wrong, then you'll be good to go. It's that simple.
Even if you just came in to get some medical advice from another doctor about a previous diagnosis, Dr. Maher can do that for you as well.
We Accept Insurance
Trust that here at Katy Stomach Doctor; you will get the best service. No matter what you came in for, you're sure to get the assistance you came in for. We know you might be a little nervous about seeing a new doctor, but trust us when we say that you're in the right hands.
Now, we know that you might be thinking about the payment for the service you're about to receive. We want you to know that we accept various insurances. Check out the insurance page on our website to find out if we accept your insurance. Or you can give us a call, and we'll let you know if we accept it.


Visit Us at Katy Stomach Doctor
We hope that you got the information you were looking for. Know that Dr. Maher is here and ready to assist you whenever you need it. He has a great team of nurses who are there to make sure that everything is perfect for when you come to visit. And when you visit, they'll make sure that you're comfortable before seeing the doctor.
If you have any questions or need more information, feel free to give us a call. If you were transferred to us from another hospital like Memorial Hermann, let the nurse know when you're scheduling your appointment. See Dr. James Mahe, the Spring TX colon doctor, today.
Facts about Spring, Tx
The city of Spring used to be inhabited by the Orcoquiza Native American.
Visit Old Town Spring.
Over 60,000 residents are living in the city.