By visiting Katy Stomach Doctor, our Spring Texas Gastro Doctor, Dr. James Maher will offer you the best healthcare experience. There are two primary missions that our offices try to achieve during your visit.
First, we want to provide you with the highest quality healthcare services in your community. In doing so, we will earn your trust for treating any stomach-related disease or problem. Additionally, we will stay by your side to ensure you feel safe in our environment.
Secondly, we offer the most comprehensive consultations for your own benefit. Dr. James Maher believes that patient education is just as important as his own education. In other words, he is willing to share his knowledge to help you better understand what you are dealing with.
All in all, we do our best to make you feel comfortable and well-informed about any procedure being done. No one will treat and care for you as much as our Dr. James Maher.
Our Spring Texas Gastro Doctor Is Her For You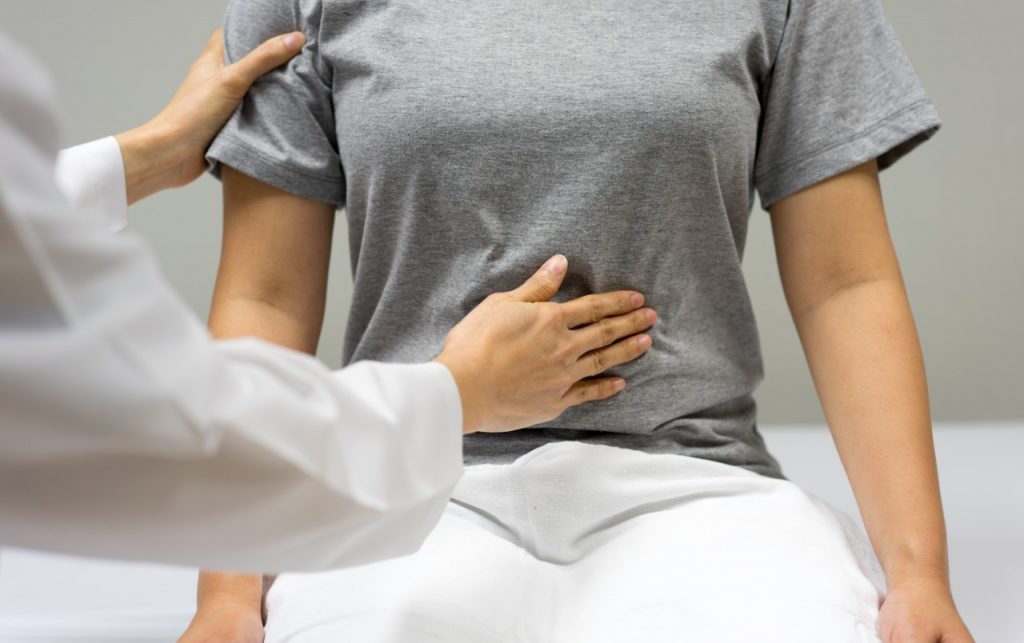 As mentioned, Dr. Maher values both his education and yours. In order to keep his patients well-informed, he participates vigorously in expanding his medical education and certification.
Dr. James Maher first attended the University of Michigan but soon moved to a warmer climate. He transferred to the Medical College of Virginia, where he graduated in an accelerated program. To finish his residency in Internal Medicine, he decided to move back to California, where he had gone to school before.
After completing his residency at the University of California, Irvine, he went to complete two different fellowships. The first one, Fellowship in Hepatology he got from the University of Southern California. Then, he achieved a two-year Fellowship in Gastroenterology at the University of California, Irvine.
Services at Katy Stomach Doctor
As you can see, there is no one more qualified to care for your health. Therefore, whenever you experience abdominal pain, visit Katy Stomach Doctor. We are more than glad to help you and everyone in our community.
If you are located in Katy, TX, give us a visit soon. Dr. James Maher is the best Spring Texas Gastro Doctor around! Stay healthy and benefit from our many healthcare services. No one compares to the treatment and attention we give you!
Upper GI Endoscopy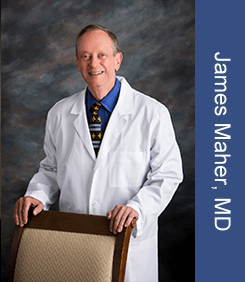 When looking to perform an Upper GI Endoscopy, you require the most trusted professional. After seeing the educational background and mission of Dr. Maher, have peace of mind knowing you are in good hands.
An Upper GI Endoscopy Treatment (EGD) is a procedure that investigates, diagnoses, and treats any condition affecting your upper digestive tract. We recommend this procedure to anyone who experiences the following symptoms:
Chest or abdominal pain
Nausea
Vomiting
Heartburn
Bleeding
Swallowing problems
Inflammation
However, before we can perform this procedure, there are some things that you have to do to prepare. First, we will ask that you fast for eight hours before the procedure. Secondly, you must inform us if you are pregnant or if you are allergic to specific medications. Lastly, we will ask that you bring a designated driver to take you home after the procedure.
Helicobacter Pylori
If you are experiencing stomach pain, there are several reasons why that could be. One of them is the bacteria, Helicobacter pylori, that comes to infect your stomach. Typically, this infection occurs during childhood and may be present in more than half the world.
However, some people never get sick from H. Pylori. On the other hand, if you experience signs of peptic ulcer, come to our medical center and get tested. Dr. Maher has several years of experience treating patients with H. Pylori.
While it is unknown how H. Pylori infects people, many believe bacteria passes from one person to another. This can happen through saliva, vomit, or fecal matter. Also, these bacteria may spread through contaminated food or water.
Although most people will never experience symptoms from H.Pylori, those who do may experience:
Burning pain in your stomach
Worsened abdominal pain when on an empty stomach
Nausea
Loss of appetite
Frequent burping
Bloating
Unintentional weight loss
If you believe in having been infected by H. pylori, make sure to consult with Dr. Maher. If you experience severe abdominal pain, difficulty swallowing, bloody stools, or black vomit, seek immediate medical attention. When not treated, you are risking ulcers, inflammation of the stomach lining, and stomach cancer.
GERD


Whenever your stomach acid returns into the esophagus, you may have Gastroesophageal Reflux Disease (GERD). While it is common for people to experience this acid reflux, it becomes a problem if it happens often. However, with some lifestyle changes and medications, we can help manage the discomfort GERD brings. Some people may need stronger medicine or even surgery.
Some of the complications that GERD can bring include narrowing the esophagus or cause upper gi bleeding. Also, it may produce esophageal ulcer or precancerous changes to the throat.
To help overcome this problem, we can perform several diagnoses or offer you treatments. Dr. Maher may check for complications by recommending an upper endoscopy or esophageal manometry. He may also suggest an ambulatory acid probe test or an x-ray of your top digestive system.
As for treatments, we will suggest antacid to help neutralize stomach acid or other medications that reduce or block acid production. While medication can control your GERD, we do offer surgery. If you want to avoid long-term medications, you can decide on this option.
Visit Dr. James Maher at Katy Stomach Doctor
When looking for a medical center that provides the most effective consultations, come to Katy Stomach Doctor. Dr. Maher will ensure that you feel safe and well-informed during any healthcare service or treatment options. To learn more, visit our website or call us at 281-945-5190.
Regardless of the stomach-related problems you experience, know that we have the knowledge needed to carry out any procedure. The best Spring Texas Gastro Doctor around is, without doubt, Dr. James Maher!
Spring Texas Fun Facts
Spring was voted by CNN's Money Magazine as one of the least expensive places to live in the US.
According to people, Bonnie and Clyde visited Spring, TX, in the 1930s.
Throughout the year, Spring TX hosts family-friendly events and festivals
To learn more, click here!