Visit the Katy Stomach Doctor to meet with Dr. Maher, our Sealy TX colonoscopy doctor. Speaking with your doctor before scheduling your colonoscopy is important. They will let you know if it is time to do so or not. If you are having certain symptoms like abdominal pain, getting a colonoscopy is a great way to see what the problem might be.
Once you have gotten the go-ahead to get your colonoscopy, you can visit us at the Katy Stomach Doctor. We are a clinic founded by Dr. James Maher, who specializes in all things gastroenterology. With that being said, there are different services that you can take advantage of with us.
Our team is all about making sure that our clients are in the best shape in terms of their Gi and digestive tract. So, if this is something that has been a problem for you or you are experiencing any symptoms, give us a call.
To make an appointment with our Sealy TX colonoscopy doctor, Dr. Maher, please contact us at 281-945-5190.
Meet Dr. James Maher
At the Katy Stomach Doctor, Dr. James Maher is our Sealy TX colonoscopy doctor. We are privileged to have him here with us because he brings years of research and experience to the table. This is the kind of experience that you would want your doctor to have, and he has it.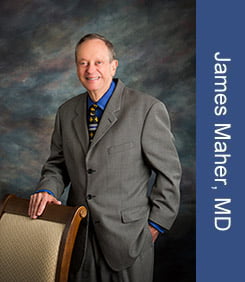 For more than 20 years now, Dr. James Maher has been proving that he is one of the best gastroenterologists in the city. He works hard to maintain great communication with his patients. In addition to that, he shows that he has the skills to provide excellent service. This is what patients look for when they come in and meet with him, and that is what they get.
The Journey
To become the amazing gastroenterologist that he has become has been quite the journey. His journey in studying internal medicine started when he attended the University of Michigan. Once he was done there, he attended the Medical College of Virginia. Soon after that, he completed his internal medicine residency at the University of California-Irvine.
For the next couple of years, he was researching and becoming better in his craft. With that being said, he completed a Fellowship in Hepatology at the University of Southern California for one year. Then he moved on to complete a two-year Fellowship in Gastroenterology at the University of California-Irvine. The last step to achieving this journey was becoming a board-certified gastroenterologist. Gratefully he took the examination and passed to become one.
With all of this experience and learning, he has become a great doctor. To keep up with all the new technology and medical developments, he takes the time to keep researching. In addition to that completes his board recertification to make sure that he's on top of it.
So, you can trust Dr. Maher to provide all his clients with the best medical advice and service.
Schedule your next Colonoscopy Appointment

When you schedule an appointment with a Sealy TX colonoscopy doctor, there is mainly one reason for it. It is time for your colonoscopy. This is a procedure that is not done yearly or bi-yearly. To get this procedure, you must consult your doctor, and they will let you know if it is time. For the most part, a colonoscopy is about every ten years. But if there is any concern of symptoms, the procedure might be done more frequently.
The main reason for getting a colonoscopy is so that the Sealy TX colonoscopy doctor can check if there are any abnormalities in the colon or the rectum. The procedure is a very simple one and can be done in half an hour or an hour. If this is your first time, let us give you a quick rundown of what the procedure will be like.
A small flexible tube is inserted in the rectum and at the bottom of this is a small camera that will be used to examine what is happening on the inside. During this time, the Sealey TX colonoscopy doctor will be looking for any abnormalities. If something is found, you don't need to worry about coming back for another procedure. The doctor will use that time to take any samples required, and this is called a biopsy.
This biopsy sample will be taken to the lab to be examined, and the doctor will get back to you with your results. If the doctor sees no abnormalities and you have complained of no symptoms, then you're good to go.
Visit the Katy Stomach Doctor
At the Katy Stomach Doctor, we have a great team of nurses that work with Dr. Maher and make sure that everything is running smoothly. They practice the art of great customer service and want all patients at their best.
Typically, for insurance purposes, your regular doctor will need to give a referral for a colonoscopy. Many patients have been referred from one of our affiliate hospitals. These include Memorial Hermann Katy Hospital, Methodist West Houston Hospital, and Memorial Hermann Surgery Center Katy. If this is the case for you, just call and let us know where you're referred from.
If you just happened to be searching for a Sealy TX colonoscopy doctor and landed on the Katy Stomach Doctor, you've made the right choice. Our team is ready to assist you. If you have any kind of symptoms, such as unusual abdominal pain, you can consult your doctor first to be referred. Or you can come straight to us, and Dr. Maher will run some tests to see what is going on.


We serve patients all across the Katy area, and that includes Sealy. So, visit us at Katy Stomach Doctor today.
Sealy TX colonoscopy doctor
Now, its's time to make that appointment. All you have to do is call our office and say that you want to schedule a colonoscopy with Dr. Maher. So, call today and get your colonoscopy with our Sealy TX colonoscopy doctor.
Facts about Sealy Tx
Sealy is located in Austin county
The Sealy matrress was created in this town
Visit the Haynes-Feclman home
Learn more about Sealy by visiting the cities website