Are you looking for a Katy TX GI Surgeon Near Me? If so, look no further than Katy Stomach Doctor. Our professional team has years of experience helping patients find the relief they need from gastrointestinal conditions.
Our team is led by the knowledge of Dr. James Maher. He takes every opportunity to share his knowledge practice methods with our staff, ensuring quality care for our patients.
Katy Stomach Doctor is located in Katy, TX, near I-10, and the Memorial Herman Hospital complex. Dr. Maher is affiliated with several area hospitals.
If you have been experiencing symptoms like inflammation, abdominal pain, or acid reflux, it might be time to consider scheduling an appointment with Dr. Maher at Katy Stomach Doctor.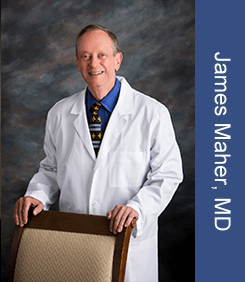 Meet Dr. Maher
Dr. James Maher is a former student at the University of Michigan and received his degree from the Medical College of Virginia. Following graduation, he completed two fellowships and one residency, all of which were related to internal medicine or gastroenterology.
Dr. Maher has performed hundreds of operations and procedures for patients with varying gastrointestinal issues. Additionally, he continues to help patients achieve relief from their symptoms every day.
From his many years of experience, Dr. Maher has earned a position of trust among his patients. Early on, he committed to educating his patients about their condition and all possible treatment options.
The care and attention he gives each patient has made him one of the best gastroenterologists in Katy, TX.
Evaluation
If you are currently experiencing persistent symptoms like inflammation, acid reflux, abdominal pain, or nausea, it might be the right time to contact Dr. Maher at Katy Stomach Doctor.
The Katy Stomach Doctor offers various convenient medical evaluations for a variety of symptoms related to gastrointestinal conditions. For instance, if you are dealing with abdominal pain, acid reflux, or liver disease, Dr. Maher can evaluate and diagnose your condition.
No matter what symptoms you are dealing with or how severe they are, if they persist, it is essential to make an appointment with a specialist. Furthermore, a board-certified gastroenterologist can accurately diagnose the problem and get you on the road to treatment.
Diagnosis
A doctor or specialist can make an educated guess as to the root cause of your symptoms. However, to pinpoint the reason, they might make a recommendation that you schedule a procedure.
For example, if you experience Upper Digestive Tract issues, like acid reflux or trouble swallowing, your doctor might recommend an Upper Endoscopy procedure.
During an Endoscopy, a tiny camera is inserted into the patient's mouth and down the throat. This allows the doctor to see what the Esophagus looks like.
In addition, a biopsy can be performed if your doctor feels there is a deeper cause of your condition. Similarly, a Colonoscopy is a procedure that doctors perform on patients who are experiencing Lower Digestive issues.
Both procedures take thirty minutes, depending on what the doctor finds and the patient's condition. After a Colonoscopy or Endoscopy, you will want to have a family member or friend drive you home.
This is because the anesthesia you were given for the procedure will take about twenty-four hours to metabolize. As a result, it can cause side effects like drowsiness, dizziness, and slowed reflexes.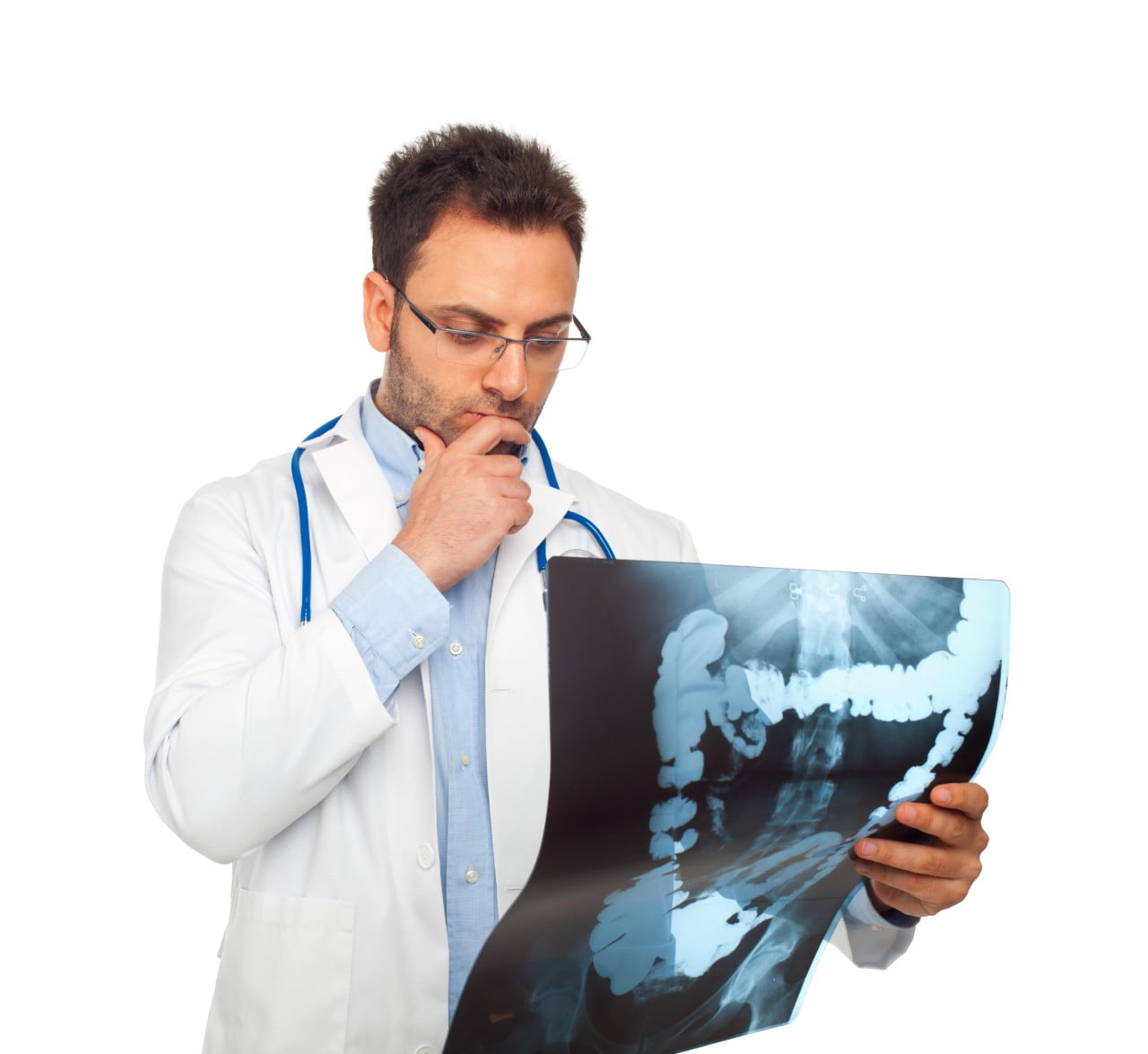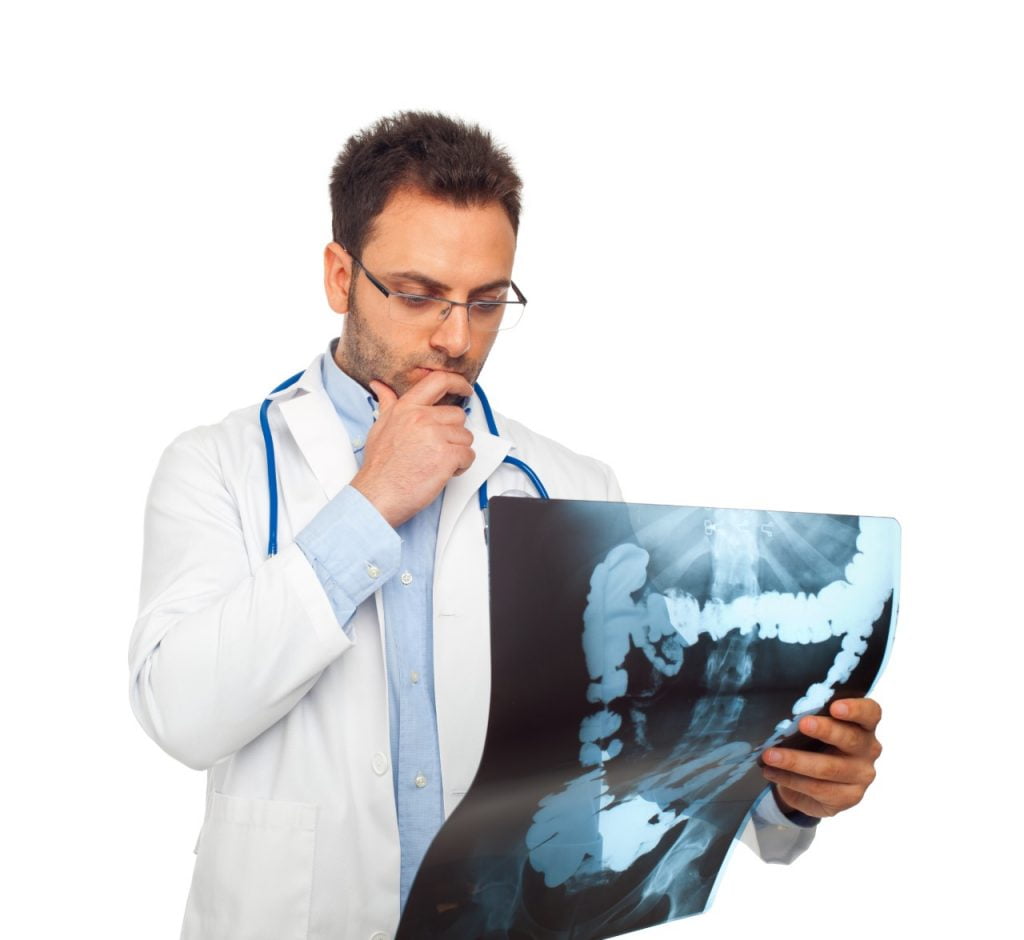 Treatment
At Katy Stomach Doctor, our mission is to see all of our patients find relief from symptoms related to their medical condition. We also seek to help patients manage symptoms and find a treatment plan that fits their needs.
After you have received a diagnosis, you might be wondering how you cope with it. The next step is to talk with your doctor about all of your treatment options.
This is where Katy Stomach Doctor takes the lead over other Gastroenterology clinics. Dr. Maher takes the time to discuss all treatment options with his patients as well as help them understand their condition.
The type of treatment plan you choose depends on your needs. For instance, if over-the-count medications haven't worked, your doctor might give you a prescription medication.
In many instances, a lifestyle change is enough to decrease the symptoms one is experiencing. Many doctors will recommend specific changes in diet, exercise, or other areas of daily life.
We Accept Insurance
At Katy Stomach Doctor, we recognize that some medical procedures can be difficult to afford. As a result, many patients will put of scheduling an appointment.
Above all, it is essential to realize that doing so can lead to major, or even life-endangering, medical problems. The good news is that Katy Stomach Doctor accepts most major insurance plans. Cigna, United Health Care, and Ambetter are just a few of these.
Our professional team is here to make sure affordability does not factor into your decision to make an appointment. We also accept payment through cash, check, debit, and most major credit cards.
If you are uncertain whether your health benefits include a visit to our clinic, you can give your insurance provider a call. They will help clarify your questions!

Katy TX GI Surgeon Near Me
The team of professionals at Katy Stomach Doctor will exceed your expectations with regards to quality patient care. Dr. Maher and his team are committed to helping each patient live their best life by managing symptoms.
Furthermore, after a visit to our clinic, you will have great confidence in the expertise of Dr. Maher. His knowledge is at work for you!
We take the time to educate each patient about their condition and how to best manage it. The value of managing your condition day-to-day can make all the difference in your ability to live a regular life.
If you would like more information about Dr. Maher, our services, or location, visit our website! You can also speak with one of our professional staff members by calling 281-945-5190.
For the best Katy TX GI Surgeon Near Me, contact Katy Stomach Doctor today!
Katy, TX Fun Facts:
Heritage Park is one of ten beautiful parks in Katy.
Although a hurricane destroyed much of Katy in 1900, many of the historical buildings remain standing.
Katy was once the rice capital of the world.
The City of Katy is located thirty miles outside of Houston.
For more information about Katy, TX, visit the city's website!