Our mission at Katy Stomach Doctor, a Katy TX gastrology doctor office, is to provide the highest quality and most effective healthcare to our community. We offer comprehensive consultations and care for all of our patients. Seeking to find treatment for your stomach and gastric issues is our goal. Our team of receptionists, nurses, and our Dr, Dr.Maher, will provide you with high-quality care always.
Last, there's no need to suffer from your symptoms; Katy Tx gastrology doctor can help you.
Our staff is friendly, eager, and ready for you to help.

What Dr should I see for digestive issues?
Dr.Maher is a top board-certified gastrologist in Katy, TX. Dr.Maher attended the University of Michigan. Upon graduating, he went on to attend medical school in Virginia, graduating in the accelerated program. He followed both up with an internal medicine residency in UC-Irvine, and then another one-year fellowship in hepatology at the University of California. Finally, he completed a two-year fellowship in gastroenterology at the University of California-Irvine.
Second, to stay up-to-date in all aspects of his practice, he actively participates in new and continued medical education. He is interested in colon cancer, inflammatory bowel disease, biliary tract, and endoscopy. His continued education allows him to always provide the absolute best care to you and the rest of the patients he sees.
Next, Dr.Maher and all of his staff believe in quality patient care. Furthermore, they believe that open communication with his patients is important. Including them, in the knowledge and research, he knows himself is important in patient care.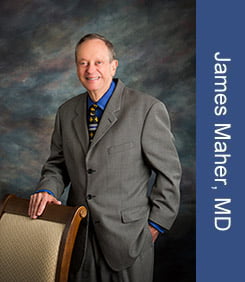 Including patients allows them to receive the highest quality care possible. Moreover, it eliminates fear and confusion about any procedure and treatment that goes on.
Next, Dr. Maher is continually furthering his education, continuing his board recertification, and educating himself on new and improved techniques on a daily basis. You can be sure that Dr.Maher is the best option for all of your gastric needs. He is very educated and treats his patients like he would want his own family to be treated.
Last, we expect that you want the best care possible, and Dr.Maher and his team are the people to do that. We treat our patients with care, and if you want the best care in Katy, TX, we are the place for you. Don't wait until your problems get too serious, call us today!
Gastrologist: Definition, conditions, and procedures
Some sensitive medical concerns – like those involving your gastrointestinal tract – may need more specific care than your primary care doctor typically provides.
Gastroenterology is a branch of medicine that is focused on the digestive system and its disorders. The digestive system includes the GI tract, mouth, anus, and stomach. A gastrologist is a doctor that specializes in treating these conditions and diseases. They must complete a fellowship of 2-3 years to gain experience following medical school.
Furthermore, the training they complete is extremely specialized and includes a variety of lessons and teaching practices that gastrologists include in their practices.
The conditions a gastrologist treats are wide. Dr.Maher treats conditions like GERD, Chrons disease, EGD, hemorrhoids, and irritable bowel disease. Furthermore, encourage you that if you're experiencing any of the above symptoms or any additional intestinal issues, you give our office a call.
Additionally, one of the major indicators that you may need to see a Gastrologist is if you are experiencing any stomach or intestinal discomfort. This can be one of the first signs that you need to schedule an appointment right away. GI issues are annoying, but they can also be fatal if not treated in a timely fashion. It is always better to be safe than sorry when it comes to your health.
Should I see a gastrologist?
You may need to see a gastrologist if you experience or notice any swelling or hardness in your abdomen. Often confused with bloating, abdominal swelling is overlooked and not taken seriously. There is a difference between bloating and swelling. If your stomach appears bloated but is hard to the touch, that is not normal, and you should schedule an appointment immediately.
Moreover, if you experience any discomfort after eating meals, that could be an indication of IBS, a common, discomforting issue. Usually, it is not severe, but again for most individuals, it is annoying or discomforting to live with.
Finally, you might need to see a Gastrologist if you experience persistent burning in your stomach or acid reflux. These are both indicators of ulcers, which can become a serious issue if not treated early on.
Don't live uncomfortably with your symptoms. There is a way to help! When seeing Dr.Maher, you can expect the best service and treatment plan possible for you or your family member.
Katy TX gastrology doctor

All in all, Dr.Maher and the team are ready to help you achieve the best medical help around. You don't need to sit around and suffer from your symptoms any longer. Give us a call at (281) 945-5190. Our friendly representatives can help you schedule an appointment over the phone.
Finally, our specialists will verify any procedures you might need done. There is no need for you to worry. We have it handled here. Give us a call today, Katy TX gastrology doctor Maher is here to help.
Fun Facts about Katy, TX:
People can take a walking or driving tour of more than a dozen historic homes and buildings downtown.
Katy, TX was initially named after Cane Island, after the stream that flows through it.
Katy has several museums that honor the city's history, heritage, and the country's veterans.
This area has ten parks, including Heritage Park, best known for its restored buildings.
To learn more about Katy Tx, visit our official website.