Katy TX gastrologist specialist Dr. James Maher, M.D. is the solution to your gastric problems. If you are experiencing abdominal pain or digestive system issues you may need to see a gastroenterology specialist.
Living with these problems untreated can make you uncomfortable. There's no need to suffer any longer. Katy TX gastrologist specialist Dr. James Maher, M.D. can help.
We provide friendly office staff and representatives to help make your visit a great one!
Do I need a gastroenterologist?
Most patients see a gastroenterologist when they've had long-lasting stomach problems that don't seem to go away with over-the-counter medications. Gastroenterologists see a wide array of gastric issues such as colon cancer screenings, gall stones, pancreatitis, ulcers, and hemorrhoids.
But the services don't stop there, we can treat almost any gastric issue that you have. If over-the-counter medication hasn't been working for you, then we suggest you reach out to our clinic. A gastroenterologist has specialized training from medical school and residency that allows them to provide you the best care possible.
Here at Katy stomach doctor, we provide high-quality service and care to all of our patients we see. Some gastric issues can transform into more serious digestive diseases that can become fatal. Take your health seriously, when you're in pain, reach out. We are here to help you!
About Katy TX gastrologist specialist Dr.James Maher, M.D.
Dr, James Maher, M.D. is a board-certified gastroenterologist in Katy TX. He attended the University of Michigan. He then furthered his education at the Medical College of Virginia, graduating in the fast-paced program. Finally, he completed an Internal Medicine residency at the University of California Irvine, and a two-year fellowship in gastroenterology at the University of California-Irvine.
Also, Dr. Maher is continually furthering his education, continuing his board recertification, and educating himself on new and improved techniques on a daily basis.
Strongly believing in patient education and wanting his patients to experience the best care that they possibly can, Dr.Maher is an excellent choice for you. He is a huge advocate for patient discussion and education as well. Involving the patient in all research and treatment plans is imperative for the best outcomes. This way, each patient he sees receives the highest quality fo care there is.
You can be sure that Dr.Maher is the best option for all of your gastric needs. He is very educated and treats his patients like he would want his own family to be treated.
At Katy Stomach Doctor, we provide numerous payment options for our patients. We accept almost all insurance types. From Blue Cross to Humana and United Healthcare PPO, we have an insurance provider that will assist you with paying for medical costs. Understanding that costs are an issue for most of our patients, we are sure to include options that help you receive the treatment you need.
We welcome cash, card, and checks as payment options at our office.
If you are a new patient we do ask that you print and fill out our new patient forms online and bring them with you to the office on your appointment date. This not only helps us, but ensures that you'll have a much more speedy visit while at our office.
Additionally, any further questions you have can be referred to a representative over the phone. They are more than happy to assist you with and answer any questions you have.
Is surgery necessary for my condition?
Almost any doctor will tell you to include some lifestyle changes and over the counter medication first before recommending surgery. Unless your issue is life-threatening at the current moment, sometimes changing something small within your daily life can make a huge difference.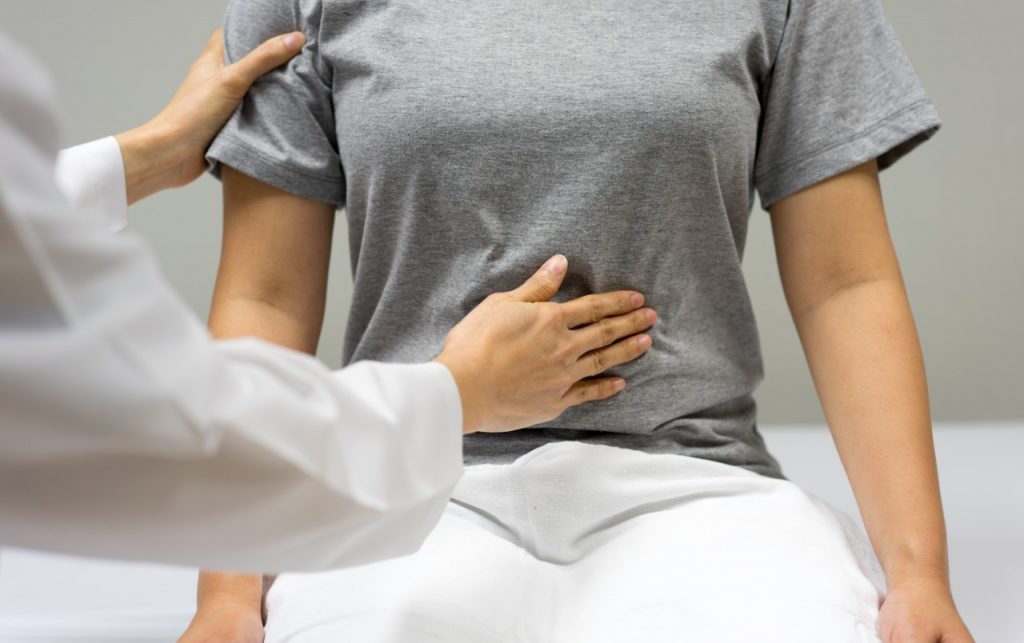 If surgery is needed for your current condition, Dr.Maher will let you know. Furthermore, he explains the procedure to be done and handles all patient education. You can be sure that if surgery is needed, you are well prepared and informed of everything that will go on.
Additionally, there are numerous non-invasive options that Dr.Maher may suggest for your condition; such as a colonoscopy or an EGD. These are both non-invasive procedures that take anywhere from 30 minutes to a couple of hours to complete.
Again, if any procedure is required at all, you will be informed at your appointment. There is no need to worry or question at all. Our Katy TX Gastrologist specialists are here to help accommodate you!
Signs you need to see a Katy TX Gastrologist specialist
One of the major indicators that you may need to see a Gastrologist is if you are experiencing any stomach or intestinal discomfort. This can be one of the first signs that you need to schedule an appointment right away. GI issues are annoying, but they can also be fatal if not treated in a timely fashion. It is always better to be safe than sorry when it comes to your health.
One other sign that you may need to see a Katy TX Gastrologist specialist is if you experience or notice any swelling or hardness in your abdomen. Often confused with bloating, abdominal swelling is overlooked and not taken seriously. There is a difference between bloating and swelling. If your stomach appears bloated but is hard to the touch, that is not normal and you should schedule an appointment immediately.
Moreover, if you experience any discomfort after eating meals, that could be an indication of IBS, a common, discomforting issue. Usually it is not severe, but again for most individuals it is annoying or discomforting to live with.
Next, you might need to see a Gastrologist if you experience persistent burning in your stomach or acid reflux. These are both indicators of ulcers, which can become a serious issue if not treated early on.
Dont live uncomfortably with your symptoms, there is a way to help! When seeing Dr.Maher, you can expect the best service and treatment plan possible for you or your family member.
Finally, call a Katy Tx Gastrologist specialist today at (281) 945-5190 if you are experiencing any uncomfortable symptoms!
Fun Facts about Katy TX
Katy TX is known as a UFO hotspot, with over 13 UFO sightings reported since 1999.
Our own Katy Magnolia Cemetery is known by Texas ghost hunters as a historical haunted site
Second to only Las Vegas, Katy Texas has been named the Drone Capital of the World with 475 drones registered with the Federal Aviation Administration.
As a rice farming community, one of the most fun things for kids as late as the 1980's was to swim in the rice fields.
For more info about Katy TX, please visit our website!