Are you looking for a Katy TX Gastro Surgeon you can trust with your health? If so, contact the Katy Stomach Doctor today! Our staff of caring and compassionate stomach specialists can help you start your journey to better health.
Katy Stomach Doctor is a full-service Gastrointestinal clinic serving the Greater Houston Area. We are located just minutes from downtown Houston and the Texas Medical Center. Our team is led by the knowledge and expertise of Dr. James Maher, who is board-certified in Gastroenterologist and Internal Medicine.
If you have been experiencing persistent digestive problems like trouble swallowing, abdominal pain, or acid reflux, it might be time to consider contacting the experts at Katy Stomach Doctor. Dr. Maher is a Katy TX Gastro Surgeon who can evaluate, diagnose, and treat your digestive health condition!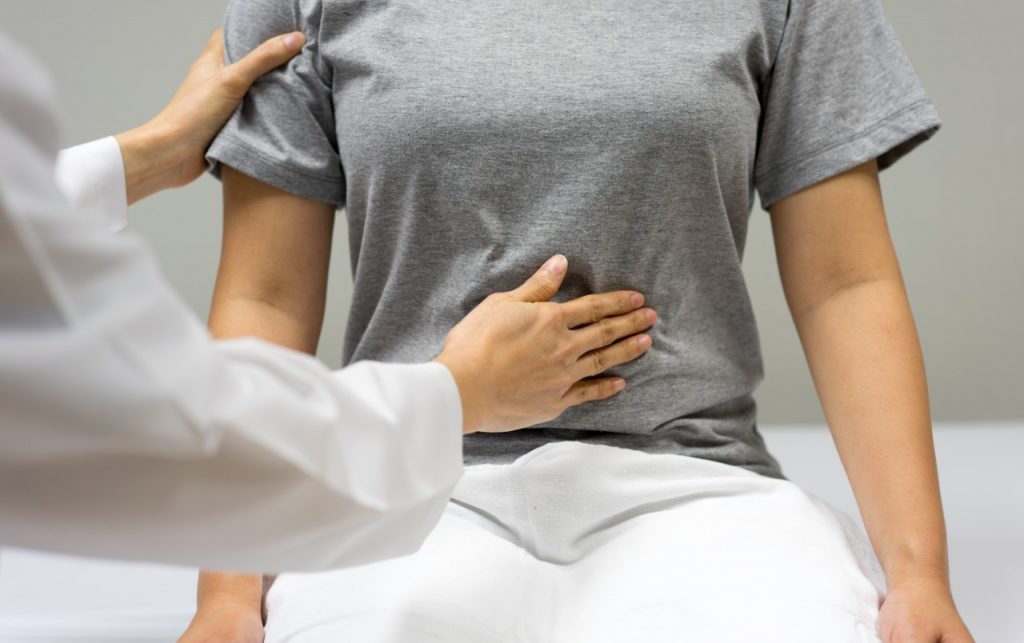 Meet the Katy Stomach Doctor!
Dr. James Maher is a graduate of the accelerated program at the Medical College of Virginia. After receiving his diploma, Dr. Maher went on to complete an Internal Medicine residency and two fellowships at the University of California-Irvine. His years of experience and dedication to helping his patients has earned him a high recommendation in the community.
Dr. Maher's specialty is Gastroenterology and Internal Medicine, with an emphasis on colon cancers, IBD, and an assortment of other digestive health conditions. His primary responsibility, he believes, is to educate his patients about their condition.
The level of compassion Dr. Maher shows his patients is one-of-a-kind. If you have been experiencing painful symptoms related to your digestive health, call the Katy Stomach Doctor.
Ignoring these warning signs could lead to costly health consequences. Call the Katy Stomach Doctor today to schedule an appointment. You can also request an appointment online by visiting our website.
Evaluation
Many digestive symptoms could be considered normal when exhibited once in a while, alongside daily activities like eating or exercising. However, when those symptoms persist or worsen, it might be time to contact a Katy TX Gastro Surgeon.
Ignoring the symptoms of a potentially life-threatening condition could have severe consequences for your health. The professionals at Katy Stomach Doctor offer medical evaluations for a variety of gastrointestinal disorders. Furthermore, Dr.Maher can evaluate conditions like acid reflux, liver disease, and inflammation.
Diagnose
A Katy TX Gastro Surgeon will be able to make an educated guess about what condition you are suffering from. However, without knowing the root cause, it will likely continue. As a result, your doctor might suggest that you undergo an additional procedure that will help him pinpoint the root of the problem.
For example, if you are experiencing Upper Digestive Tract problems like trouble swallowing, or persistent acid reflux, your doctor might recommend an Endoscopy. This procedure involves a doctor inserting a tiny camera (Endoscope) into his patient's mouth and down their throat.
The Endoscope gives him a clear view of the throat so he can assess whether there is tissue damage, decay, or weakening. Because this is considered a serious issue, he might also perform a biopsy.
Following the procedure, you should have a family member or friend drive you home. This is because you will likely experience side effects like drowsiness, dizziness, and slow reflexes from the anesthesia used during the procedure.
It is ideal to avoid operating machinery or a motor vehicle while you are experiencing these side effects. Take to your doctor about any other side effects you might feel after the procedure.'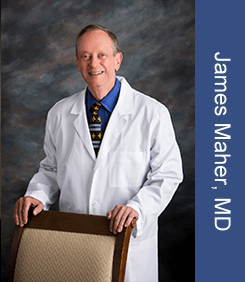 Treatment
Once you have received a diagnosis for your condition, you might find yourself wondering what the next step will be. At Katy Stomach Doctor, our mission is to help you understand, manage, and treat your condition so that you can get back to enjoying life.
The type of treatment plan your Katy TX Gastro Surgeon recommends will be based on how frequently you experience symptoms and how severe they are. In addition, you will find that Dr. Maher takes the time to educate his patients about managing and treating their symptoms.
Many doctors will suggest lifestyle changes as a major part of your treatment plan. For example, a change in diet or the amount of time you spend exercising each week can make all the difference in how severe your symptoms are. In the meantime, your doctor might also prescribe a medication that can help with symptoms until they begin to come under control.
We Accept Insurance!
The staff and medical team at the Katy Stomach Doctor clinic work had to make sure every patient can schedule an appointment with their Katy TX Gastro Surgeon. We understand that many people will put off coming into the clinic because of financial difficulties.
However, ignoring the symptoms, you are experiencing can put you in harm's way. Katy Stomach Doctor accepts most major insurance plans, including Cigna, Ambetter, BCBS, and United Healthcare.
If you are unsure whether your insurance company will cover a visit to your Katy TX Gastro Surgeon at Katy Stomach Doctor, give us a call. We will help you find answers to your insurance questions.

Katy TX Gastro Surgeon
The team of medical professionals at Katy Stomach Doctor will exceed your expectations when it comes to our compassionate care. We treat every patient with the dignity and respect they deserve.
In addition, after a trip to Katy Stomach Doctor, you will feel more confident than ever about managing your condition. After all, you have the expertise and knowledge of Dr. Maher working for you. He is dedicated to helping all patients manage their condition and enjoy life.
For more information about our services and location, or to request an appointment online, visit our website. You can also speak with a friendly patient advocate by calling 281-945-5190.
Dr. Maher at Katy Stomach Doctor is a Katy TX Gastro Surgeon you can trust to help you get on the road to recovery!
Katy, TX Fun Facts:
Katy was formerly known as Cane Island.
This city receives its name from the K-T Railroad.
Every year events are hosted at the Heritage Park in Old Katy.
Katy was once the largest producer of rice in the world.
For more information about Katy, TX, visit the city's website!