Are you looking for a Katy, TX gastro clinic? If so, give Katy Stomach Doctor a call. We are a full-service clinic with specialists who can evaluate, diagnose, and treat your medical condition.
Our team is led by the knowledge of Dr. James Maher, a board-certified Internal Medicine specialist, and Gastroenterologist. Dr. Maher tirelessly shares his expertise with our team of professionals.
Katy Stomach Doctor is conveniently located in Katy, TX, near I-10, and the Memorial Herman Hospital complex. If you have been experiencing persistent symptoms like inflammation, nausea, abdominal pain, and acid reflux, give the experts at Katy Stomach Doctor a call.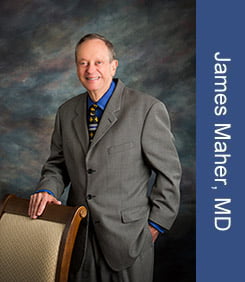 Meet Doctor Maher
Dr. James Maher is a former attendee of the University of Michigan. He graduated from the Medical College of Virginia through the accelerated program.
Dr. Maher has performed thousands of operations and procedures for patients with gastrointestinal conditions. Every day he helps patients learn how to manage their symptoms and live a healthy life.
After receiving his medical degree, Dr. Maher completed an internal medicine residency at the University of California-Irvine. At this same university, he completed two fellowships, in Hepatology and Gastroenterology.
Dr. Maher's many years of experience has placed him in a position of trust among his patients. Furthermore, his commitment to educating patients about their condition and treatment options makes him favored in the community of gastroenterology.
Evaluation
At the Katy Stomach Doctor, we offer a variety of evaluations, treatment options, and diagnosis procedures related to gastrointestinal conditions. If you are experiencing regular symptoms like abdominal pain, acid reflux, or inflammation, it might be time to contact our clinic.
No matter what your symptoms are or the pain level you are dealing with, if they persist or worsen it is vital to schedule an appointment with a specialist. Furthermore, a gastroenterologist can evaluate, diagnose, and suggest treatment for your symptoms.
Doctors can typically make an educated guess regarding the cause of your symptoms. However, in order to pinpoint the root cause, they might recommend you undergo a procedure.
Ignoring your symptoms is not worth the risk to your overall health. The professional team at Katy Stomach Doctor can perform evaluations of medical conditions like liver disease and acid reflux.
We understand how persistent and painful symptoms can be debilitating in your daily life. As a result, we work hard to ensure your condition is diagnosed. Additionally, we give you the tools to manage symptoms and prevent the worsening of your condition.
Diagnosis
In order to ensure an accurate diagnosis, a doctor will sometimes recommend a specific procedure. Not only do most procedures reveal the root cause of your symptoms, but they can help your doctor create a more effective treatment plan.
For example, if you are experiencing lower digestive tract issues, your doctor might order a Colonoscopy. This type of procedure will reveal certain aspects of your condition. In addition, a tissue sample can be taken if your doctor feels there is a deeper cause to your condition.
Similarly, an Endoscopy is a procedure typically performed for upper digestive tract problems. For instance, a patient is having trouble swallowing their doctor might use an Endoscope (tiny camera). This allows them to explore their patient's esophagus and determine the issue.
Both of these procedures take about thirty minutes. However, it is dependent on the patient's condition and what their doctors finds.
After a Colonoscopy or Endoscopy, you will want a family member or friend to drive you home. This is because the anesthesia used in your procedure will stay in your system for about a day.
Additionally, it can continue to cause side effects like drowsiness, dizziness, and slow reflexes. It is best to avoid operating a motor vehicle until you have recuperated.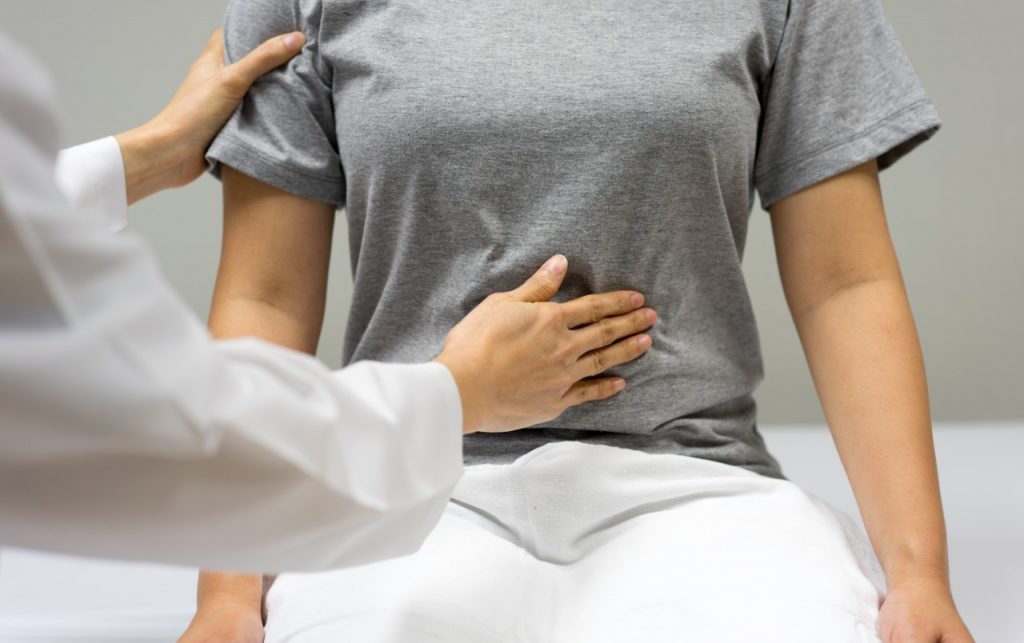 Treatment
After you have received a diagnosis for your condition, you might be wondering what the next step is. At Katy Stomach Doctor, our goal is to help every patient manage their symptoms and find a treatment right for them.
As a result, we offer several treatment plans to our patients. Whether that means giving you a prescription medication or advocating a change in diet, exercise, or daily lifestyle, we are here to help you through it.
We Accept Insurance
At Katy Stomach Doctor, we recognize that many patients avoid scheduling an appointment due to financial difficulties. It is important to know that ignoring your persistent symptoms can lead to life-endagering health problems.
The good news is that we accept most major insurance plans! Our professional team is here to make sure affordability is not an issue when it comes to your health.
We accept insurance from companies like Humana, Aetna, Cigna, and United Health Care. Additionally, other acceptable payment forms are cash, check, and most major credit cards. Give us a call to schedule your appointment today.
If you are unsure whether your benefits package includes a visit to our clinic, give your insurance provider a call. They can help clarify any questions you have regarding coverage.

Katy TX Gastro Clinic
The specialists at Katy Stomach Doctor will exceed your expectations when it comes to quality patient care. Dr. Maher and his team are committed to going the extra mile for you.
Furthermore, after you have made a visit to our clinic, you will have the confidence to manage your symptoms. Dr. Maher's knowledge and experience are at work for you.
At Katy Stomach Doctor, our staff takes the time to educate you about your condition. We also make sure you understand the necessity of managing it day-to-day and how this can be done.
If you would like more information about our services, location, or Dr. Maher, visit our website. You can speak to a caring patient support advocate by calling 281-945-5190.
If you are looking for the best Katy TX Gastro Clinic around, give Katy Stomach Doctor a call.
Katy, TX Fun Facts:
Every year thousands of geese and wild birds fly through Katy on the migratory path.
Katy is named for the K-T Railroad.
Katy was once the largest producer of rice in the world.
This city is located only thirty minutes from Houston.
For more information about Katy, TX visit the city's website!