Are you looking for a board-certified Katy TX Endoscopy Doctor? If so, consider contacting the Katy Stomach Doctor.
We have a caring and friendly team of doctors and nurses who are specialists in various gastroenterology issues. Our office is led by the expertise of Dr. James Maher, who tirelessly shares his knowledge with staff.

When you come to Katy Stomach Doctor for your endoscopy procedure, we guarantee you will be happy with the level of care we provide to our patients.
Meet the Katy Stomach Doctor
Dr. James Maher is a long time practitioner of internal medicine and gastroenterology. He received education from the University of Michigan and the Medical College of Virginia. Dr. Maher graduated as part of the accelerated program, proving his ability in the medical field.
Following graduation, Dr. Maher completed an internal medicine residency at the University of California-Irvine. This was followed by two back-to-back fellowships, one in Hepatology and one in Gastroenterology.
Once he became a Board Certified Gastroenterologist, Dr. Maher continued participating in continued education and re-certification courses. His hard work and dedication to staying up-to-date on the latest medical practices prove that he is the doctor you are looking for.
Dr. Maher's commitment to your health doesn't stop when you've left his office. He believes one of his most important jobs is to educate his patients about their medical concerns and help them understand all treatment options.
Reasons Why You Might Need an Endoscopy
The purpose of an Endoscopy (also called an Esophagogastroduedonoscopy-or EGD) is to investigate and diagnose your symptoms so that they can be adequately treated. This procedure is specifically for diagnosing issues that relate to the upper digestive system.
If you have been experiencing stomach discomfort or symptoms like abdominal pain, difficulty swallowing, or vomiting, it might be time to consider speaking with Dr. James Maher.
Other symptoms that might occur as a sign of an upper digestive tract issue, might be heartburn, bleeding, swallowing problems, and inflammation of the stomach or esophagus. Speaking with a certified professional can help you determine whether an endoscopy procedure might be right for diagnosing the problem.
If you feel concerned about any symptoms, give the Katy Stomach Doctor a call. Our staff of professional nurses and doctors are here to help you schedule an appointment.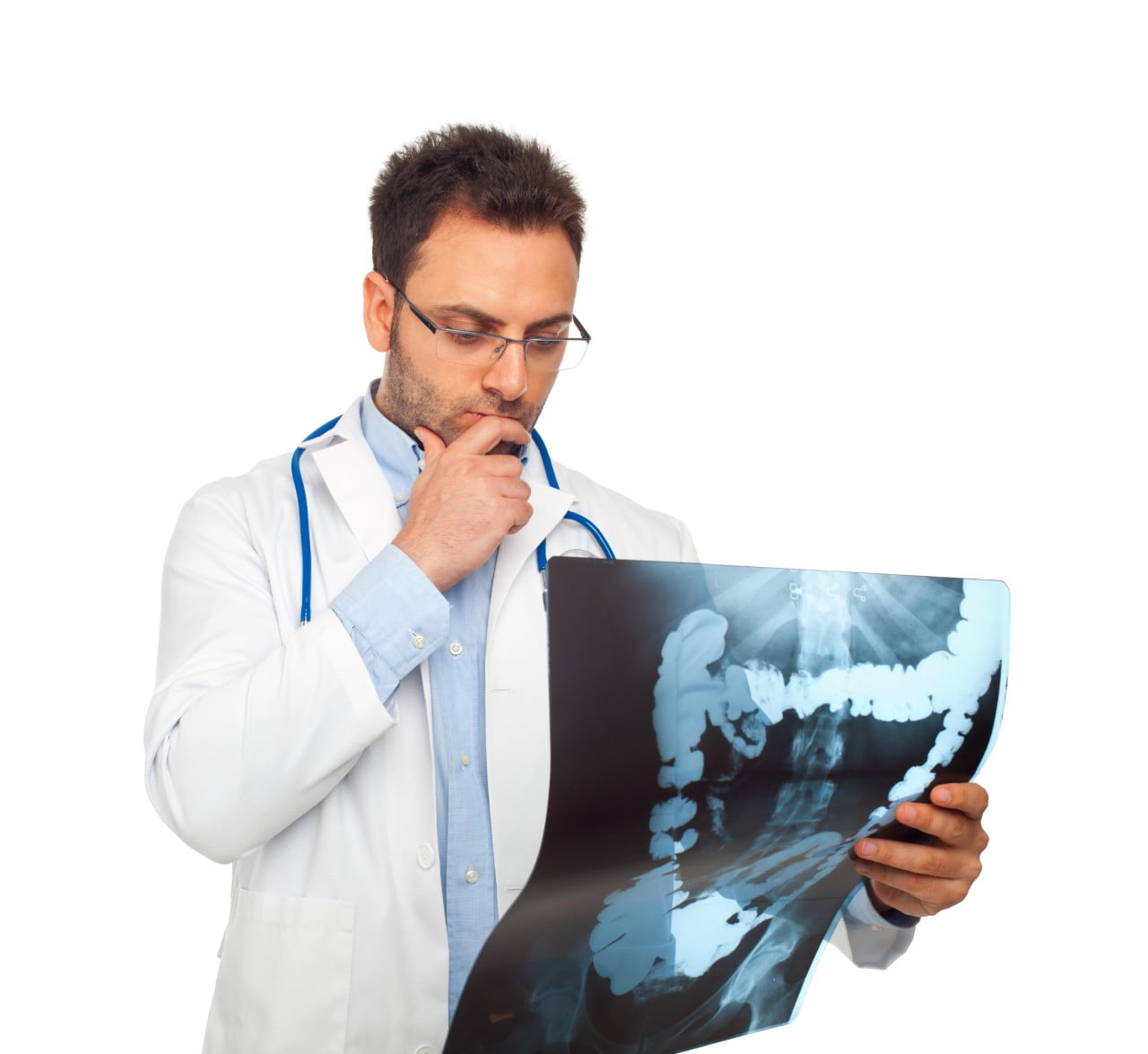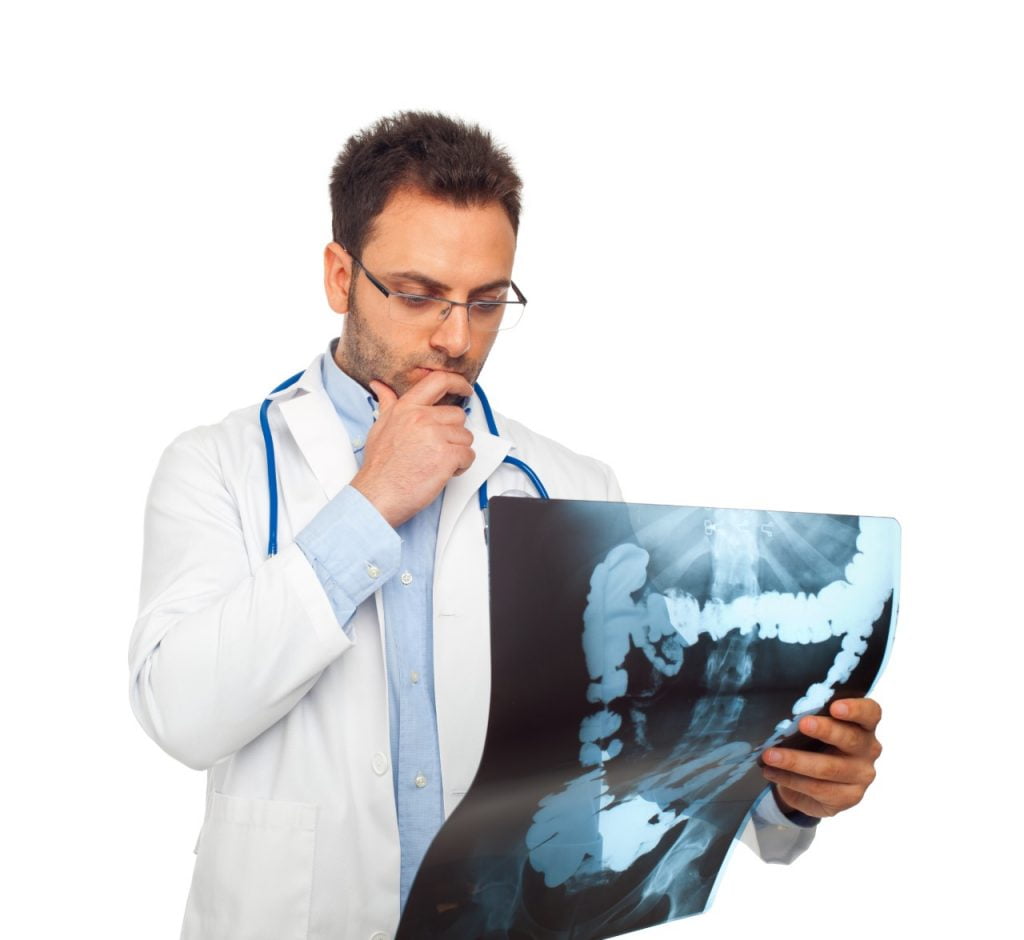 Preparing for Your EGD
Once you have scheduled an appointment and consultation with Dr. Maher, he will give you instructions on preparing for your procedure.
During your consultation, it is crucial to let him know about medical conditions you have if you are pregnant, are allergic to certain medications, or experiences cardiovascular health problems.
Depending on what your doctor feels is necessary, you will likely be asked to fast for the eight hours leading up to your procedure.
Be sure and follow all directions given to you, because not doing so could have severe consequences for your health. It could also affect the outcome of your procedure.
What Happens During an EGD?
When you arrive for your procedure, the first step is sedation. If you are nervous about the endoscopy, let Dr. Maher know. He can recommend relaxation techniques.
After sedation, an Endoscope (a small camera connected to a tube) is inserted into your mouth and gently pushed down your esophagus. The camera transmits a video feed of how your upper digestive tract looks.
In addition, if Dr. Maher feels the issue lies in the tissue, he will use special tools to collect a sample. Depending on what he sees, the entire procedure will take about thirty minutes or less.
After the Procedure
Because you are sedated during the entire procedure, it is highly recommended for you to have a designated driver take you home afterward. The sedative will be in your system for several hours and can cause side effects like drowsiness, slow reflexes, and it can even impair your judgment.
An Endoscopy is a very common procedure, and with Dr. James Maher performing it, you will see you are in capable hands. It is essential to know there are risks associated with this procedure.
These risks are very uncommon, and you can help prevent them by following your doctor's directions regarding preparation and recovery.
Normal side effects of an Endoscopy include bloating, cramping, and a sore throat. If these symptoms do not get better over time, give our office a call, and we will address your concerns.
Interpreting Results
The timeline for receiving results from your endoscopy will vary depending on whether your doctor had to retrieve a tissue sample (biopsy). If no sample was taken, you would likely learn the results very quickly.
However, if Dr. Maher took a sample while performing the endoscopy, it will probably take a few days for the lab to process it.
A biopsy is commonly used to determine whether diseases or medical conditions are part of the issue. Anemia and cancers are a few of the medical problems that can be diagnosed through a biopsy.
Katy TX Endoscopy Doctor
When you come to the Katy Stomach Doctor for an upper endoscopy, we guarantee you will be pleased with how you are treated. Dr. Maher's primary goal is to meet the needs of his patient's health in the most effective way possible.
We understand that having procedures like a colonoscopy or an endoscopy can be nerve-wracking and uncomfortable. However, for the sake of your current and future health, we recommend taking the advice of your doctor seriously. If you are advised to have a procedure done, your doctor has a good reason for suggesting it.
At the Katy Stomach Doctor, we guarantee you will be treated with the utmost respect and care. Every day, our patients receive advice from the best in the field of gastroenterology: Dr. James Maher.
Additionally, if you would like more information about our services at the Katy Stomach Doctor, visit our website. Dr. Maher's office is a full-service gastroenterology clinic located in Katy on Park Row Blvd. You can also speak with one of our caring staff members by calling (281) 945-5190