Are you wondering where there is a Katy TX digestive doctors near me? If so, consider calling the Katy Stomach Doctor. We have a professional team of nurses who sincerely care about our patients.
Our team is led by the expertise of Dr. James Maher, a board-certified gastroenterologist. Dr. Maher tirelessly shares his knowledge and experiences with our entire staff so that we can better serve our patients.
Katy Stomach Doctor is a full-service gastroenterology clinic located in Katy, TX. We perform a multitude of evaluations, diagnosis procedures, and treatments at our clinic.
If you have been experiencing persistent symptoms like inflammation, abdominal pain, or nausea, consider contacting the Katy Stomach Doctor for an evaluation.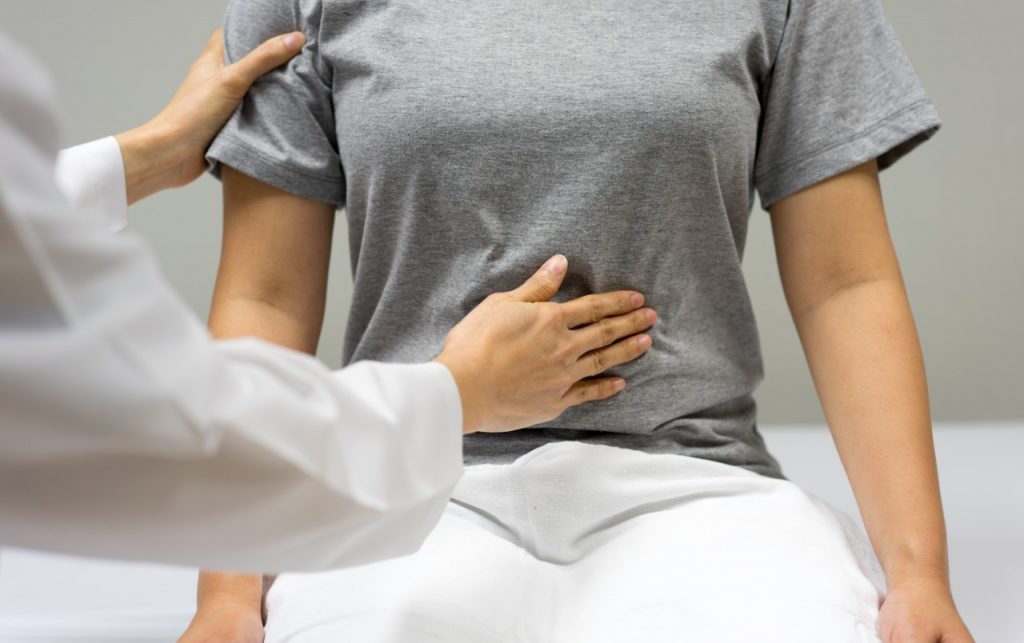 Meet the Katy Stomach Doctor!
Dr. James Maher is board-certified in Internal Medicine and Gastroenterology and has many years of experience working in the medical field. He has performed thousands of procedures and continues to help patients find relief every day.
Dr. Maher attended the University of Michigan and the Medical College of Katy TX digestive doctors near Virginia, where he graduated as part of the accelerated program.
Following graduation, he went on to complete an internal medicine residency at the University of California-Irvine. Afterward, he completed two fellowships at this same university. One in Hepatology and the other in Gastroenterology.
Above all, Dr. Maher is dedicated to helping his patients find the right treatment plan. He believes the most important job he has is to educate his patients about all treatment plans and help them make an informed decision.
Evaluation
At the Katy Stomach Doctor clinic, we offer a variety of medical evaluations related to gastrointestinal and digestive system problems. If you are experiencing symptoms like abdominal pain, acid reflux, heartburn, or inflammation, contact Dr. James Maher, the Katy Stomach Doctor.
It is vital to speak with a gastroenterologist who can evaluate your pain and make a diagnosis or treatment suggestion accordingly. Your doctor might recommend that you schedule a procedure so that he might more accurately pinpoint the issue.
There are times when symptoms, like abdominal pain, are a regular occurrence. However, if the abdominal pain were to continue or worsen, it is crucial to contact a doctor immediately.
The professional team at Katy Stomach Doctor can perform evaluations of medical conditions like liver disease and acid reflux. We understand how persistent symptoms can cause pain and be debilitating to your everyday routine.
Our patients are our top priority, and getting you back to living your best life is important to us.


Diagnosis
Occasionally, a doctor can make an educated guess about what is causing your symptoms. However, to give you a more accurate diagnosis, specific procedures need to be performed. -Not only will a procedure typically reveal the actual cause of your pain, but it will also help your doctor create a more effective treatment plan for you. -For instance, a colonoscopy might be ordered if you are experiencing lower digestive tract pain. It is also an effective method that is used to screen some patients for colon cancer.
If your doctor has ordered a Colonoscopy for you, consider contacting Dr. James Maher with Katy Stomach Doctor.
If you are experiencing upper digestive tract issues, like trouble swallowing, inflammation of the esophagus, or acid reflux, then your doctor might instead suggest you undergo an Endoscopy.
During this procedure, an Endoscope (tiny camera at the end of a tube) is inserted into your mouth and down your esophagus. The video feed, which transmits from the camera to tv monitor, will show your doctor what is going on.
In addition, depending on the situation, he might decide to take a tissue sample (biopsy). This entire procedure usually lasts about thirty minutes.
At Katy Stomach Doctor, you can rely on the expertise of Dr. James Maher to diagnose your digestive symptoms. Whether that means conducting a procedure or evaluating your pain, he will help you find a solution.
Treatment
After you have been diagnosed with a gastrointestinal condition, you may be wondering 'what next?' The next step will be to find a treatment plan that works for you.
Dr. Maher at Katy Stomach Doctor dedicates the time to educate his patients about all treatment options. Whether giving you a prescription medication or recommending a lifestyle change, we will help you find a solution that works.
Katy Stomach Doctor specializes in the treatment of several specific conditions. For example, we have proven methods of treating acid reflux, hepatitis, and IBS.
If you are looking for a friendly and professional team of medical professionals to help you evaluate, diagnose, or treat a gastrointestinal issue, give Katy Stomach Doctor a call.
We Accept Insurance!
We understand that the cost of medical treatment can be a stressor to most people. At Katy Stomach Doctor, we accept most major insurance plans.
Our team works hard to make sure you don't put treatment off due to financial costs. If you are unsure whether your insurance benefits cover the cost of treatment at our facility, contact your insurance provider. They can help clear things up!

Katy TX digestive doctors near me
At Katy Stomach Doctor, we will exceed your expectations when it comes to the quality of medical care. Every day, we help patients find relief from conditions that can be painful and debilitating.
When you come to our clinic, you can expect to be treated with respect. Furthermore, you can trust Dr. Maher's judgment with confidence.
Additionally, Dr. Maher will take the time to discuss your condition with you and make sure you understand how it can affect your lifestyle. How many doctors do you know who will do this?
If you would like more information about our services, locations, or Dr. Maher, visit our website. You can also speak with a friendly patient advocate by calling 281-945-5190.
If you are looking for Katy TX Digestive Doctors Near Me, contact Katy Stomach Doctor today!
Katy, TX Fun Facts:
Heritage Park is just one of ten parks in the City of Katy.
'Old Town Katy' refers to the downtown area where you can find unique restaurants and antique stores.
Katy's main industry was once rice.
Every year Katy hosts a rice harvest festival.
For more information about Katy, TX visit the city's website.