Are you in need of a great Katy TX digestive doctor? Dr.Maher of Katy Stomach Doctor is the right person for you.

Dr.Maher is our leading Katy Texas board-certified physician in gastroenterology and internal medicine. Our clinic's mission is to provide the highest quality of care and effective gastroenterology healthcare to our community. Furthermore, our clinic offers free consultations and evaluations of all of our gastroenterology-related diseases and problems.
We provide services for gastro patients who have problems with the following issues:
Colonoscopy
Hemorrhoid Banding
Hepatitis C
GERD
Ulcerative colitis
Gall Stones
And much more!
If you have questions about the services we offer, feel free to give us a call. We are more than happy to help you out. You can schedule an appointment over the phone.
About Dr.Maher
Dr.Maher is a board-certified gastroenterologist. From abdominal pain, irritable bowel syndrome, and GI tract issues, Maher treats it all. Dr.Maher attended the University of Michigan.
He furthered his education at the Medical College of Virginia, graduating in the accelerated program. He then completed an internal medicine residency, followed by a one-year fellowship in hepatology.
Finally, he completed a two-year fellowship in gastroenterology at the University of California-Irvine.
Digestive health is extremely important to Dr. Maher. His medical school record is finite, and because of this, patient care is extremely important to him. Maher recommends regular screenings for all of his patients at the age of 50. He treats various conditions and diseases and wants to ensure that his patients receive the best care.
Our clinic believes in patient education, and open, a thorough discussion is a way to further include his patients in treatment. Including patients in all treatment options ensures that our patients receive the highest quality of care.
Gastrologists: Definition, conditions, and procedures
Gastrologists are special doctors that cater to a specific group of patients needing specialty care. Gastroenterology is the study of the functions and diseases of the stomach, intestines (small and large), esophagus, colon, rectum, and pancreas.
A Gastroenterologist must first complete a three-year Internal Medicine residency and is then eligible for additional specialized training (fellowship) in Gastroenterology.
This fellowship is generally 2-3 years long, so by the time Gastroenterologists have completed their training, they have had 5-6 years of additional specialized education following medical school. Through this training, gastrologists are able to further learn about the gastric system and how it affects the body.
Dr.Maher continues to improve upon his training and learn new and improved ways to incorporate treatment for his patients. One of the most important procedures we offer to our patients is the colonoscopy.
6 Signs you need to see a Gastroenterologist

The minute you start experiencing symptoms, you need to visit our clinic. While you may think that it may be a small problem, sometimes it can be more serious. It is important to be more safe than sorry.
Here are six signs you need to visit a gastroenterologist:
You feel a lump in your throat– A sore throat may be a common issue during cold and flu season, but if you feel a lump in your throat without associated cold and flu symptoms, it may be time to visit us Katy Stomach Doctor. Ensure your keep careful and accurate notes of your signs and symptoms.
Blood in your stool– Many people don't know what to do when they find blood in their stool. It isn't a cause for concern most of the time, but if your blood appears more black, then it is time to consult a gastroenterologist. Usually, Black stool is a sign of a deeper problem in your digestive system. If these symptoms are recurring and you are 40 years or older, then you need to be evaluated.
Hemorrhoids– Hemorrhoids are not normally a life-threatening issue, but that doesn't mean you need to live uncomfortably with them. External hemorrhoids are an easy feat, but internal hemorrhoids can be challenging. That is why it is important to see our Katy TX gastroenterologist, Dr.Maher.
Sudden and unexplained weight loss– Many people see weight loss as a good thing, but when it is sudden and unextreme, it is a cause for medical concern. There are numerous conditions that could cause concern, but conditions like Chrons disease or celiac disease are the bigger issues at hand. Visiting a GI doctor can help you eliminate serious conditions like pancreatic, stomach, or colon cancer.
Excessive Gas– Gas is a normal issue that occurs without side effects, but it is a serious health concern if side effects do occur. Unexplained weight loss, abdominal discomfort, and change in bowel movement are all symptoms that need to be checked out by a GI specialist.
Heartburn– GERD can lead to heartburn, which can make it hard to enjoy your favorite foods. If your heartburn is lasting more than a few weeks and is painful for you, make an appointment with us today. You do not need to suffer from your symptoms any longer.
Gastroenterologists have the most in-depth knowledge of your digestive system and the effects or diseases that impact it. Dr.Maher has the most experience of anyone in the Katy TX area and is dedicated to seeing that his patients understand all treatment options. Give our office a call today at (281) 945-5190. Dr.Maher and our team of professionals are ready and eager to help you.
Schedule an appointment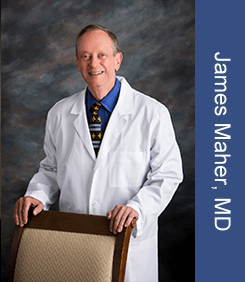 Head over to our website. There you will find new patient forms that you can fill out. Filling these out before your first appointment will reduce the time you spend waiting in the lobby.
Furthermore, on our website, you will find our financial policy as well as a medical records release form. Filling these forms out beforehand will help both you and our representative team in making your experience both faster and better.
Call us today at (281) 945-5190. Katy Stomach Doctor is a Katy TX digestive doctor that will help alleviate your symptoms so that you don't have to suffer any longer.
Fun Facts about Katy TX:
Numerous UFO sightings are reported each month in Katy
Katy was once known as Cane Island after the Cane Island Creek which runs west of the city's center.
Houston is a 30-minute drive from Katy
Katy was originally known for its rice farming that has dwindled through the years.
For more information about Katy TX, please visit our website.