If you're looking for the best Katy TX colonoscopy clinic near me, call Dr. James Maher at the Katy Stomach Doctor office.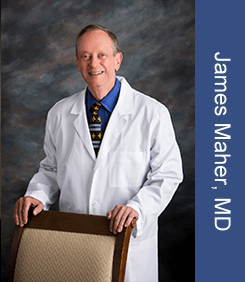 Dr. James Maher at Katy Stomach Doctor performs routine colonoscopies at his clinic. A highly educated doctor with years of experience and training, Dr.Maher is a Board Certified Gastroenterologist in Katy, TX. He attended the University of Michigan and then attended the Medical College of Virginia, graduating in the accelerated program.
He then returned to California, completing an Internal Medicine residency at the University of California-Irvine. Next, he completed a one-year fellowship in Hepatology at the University of Southern California. And finally, he followed that up with a two-year fellowship in Gastroenterology at the University of California-Irvine.
Dr. Maher is a certified Internal Medicine and Gastroenterology physician. Additionally, he continually participates in research studies, medical education, and board recertification. His interests include colon cancer, bowel disease, and endoscopies.
Believing that patient education is most important, Dr.Maher uses open communication and discussion with all of the patients he sees. Using an open approach ensures that all of his patients are included in the treatment process, allowing him to provide the best care possible.
What is a colonoscopy?
A colonoscopy is a test recommended by most doctors to detect changes in the colon and rectum that might be occurring or have already occurred. During the procedure, the doctor will use a flexible tube with a camera at the top to enter and look at the rectum and colon. The camera allows the doctor to view and evaluate the inside of the colon.
Further, the doctor will remove any abnormal tissue or findings during the procedure and send them off to a lab. Normally, biopsies are taken during the procedure and examined in a lab. If the lab confirms any abnormalities Dr.Maher and his team will contact you and discuss a treatment plan.
Typically the procedure takes about 30 minutes. However, if your doctor needs to perform a biopsy, your colonoscopy may take a bit longer to complete.
Do I need a colonoscopy?
Usually, your Primary Care Physician will recommend that you have a colonoscopy at a Katy TX colonoscopy clinic near me. Then, your doctor will recommend a gastroenterologist, like Dr. Maher, to perform the procedure. During your first visit with Dr. Maher, you and your doctor will discuss your symptoms and decide the best plan of action.
Further testing can help Dr.Maher and your primary physician understand the causes or problems with the intestines. Moreover, colonoscopies also provide a way of screening for colon cancer, which can be hard to detect without a colonoscopy.
Starting at age 50, doctors will recommend you start getting routine colonoscopies. After your first colonoscopy, you likely won't need another for 10 years. Remember, routine colonoscopies are essential to screen for colon cancer. Your health is important to us, don't wait to schedule a procedure!
What to expect at a Katy TX colonoscopy clinic near me
When your colonoscopy with Dr.Maher is complete, you will most likely feel groggy or tired afterward. We require that you have someone drive you home after the procedure because it takes anywhere from 6-8 hours for the anesthetic to wear off.
You cannot and should not drive for the rest of the day after your procedure. Further, you'll probably feel bloated or gassy for a couple of hours afterward the procedure. There is no need to worry about this. It is completely normal.
Additionally, you may find small trace amounts of blood in your first bowel movement. This is also common and shouldn't be a cause for worry.
However, please call our clinic if you experience more severe symptoms such as:
100 F or higher fever
Blood clots or continual active bleeding
Persistent abdominal pain
How can I prepare for a colonoscopy?
When scheduling your appointment with Dr. Maher, a representative will leave you with some protocol that is important to follow prior to your procedure.
It is important to prepare your colon for the test. Otherwise, lingering residue in the colon may negatively affect the outcome of the test.
The day before the procedure, you'll need to follow diet restrictions. Our office will ask that you remain on a liquids-only diet. You'll be able to eat clear or opaque liquids, so long as they are not red.
Lastly, we may need to adjust any medications you are currently taking. If you take blood thinners or anticoagulants, we'll need to reduce or stop your dose about a week before the procedure. Usually, patients that suffer from high blood pressure or heart issues will need to adjust their medication dosages.
We reduce these medicines to prevent potential complications. For example, if your doctor takes a biopsy, it is critical that your blood clot quickly. A medicine like a blood thinner would prevent or slow clotting time. So, please please be sure to let your doctor of all medications you are taking, especially blood-thinning medications.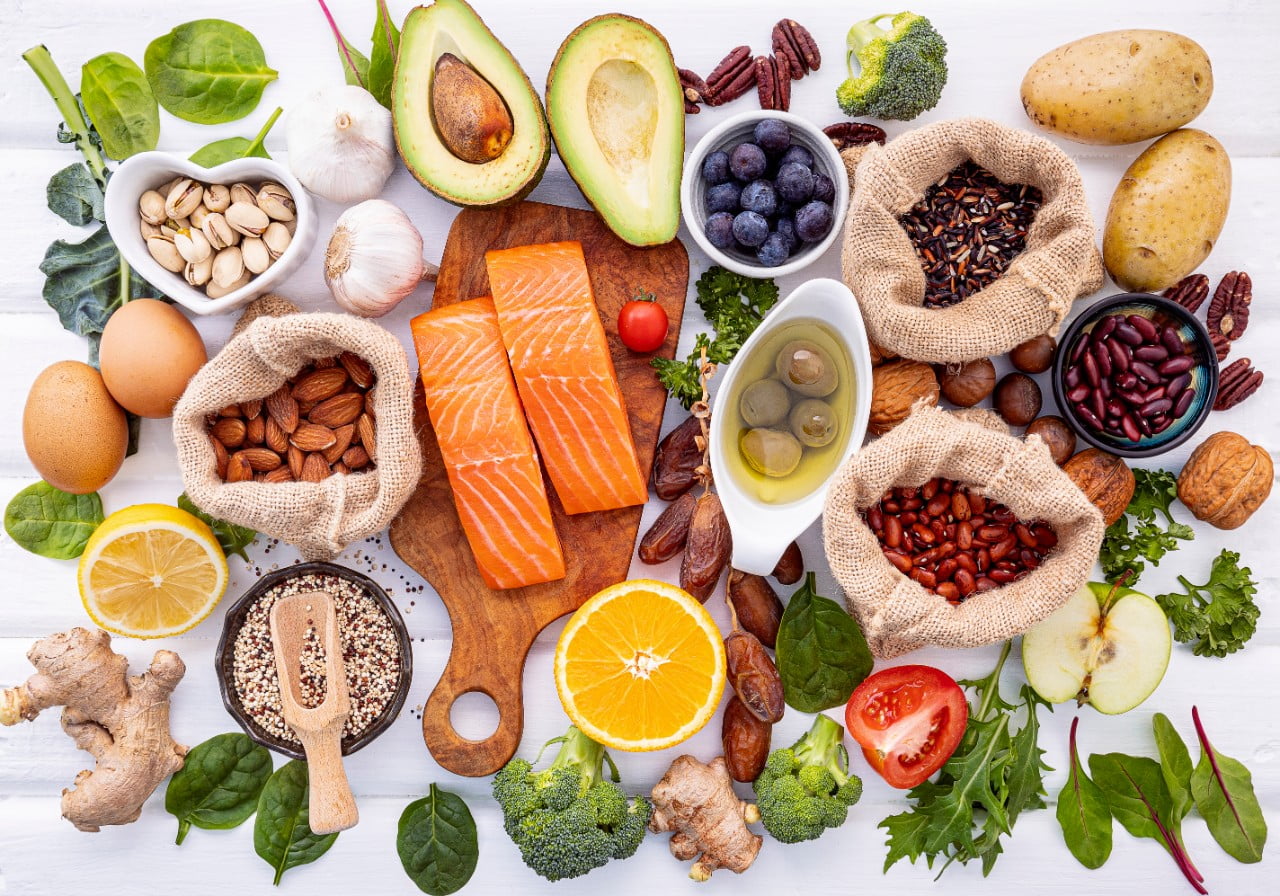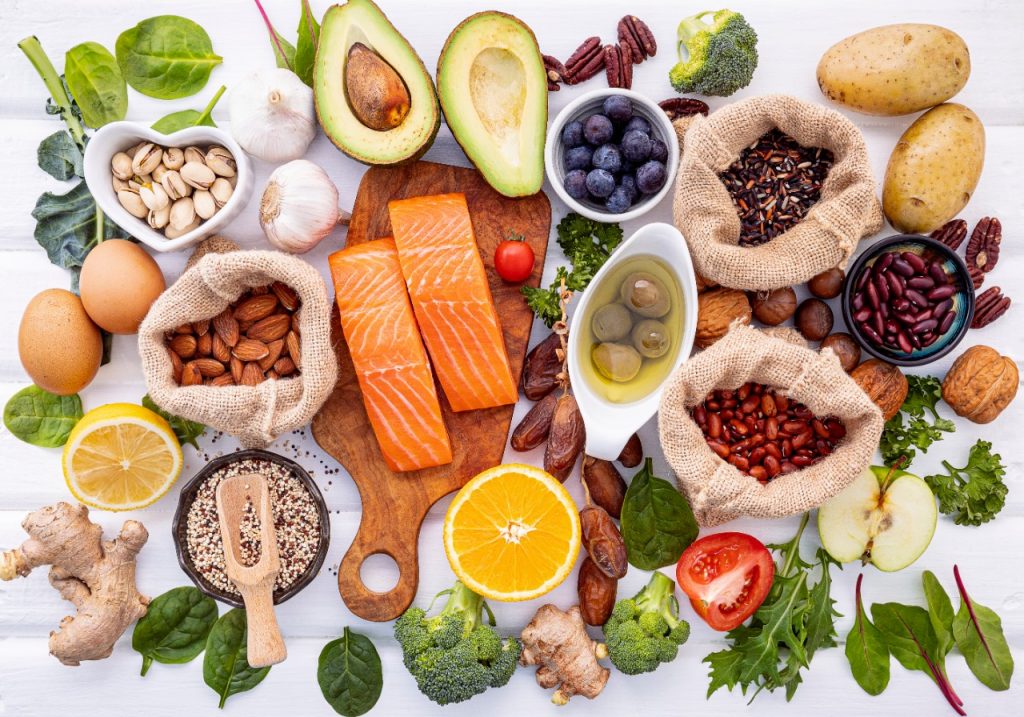 Are there any risks with a colonoscopy procedure?
Every procedure has some risks. However, you take a risk just by walking out the front door every morning! Rest assured, a colonoscopy is a routine procedure that poses few risks or complications.
Complications that rarely occur during this procedure are:
Bleeding
Perforation of the colon
Reactions with anesthesia
Again, these aren't occurrences that happen often. Please inform Dr. Maher of all medications you currently take and any allergies you have. Knowing your current medication aids in avoiding any complications.
How can I afford the procedure?
Medical procedure costs are common concerns. Here at Katy Stomach Doctor, you don't need to worry about the cost. We offer options you can be happy with.
Our clinic accepts almost all major insurance policies. The list of policies we take is on our website. If you have questions regarding coverage for this specific procedure, we recommend calling your insurance provider directly. They will be able to tell you how much they will cover and if there will be any out-of-pocket costs on your end.
Furthermore, we accept checks, cash, and most major credit/debit cards as a form of payment. If you have any additional questions about costs or insurance, please call our clinic directly.
We take the health of our patients seriously, so Dr. Maher is sure to provide the best care possible while you are at our clinic. To schedule a colonoscopy, please call us at (281) 945-5190.
If you are a new patient, we recommend filling out the new patient forms before your appointment date. It is not necessary, but it will decrease your wait time while in the office and will give us adequate time to answer questions beforehand.
Thank you for choosing Katy Stomach Doctor for your Katy TX colonoscopy clinic near me needs.
Katy TX Fun Facts:
Known as UFO central, Katy TX, reports numerous sightings every month.
Houston is only a 30-minute drive away from Katy.
Texas ghost hunters know Katy Magnolia Cemetery as a historically haunted site.
Most of Katy's giant oak trees are not native to Katy but were brought in from other places and planted by early settlers.
Visit the Katy TX website for more information.