Are you seeking "Katy Texas hemorrhoid treatment near me?" Dr. James Maher is a highly experienced gastroenterologist with more than 30 years of experience. He has an extensive background when it comes to education and experience. He can help treat your hemorrhoids with an effective treatment option.
Gastroenterologists diagnose and treat conditions within the digest system or gastrointestinal (GI) tract. The GI tract includes a number of organs within the body. The purpose of the system is to break down food, absorb nutrients, and then rid the body of any waste. There are many parts trying to complete these jobs. The stomach, esophagus, liver, gallbladder, intestines, colon, and rectum are just a few parts included.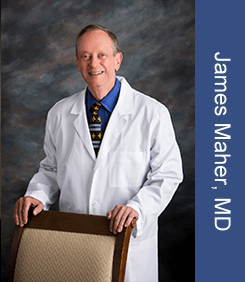 Dr. Maher cares greatly for his patients. He started his medical career at the University of Michigan. Craving a warmer climate, Dr. Maher moved to Virginia for an accelerated program at the Medical University of Virginia. Once he completed the program, he moved to the west coast where he had been before.
While in California, Dr. Maher attended the University of California-Irvine for his Internal Medicine residency. Then, he went to the University of Southern California for his fellowship in hepatology. Finally, he completed a two-year fellowship in gastroenterology back at the University of California-Irvine.
After his education, Dr. Maher became a board-certified gastroenterologist and has been in practice ever since. He cares for his patients and believes patient education is paramount. He also considers all treatment options for his patients, so they receive the greatest care possible.
What are hemorrhoids?
Hemorrhoids are swollen and inflamed veins within the rectum or around the anus. Often times, hemorrhoids are referred to as varicose veins within the rectum. This condition is very common among adults. In fact, three of four adults will experience hemorrhoids in their lifetime. Many of those people will not know they have experienced hemorrhoids because oftentimes they are minor.
In addition, hemorrhoids rarely need professional treatment. Typically, hemorrhoids clear up on their own in about a week. Of course, this varies on a variety of factors. If you are experiencing chronic hemorrhoids, then you should see a gastroenterologist for treatment and preventative options.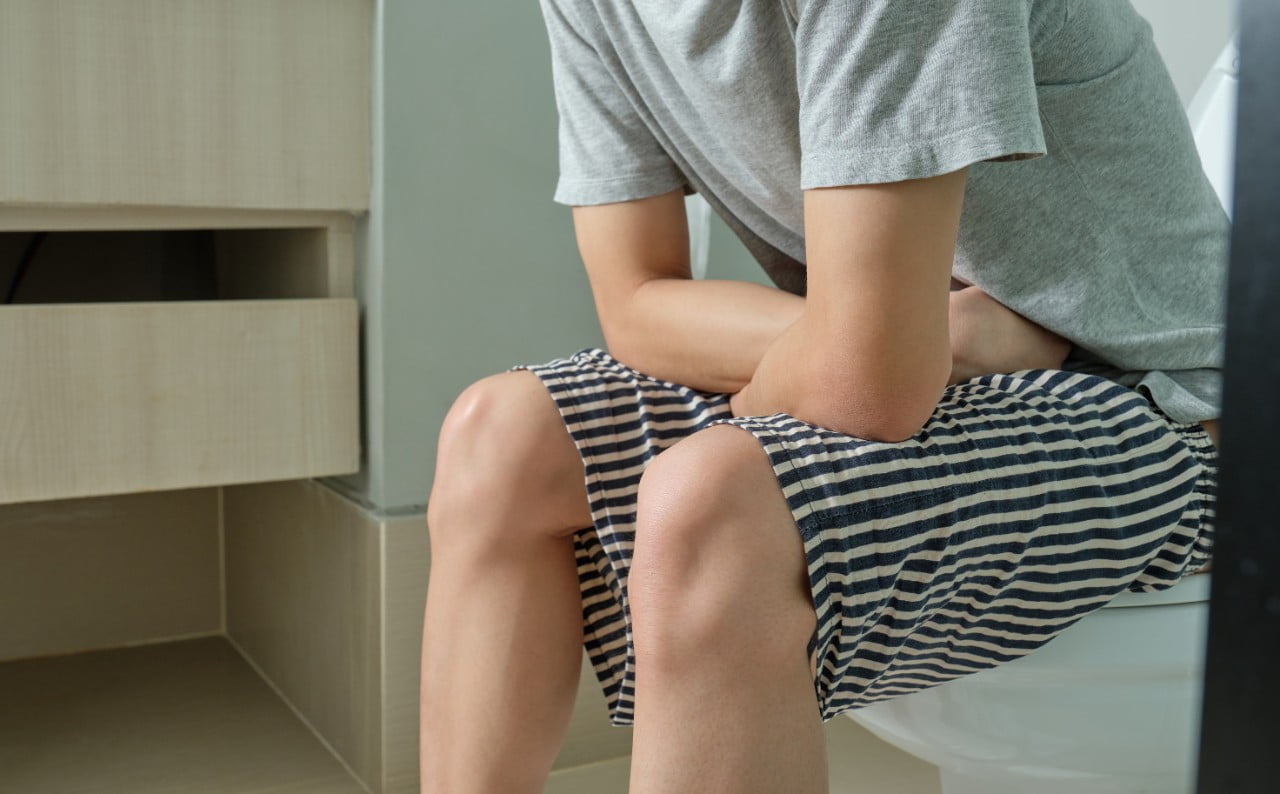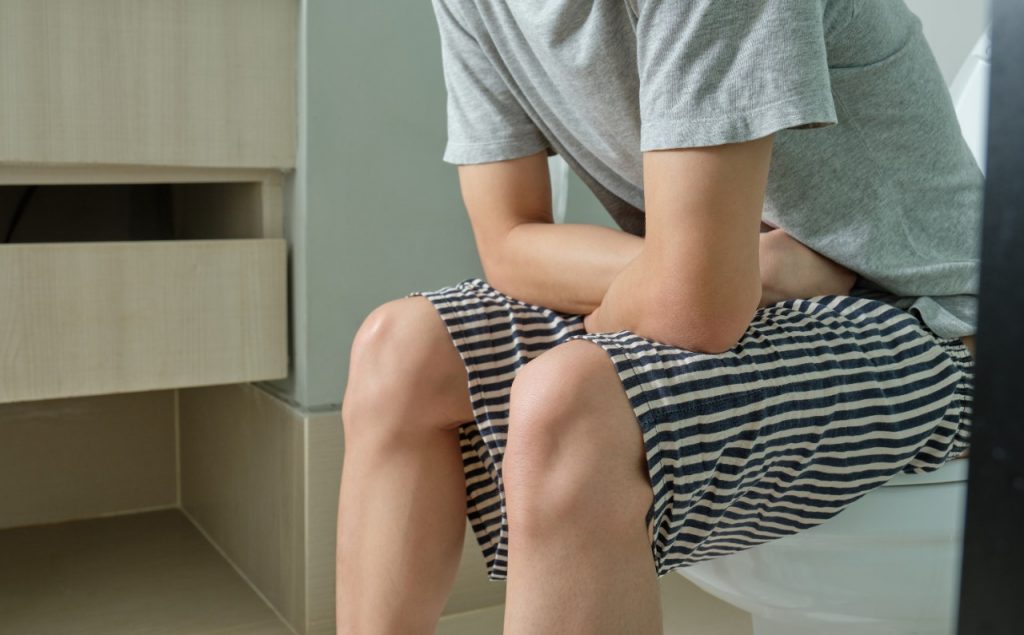 Causes of Hemorrhoids
The primary cause of hemorrhoids is an increase in pressure in the lower rectum. The veins stretch, swell, and become inflamed, which can cause the symptoms you see in hemorrhoids. The type of hemorrhoids you have will determine the symptoms you experience. Numerous things can increase the pressure in the rectum. You will find common causes below:
straining during bowel movements
anal intercourse
regular heavy liftin
longer periods of sitting on the toilet
obesity
pregnancy
low-fiber diet
chronic diarrhea or constipation
The older you are, the greater chance you have of hemorrhoids. As we get older, our veins weaken and stretch. This increases the chance of hemorrhoids occurring. Additionally, up to 50 percent of pregnant women experience hemorrhoids because the baby is putting pressure on the rectum. In turn, the veins act similarly to the way aging interacts with them.
Types of Hemorrhoids
There are two primary types of hemorrhoids: internal and external. The types of symptoms you will experience are dependent on the type you have. Internal hemorrhoids rarely give off symptoms, while external hemorrhoids have more signs.
Internal Hemorrhoids
This type of hemorrhoid is found within the rectum and often shows few symptoms. Pain and discomfort are rare due to the few nerve endings in the area. However, you can experience a few symptoms. Finding blood in your stool or as you wipe is a potential symptom. You may also experience a prolapsed hemorrhoid that occurs when the hemorrhoid is pushed through the anus. A prolapsed hemorrhoid causes pain and discomfort.
External Hemorrhoids
External hemorrhoids are easier to identify because they appear around the anus. These types of hemorrhoids can result in:
bleeding
swelling
itching or irritation
pain
Thrombosed hemorrhoids are a potential problem when it comes to external hemorrhoids. These types of hemorrhoids occur when an external hemorrhoid pools with blood because of a clot. Thrombosed hemorrhoids are not life-threatening, but they can cause extreme pain. A hard lump near your anus may also appear.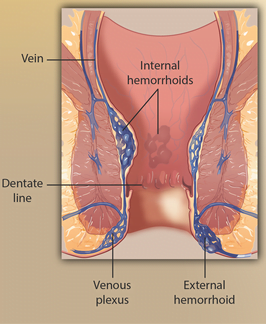 Hemorrhoid Treatment Options
Most hemorrhoids are treatable with home remedies and preventative methods. However, there are cases in which hemorrhoids do not respond to these actions. With that said, you may need hemorrhoid banding or rubber band ligation. This treatment is a minimally invasive technique that only takes a few minutes to perform.
The procedure is performed by Dr. Maher and is relatively simple. Depending on the case, you may need anesthesia. Severe cases of hemorrhoids are rare, but they do occur. Dr. Maher will insert an anoscope into your rectum. He will find hemorrhoid and place a band around it. This cuts off blood flow to the hemorrhoid. Cutting off blood flow causes the vein to dry and fall off after a few weeks.
You could experience some discomfort from the procedure for the next two days after. Common symptoms after the procedure include gas, flatulence, constipation, abdominal swelling, and abdominal pain. Dr. Maher may suggest a laxative to prevent constipation and bloating.
You can also practice prevention methods by heating a high-fiber diet, drinking plenty of water, exercising, and avoiding straining during bowel movements. You can also take fiber-supplements if you cannot consume 20 to 30 grams of fiber each day. Ensure you drink a lot of water with supplements to avoid constipation.
Katy Texas Hemorrhoid Treatment Near Me
Hemorrhoids are not a serious condition, but they can cause a lot of discomforts. For that reason, Dr. Maher offers treatment options for those with more serious cases of hemorrhoids. Contact his office if you are experiencing chronic hemorrhoids, or you are experiencing rectal bleeding for longer than a week. These issues should be addressed as soon as possible to avoid complications.
Contact Dr. Maher's office by calling (281) 945-5190. You can also contact his office online. Regardless, his team will help you schedule an appointment at the Katy, Texas, office. Now, stop searching "Katy Texas hemorrhoid treatment near me" and start calling!
Fun Facts about Katy
Katy's main industry was rice but was also known for peanuts, cotton, and gas.
The Name Katy comes from the "K-T Railroad" that runs through the city.
Hundreds of geese and wild birds would migrate to Katy TX each year. There are many statues of geese around Katy.