If you are searching for your "Katy Texas Best Gastroenterologist Near Me," find him at Katy Stomach Doctor. When you visit our medical center, you will obtain the highest quality healthcare services from Dr. James Maher.
Dr. Maher is unlike any doctor you have visited before. He will ensure that you are comfortable in your environment and will earn your trust. Since you and your health are our number one priority, we will work to keep you satisfied and healthy.
Katy Texas Best Gastroenterologist Near Me
To achieve your trust, Dr. James Maher will offer you the most comprehensive consultations ever. With him, you will be more than informed about the causes of your disease, symptoms, and treatment options. Also, you can count on him to find you a suitable treatment plan.
More so, we ensure to stay by your side throughout any medical procedure you require. By visiting us, you do yourself a favor! Trust the most certified doctor in your community, trust Dr. James Maher.
No One As Qualified As Dr. James Maher


When we say there is no one as qualified as Dr. James Maher, we mean it. No doctor values education as much as him. From his own medical training to your education, Dr. Maher does the most to ensure you are well-informed.
As a Board Certified Gastroenterologist, Dr. James Maher is very knowledgeable about any stomach-related disease or problem. Throughout his education career, Dr. Maher learned and continues to do so. From the Medical College of Virginia, Dr. Maher graduated in an accelerated program.
Then, he moved to California to complete his residency in Internal Medicine. After that, he decided to attend the University of Southern California, where he did a two-year Fellowship in Hepatology. Then he returned to the University of California, Irvine, to complete a two-year Fellowship in Gastroenterology.
Today, you can count on Dr. Maher to continue expanding his medical knowledge and recertification. In doing so, rest assured he is the "Katy Texas Best Gastroenterologist Near Me," you are searching for!
Helicobacter Pylori
Present in more than half the world, Helicobacter Pylori is a bacteria that infects your stomach. Usually, this infection happens during childhood and is a common cause of peptic ulcers. While some people never get sick from H. Pylori, others will develop symptoms.
Several people will never realize they have H. Pylori because they do not experience symptoms. It is believed that such people are born with a resistance to the effects of this infection. However, those who are not born with such resistance will experience the following symptoms:
Burning pain in your abdomen
Nausea
Loss of appetite
Frequent burping
Bloating
Unintentional weight loss
Cause of H. Pylori
Although there is no exact cause for Helicobacter Pylori, there are some risk factors that play a role in its appearance. For example, living in crowded areas and without clean water can cause you to be infected by H. Pylori. This happens since bacteria can spread from person to person or through contaminated water.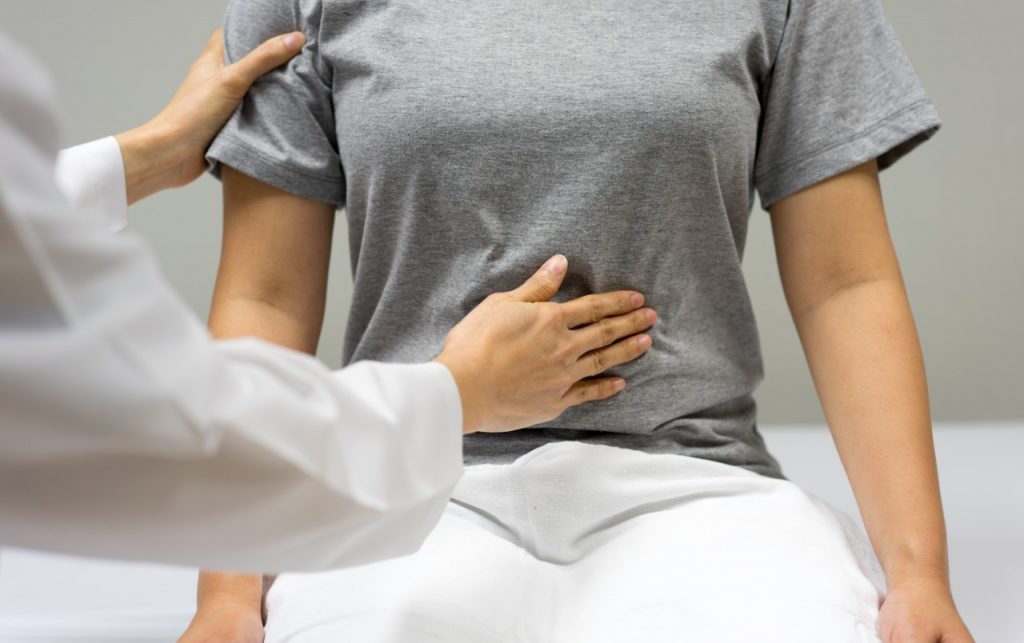 Also, other risk factors include living in a developing country or with someone already infected. If you continue to experience any of the symptoms above, make an appointment at Katy Stomach Doctor. We do ask that you seek immediate medical attention if you experience the following:
Severe or persistent abdominal pain
Difficulty swallowing
Bloody tarry stools
Back vomit or vomit that looks like coffee grounds
Treating H. Pylori
When left untreated, H. Pylori can damage the lining of your stomach, cause inflammation, and even cause stomach cancer. Prevent all these complications from arising by visiting Dr. Maher. He will perform various tests and procedures to determine if H. Pylori infected you.
We will also treat you using two different antibiotics at once. In doing so, we can avoid the bacteria to develop a resistance to one of the antibiotics. To help with your stomach lining, we will prescribe some acid-suppressing drugs. Receive the most excellent services at our offices today.
Ulcerative Colitis
The common irritable bowel syndrome, Ulcerative Colitis, comes to affect the colon and large intestine. Since IBS is known as a chronic condition, it will require long-term care and treatment. Since there is no precise cause behind this condition, Dr. James Maher will work to find a treatment that works just for you.
As mentioned, while the cause for Ulcerative Colitis is unknown, some factors play a role in the development of IBS. For instance, those factors include:
Muscle contraction in the intestine
Inflammation in the intestines
Nervous system
Severe infection
Changes in the microflora in the intestines
Symptoms
Commonly, people who suffer from IBS will experience the following symptoms:
Abdominal pain
Cramping
Bloating
Excess gas
Diarrhea or constipation
Mucus in the stool
Even though symptoms may disappear entirely at times, they can reappear much worse. Therefore, you must visit our offices and identify whether or not you have Ulcerative Colitis.


Treatments
If you do, there are some treatment options that we can provide you with. Such treatment commonly involved drug therapy or surgery. First, we will start you off with anti-inflammatory drugs. Then, we will reduce inflammation with immune system suppressors. Lastly, we will use antibiotics and other medications.
When interested in getting surgery, it is essential to note that we will be removing your entire colon and rectum. On the positive side, surgery can often eliminate this condition. While IBS is not fatal, sometimes it may bring life-threatening complications. With that in mind, we recommend that you visit Dr. Maher for medical assistance.
Schedule an Appointment at Katy Stomach Doctor
All in all, there is no one better to trust than Dr. James Maher. Not only is he the most certified doctor to care for you, but he is also the most caring. With him, you can have peace of mind knowing you are in good hands.
To schedule an appointment at Katy Stomach Doctor, visit us online or call 281-945-5190. As stated, your "Katy Texas Best Gastroenterologist Near Me," is found here!
Katy Texas Fun Facts
Katy was initially named Cane Island for the creek that runs through it.
Although Katy's primary industry was rice, it was also known for peanuts, cotton, and gas.
In downtown, you can take a walking or driving tour of over a dozen historical homes and buildings.
Find more fun facts here!