Are you searching, "gastroenterologist near me, 77494?" You should contact Dr. James Maher's clinic as he is the gastroenterologist you need. Dr. Maher has more than 30 years of experience in the field. Gastroenterology is the study of conditions in the digestive system or gastrointestinal (GI) tract.
The GI tract's job is to break down food, absorb nutrients, and rid the body of any waste. There are many organs and body parts that play a role in these jobs. The stomach, liver, gallbladder, intestines, colon, esophagus, and rectum are just a few parts of the body included. Dr. Maher is capable of diagnosing and treating patients with conditions associated with these parts of the body.
Dr. Maher started his educational career at the University of Michigan. After his time there, he traveled to Virginia to complete an accelerated program at the Medical College of Virginia. After completing his program there, he moved to California to attend the University of California-Irvine. While there, he completed his Internal Medicine residency.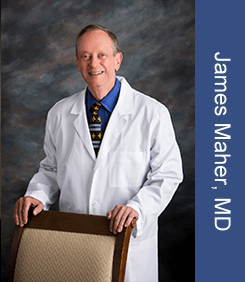 Once his residency was over, Dr. Maher went to the University of Southern California for a one-year Fellowship in Hepatology. Finally, he returned to the University of California-Irvine for a two-year Fellowship in Gastroenterology. After his education was over, Dr. Maher became a board-certified gastroenterologist.
Now, Dr. Maher diagnoses and treats a wide range of conditions. He offers a variety of services for patients. He is capable of performing different types of procedures, such as an endoscopy to colonoscopy. Dr. Maher cares greatly for his patients and believes patient education is one of the most important aspects of his job. When it comes to treatment options, Dr. Maher considers all of them before moving forward. This allows him to make the best decision for patients.
Conditions
There are numerous types of conditions associated with the digestive system. Dr. Mahers offers care for many of them, which you can see below.
Hepatitis C
Hemorrhoids
Crohn's Disease
Ulcers
Achalasia
Gallstones
Colon Polyps
Irritable Bowel Syndrome (IBS)
Acid Reflux
Colitis
Liver Disease
Jaundice
Helicobacter Pylori
Dr. Maher is also capable of performing a handful of procedures on patients. These procedures do not include surgery as gastroenterologists are unable to perform surgery. The procedures are as follows:
Endoscopy
Colonoscopy
Hemorrhoid Banding
Sigmoidoscopy
Colon Cancer Screening
And More
Dr. Maher cares about his patients, which is why he does his best to educate them. Patient education is vital when it comes to diagnosing and treating their potential condition.
Hemorrhoids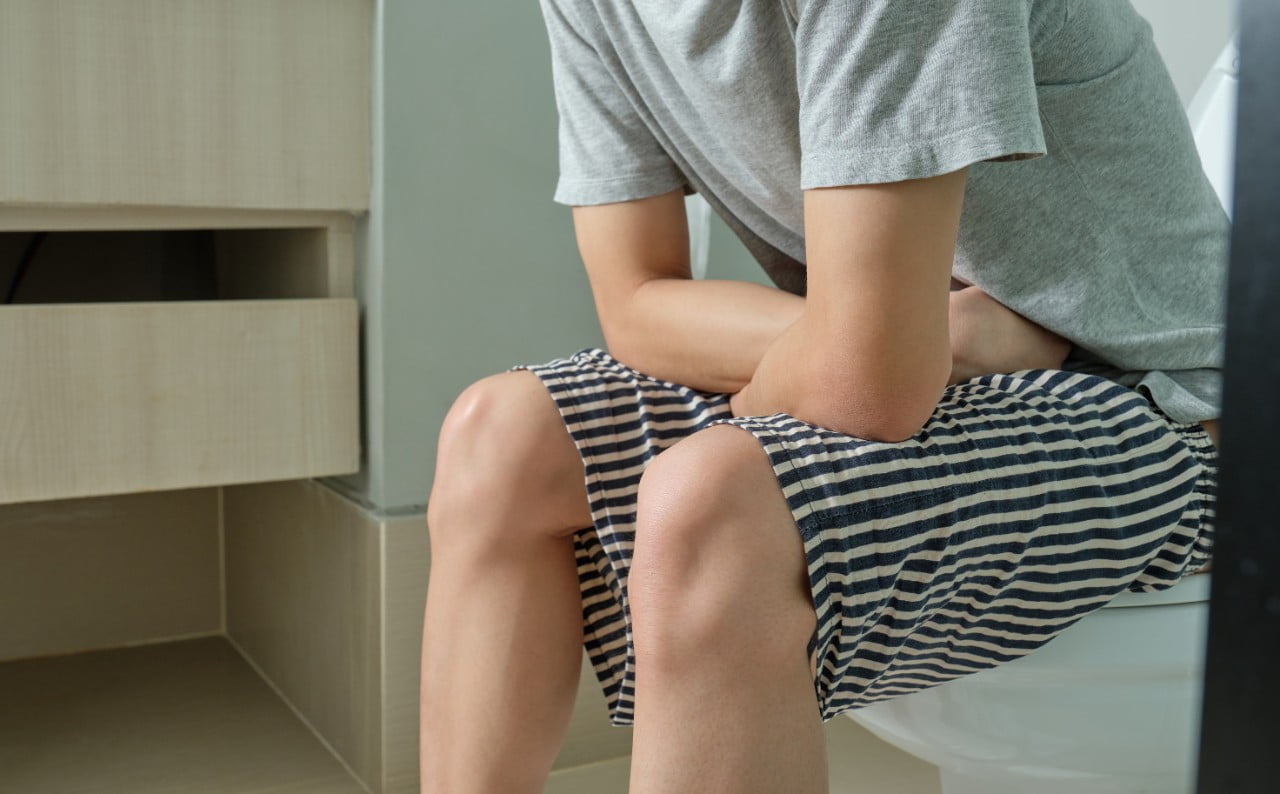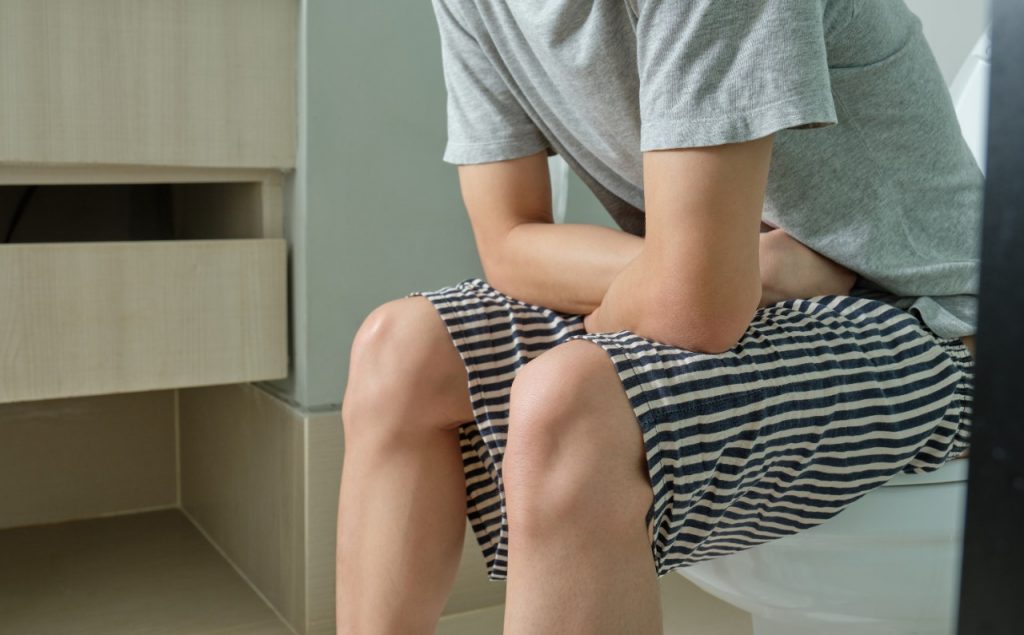 Hemorrhoids are not a serious condition and rarely create worse complications. Most of the time, hemorrhoids go away on their own, and many may not realize they have experienced them. Hemorrhoids are swollen and inflamed veins near the anus or in the rectum. Veins become irritated when there is a high amount of pressure in the lower rectum. This increase in pressure causes the wall of the vein to become thin, and they can become irritated.
There are many things that can cause hemorrhoids. Straining during bowel movements, sitting for long periods of time on the toilet, and pregnancy are just a few known causes. However, there are many effective ways of treating hemorrhoids. These treatment options can be performed at home and require little to no professional insight.
Common symptoms of hemorrhoids include rectal bleeding, irritation or itchiness around the anus, and swelling. In the case, your bleeding does not stop after a week, see a physician. Rectal bleeding is caused by a number of issues, and hemorrhoids usually go away on their own.
Hepatitis C
Hepatitis C is a viral infection that can lead to liver disease. This infection is caused by the hepatitis C virus (HCV) and does not have a vaccine like the other types of hepatitis. This virus affects more than 2.5 million people in the United States. It starts off in an acute phase, which means the virus is active but shows no symptoms. This means many are able to spread the virus without knowing they have. Typically, symptoms appear one to three months after.
Furthermore, hepatitis C is spread through the blood to blood contact or other bodily fluids. The most common cause of the spread is the sharing of a needle for illicit drugs. Other ways of spreading the virus include unprotected sex, sharing personal items (i.e., razors, toothbrushes), mother to child via birth, or the reuse of tattoo or piercing needles.
When hepatitis C does show symptoms, you could experience the following: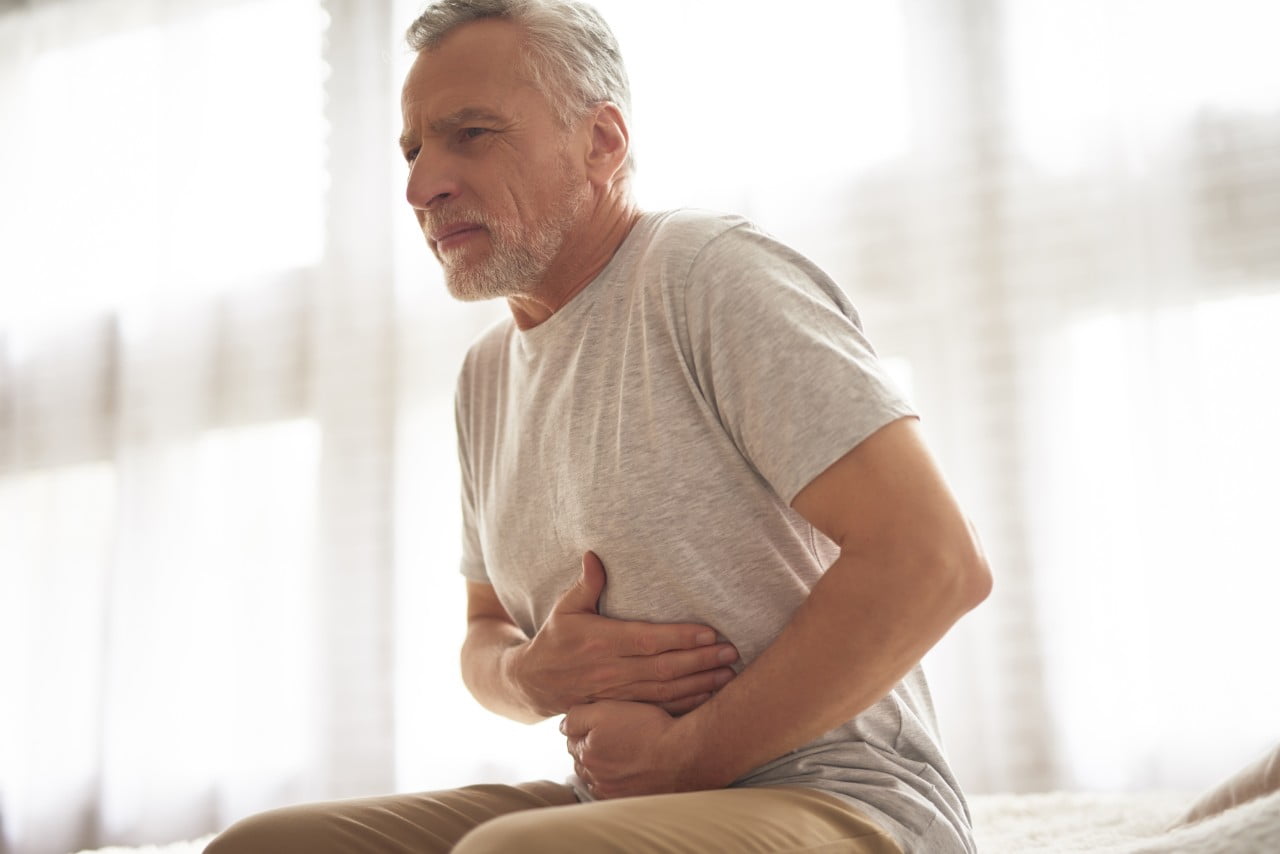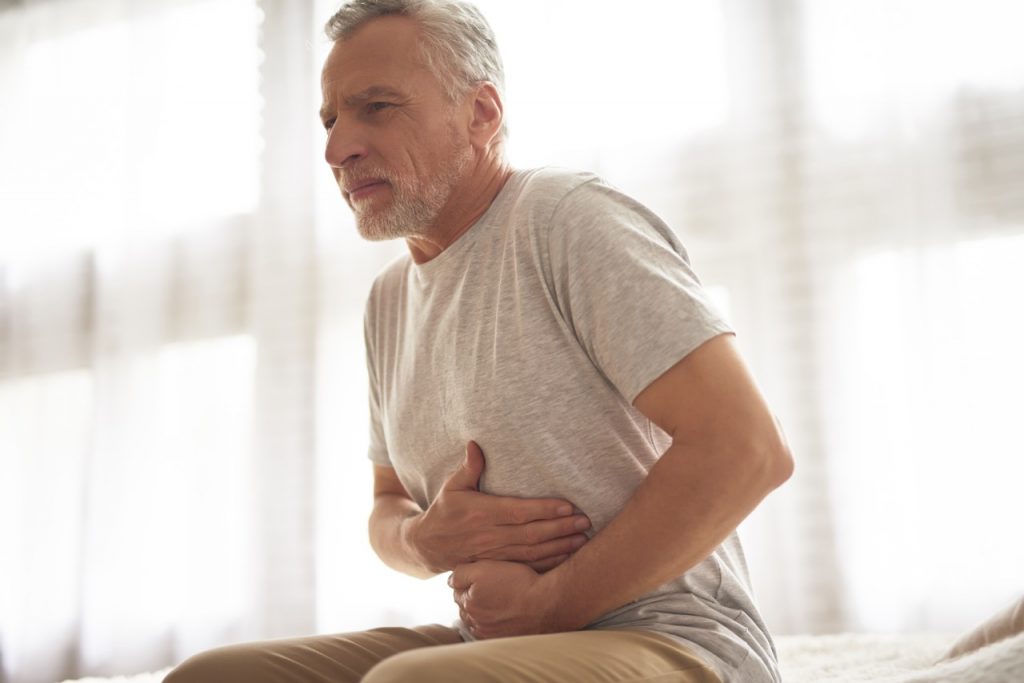 pain within the abdomen
jaundice (the yellowing of the skin and eyes)
fatigue
weight loss
poor appetite
fever
depression
swelling in the legs, feet, and ankles
Dark-colored urine
Hepatitis C is capable of being cured or cleared from the body. Contact Dr. Maher's clinic today for treatment options.
Chron's Disease
Crohn's disease is an inflammatory bowel disease (IBD) that causes inflammation within the digestive system. There are many types of Crohn's disease, and depending on the type you have, it will affect different areas of the GI tract. The cause of Crohn's disease is unknown, and there is no cure for it. However, the symptoms are manageable.
Crohn's disease is known as an autoimmune disease that occurs when the immune system attacks healthy tissue within the body. A healthy immune system targets foreign pathogens in the body, such as a virus. There are many different types of autoimmune diseases and many different types of Crohn's disease. Most importantly, Crohn's disease is manageable, and many live relatively normal lives.
Gastroenterologist Near Me 77494
As you can see, the conditions Dr. Maher treats range in severity and affect the body in many ways. Above all, Dr. Maher wants to help you live a more comfortable life. You should contact Dr. Maher's office by calling (281) 945-5190. His team will schedule an appointment with you in a professional and friendly manner. You can also visit his Katy, Texas, office. Regardless, Dr. Maher will provide the same level of care. In addition, he will provide you with the information you need to care for your condition. So, stop searching "gastroenterologist near me 77494" and start calling!
Fun Facts about Katy
The Name Katy comes from the "K-T Railroad" that runs through the city.
Hundreds of geese and wild birds would migrate to Katy TX each year. There are many statues of geese around Katy.
Katy first held its continuing annual Rice Festival in 1981.