The Katy Stomach Doctor has a Fulshear TX gastrologist near me. If you have been looking for an internal medicine doctor to examine you, then you need to visit us at The Katy Stomach Doctor. Sometimes we notice that the things in our just arent functioning the way they should. Everyone's body is different and that is normal.
The next thing to do when you or a loved one notice that something is wrong is to go to a doctor. You need to ensure that everything is fine. In addition, it is better to check and makes sure that there is nothing serious happening. So, you visit your doctor and tell them your symptoms, and how you are feeling in general.
They take some notes and try and deduce what the problem may be. They let you know that they think you should do a couple of tests so that they get a better understanding of what the problem is. But they also let you know that they believe that the problem is internal and they think you should see a gastrologist. They believe they will be able to give you a better explanation of what is happening.

So, they refer you to The Katy Stomach Doctor. This is was a great decision on their end because The Katy Stomach Doctor is home to one of the best gastrologist in the Katy area. Dr. James Maher has years of experience in internal medicine and gastroenterology. So, when you come to visit him, he will be able to diagnose and give you the treatment you need.
Dr. Maher your Fulshear gastrologist
Dr. Maher is a board certified and experienced gastrologist. His journey to becoming a Fulshear TX gastrologist near me started at the University of Michigan. Once he graduated from here he started the journey of getting a medical education.
First, he attended the Medical College of Virginia. Here he was able to graduate on the accelerated program. The next step in this journey was completing his residency. So, he completed his residency in internal medicine at the University of California-Irvine. He then continued and completed two fellowships. The first fellowship was one year in Hepatology at the University of Southern California. Once he was done with this, he did a two-year fellowship in gastroenterology.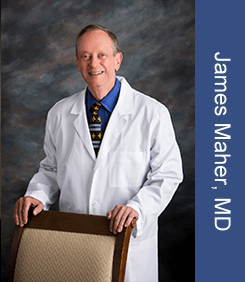 He decided the next step in his journey was to open an office in the Fort Bend area. Here he gives primary care to patients, just like you. He gives diagnosis and treatment options to all of them and does his best to make sure that they get to feeling better.
To know more about Dr. James Maher, you can read more about him and all his qualifications. Also, you can make an appointment to see the doctor so he can use his expertise to assist you.
Who is a gastrologist
The job of a gastrologist is connected to the inside of a human. They study internal medicine, so all the things that deal with the digestive tract. To get the point where they can treat patients they have to spend years in school. Even after that they have to keep learning. This is because medical technology develops on an everyday basis and they need to stay on track.
A gastrologist deals with things such as the esophagus, stomach, digestive tract, bowel diseases, inflammatory bowel, colon cancer, and much more.
Services
The Katy Stomach Doctor office is completely a gastroenterology office. This means that we focus only on diagnosing and treating patients for gastroenterology. The list of diagnoses and treatments that we have are on a variety of conditions. This is good news because that means we are very likely to help you and give you the needed treatment.
We have gathered an amazing team that works hand in hand with Dr. Maher. They assist the doctor with services such as colonoscopies, Hemorrhoid Banding, Crohn's Disease treatment, and much more. We have a full list of all the services that we provide. You can take a look at them. If you have any questions, we recommend calling the office. In addition, we recommend making an appointment with the doctor. This way he is able to examine you and decide the service you need.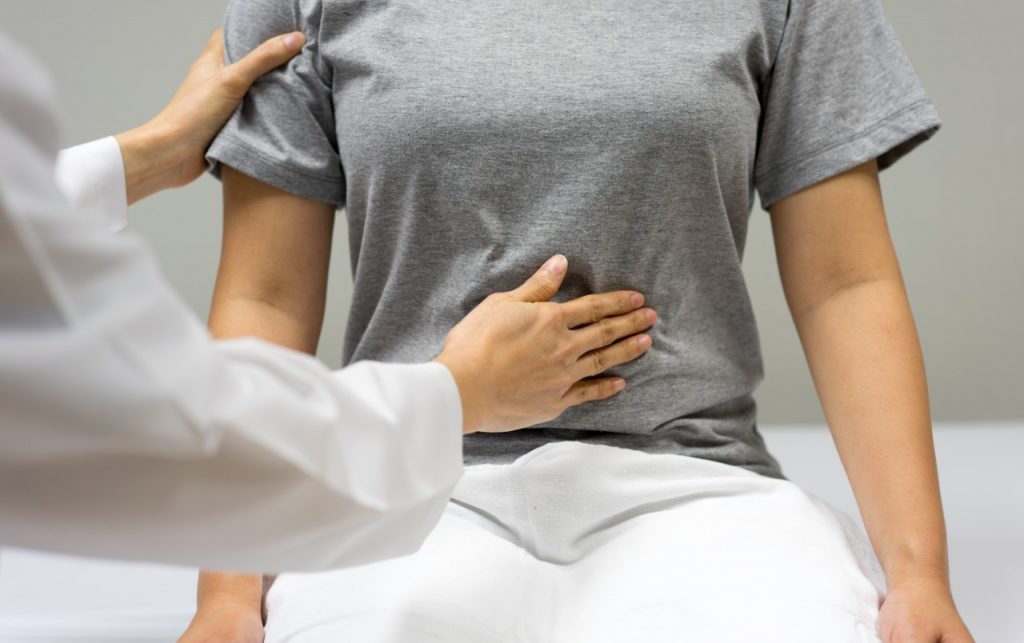 If you were referred to the office, it would be great if the initial doctor could give you the notes that they made. The doctor will still ask you about your symptoms and what you have been experiencing, but the notes are always helpful. We like to do all we can to rule out the conditions and diseases and narrow down what we need to treat.
So, make a day appointment with the doctor. Give us a call today.
Payment & Insurance
Taking care of medical bills on your own can be daunting. But when seeing a specialist you want to know that your insurance company is accepted and will assist you in making the necessary payments. Thankfully, at The Katy Stomach Doctor, we accept the majority of insurances.
The names of the insurance plans we accept are listed fully on our website. These include Medicare, Humana Choice Care, Multiplan, Healthsmart, Aetna, United Health Care, and much more. Take a full look at the list and if you want to ask about a specific insurance you can always give us a call.
If you plan on paying for the treatment that you get from us yourself, we accept different modes of payment. Checks, cash, and most major credit cards are accepted.
Fulshear TX gastrologist near me
You know have a Fulshear TX gastrologist near me. The Katy Doctor is here to help you out and give you the treatment to get better. The earlier you come into the office the better. The job of the Katy Stomach team is to help you get better before things get worse. But we can only help if you come in.
So, make that appointment with Dr. Maher today, the Fulshear TX gastrologist near me.
Facts about Fulshear Tx
Fulshear is just a couple of minutes from Katy Tx
The city was added in 1977
There is a rich history and plenty of land
Learn more about Fulshear by visiting its website