Have you been referred to a Fulshear TX gastroenterology doctor by your general practitioner because you have digestive problems? When you are looking for a specialist, you want a doctor you can trust.
This is exactly what you will get when you come to visit us at Katy Stomach Doctor. Our staff and team work together to make sure that you are comfortable and stay comfortable. In addition to that, they are there to work with you in finding out what the problem may be.
You also want a doctor that will put your interests first. This is the number one priority of Dr, James Maher. James Maher, M.D at your Katy Stomach Doctor, is a professional and board-certified gastroenterology specialist who can help you.
Meet Your Fulshear TX Gastroenterology Doctor!
Dr. James Maher has been a practicing doctor for over thirty years. He is a trusted and educated gastroenterologist located in the Katy area, treating patients and diagnosing gastrointestinal tract health problems.
Dr. Maher specializes in diagnosing and treating colon cancer, inflammatory bowel disease, biliary tract disease, and endoscopy. He has extensive knowledge of gastroenterology issues and liver problems. In addition, he is board-certified in internal medicine and gastroenterology.
As a practicing doctor, he prides himself in continuing his education as well as educating his patients on better health. This is an important aspect to Dr. Maher, who strongly believes in patient education.
He is an advocate of discussion and believes that all treatment options should be discussed with his patients. By getting all of the available information, you have a better understanding of all of your options.
Dr. Maher is experienced, educated, and delivers a friendly and conversational attitude to patients. Visiting the hospital isn't always something that you're excited about. But, Dr. Maher will ease any anxiety that you might have. You will love his calm presence and compassionate attitude.
Medical Background
Dr. Maher studied at the University of Michigan and graduated from the Medical College of Virginia. He later returned to the University of California, where he did an internal medicine residency at California-Irvine. In addition, he did a two-year fellowship in gastroenterology in California as well.
Digestive Tract Disorders
Gastroenterology disorders include health issues of the digestive tract and liver. Dr. Maher will use various methods to diagnose these issues. Some of the main digestive tract health issues include:
Crohn's disease
Bowel disease
Gastroesophageal reflux disease
Helicobacter Pylori
Different methods are used for the diagnosis and treatment of each disease. But trust that your Fulshear TX gastroenterology doctor, Dr. Maher can treat you. He can go over all the different treatment options available to you. So, trust that at the Katy Stomach Doctor office, no matter your symptoms, we can help!
Digestive Tract Disorder Symptoms
Now, let's talk about some of the reasons why you may need to see a specialist. Are you experiencing any symptoms? Do you feel your symptoms are unusual? Then it would be wise to book an appointment with your Fulshear TX gastroenterology doctor as soon as possible.
Often, minor symptoms might not seem strong enough to cause concern. Or maybe you might be feeling that your symptoms are too severe. No matter which one you're experiencing, it is better to see your doctor.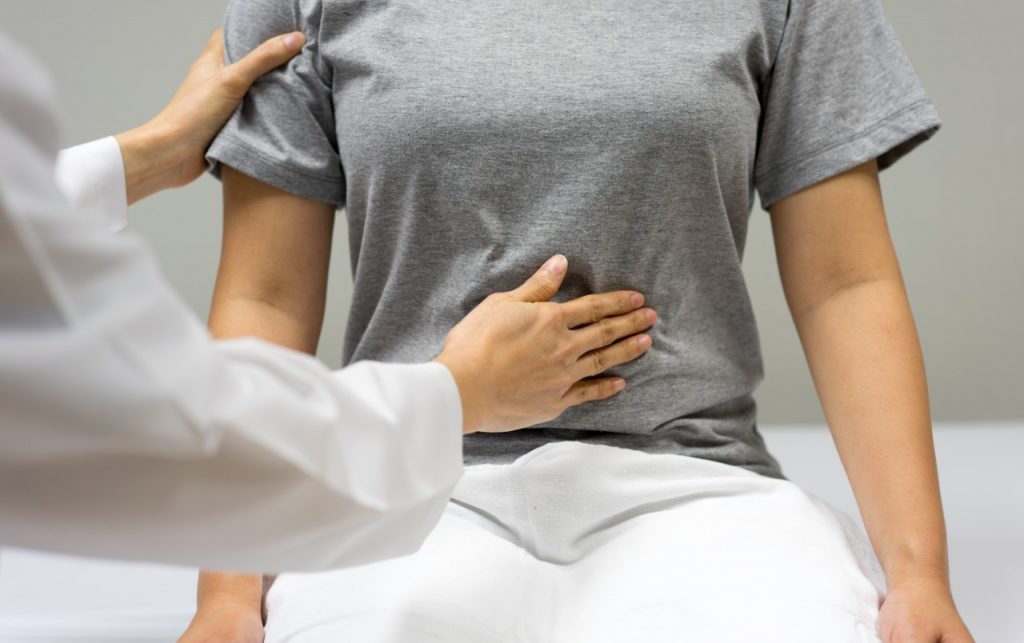 Paying attention to your digestive health is very crucial. If you are experiencing any of the following symptoms, it may be due to digestive tract issues:
Bloating
Constipation
Heartburn
Pain in the belly
So, your Fulshear TX gastroenterology doctor can diagnose your symptoms and speak with you if you suffer from a digestive disorder. Also, it is good to keep in mind that you may experience any of these symptoms individually.
It does not necessarily mean you are severely ill. However, it is when you consider your symptoms together that you can better identify potential problems.
Board Certified Gastroenterologist Healthcare Services
Dr. Maher is here to provide all clients with the highest quality care. The most important part about this is that he can explain your diagnosis and your treatment options. He wants to ensure that you understand all the options that you have. In addition to letting you know what is the best and why it's the best.
There are many different ways to diagnose digestive tract problems. One of the most common ways is through a colonoscopy. And depending on the symptoms the doctor might want to change your upper digestive tract. To diagnose this an endoscopy procedure is what will be needed.
You want to make sure that you're looking at all the symptoms. This is to make sure that you're able to catch the problem on time. Like we said before symptoms are often subtle, especially at the beginning stages, stronger symptoms can come along.
Some symptoms you may experience:
Jaundice
Abdominal pain
Itchy skin
Chronic fatigue


Book An Appointment
If you are in need of a specialist check us out today. Our board-certified gastroenterologist, Dr. James Maher, is the solution for you.
It is possible that your general doctor might have referred you to us. We have hospital affiliates at Memorial Hermann Katy Hospital, Houston Methodist West Hospital, and Memorial Hermann Surgery Center Katy. No matter where you were referred from or if you just happened to find us, we are here to help.
Something that we know you may be thinking of is the cost of our service. We strive to keep our services affordable for all our clients. Our clinic accepts nearly all major insurance providers and payment types. If you want to save time, go ahead and fill out the new patient form. All of this will prepare you for your visit!
So, call our friendly office assistants or book a day appointment online with our Fulshear TX gastroenterology doctor today!
Fulshear TX fun facts
Fulshear became official in 1824.
The city is mainly made of ranches and farms.
Fulshear has the highest per capita income in Fort Bend County.