When searching for the best "Fulshear TX Gastroenterologist Near Me," make sure to visit Katy Stomach Doctor. Here, you will find the most qualified doctor to care for you and your family. Dr. James Maher is highly certified to treat any stomach-related diseases and problems.
By visiting Katy Stomach Doctor, you can expect to receive the highest quality healthcare services in your community. You will obtain the most effective consultations and procedures. More so, you can rest assured that Dr. Maher will be with you every step of the way.
In doing so, you will feel safe and comfortable in our environment. Our mission is to ensure that you find the right treatment for you and your condition. No one will give you the most care and attention as we do at Katy Stomach Doctor. For any of your stomach problems, trust us to care for you in the best way possible.
Find the Best Fulshear TX Gastroenterologist Near Me


At our offices, you will be received by the most caring and knowledgable people. As a Board Certified Gastroenterologist, you can trust that Dr. James Maher is the most qualified to care for you. In fact, he has an extensive educations background and experience in the medical field.
Dr. Maher graduated from the Medical College of Virginia in an accelerated program. Then, he moved to the University of California, Irvine, where he completed his Internal Medicine residency. In the following years, he achieved his Fellowship in Hepatology from the University of Southern California. To finish, he returned to the University of California, Irvine, for a two-year Fellowship in Gastroenterology.
However, his education did not stop there. Better yet, Dr. Maher continues to learn and grow. By doing so, he can share his knowledge with you during your consultation. There is no better Fulshear TX Gastroenterologist Near Me than Dr. Maher himself.
About Katy Stomach Doctor
When you visit Katy Stomach Doctor, you will obtain the most effective consultations and evaluations from Dr. Maher. As stated, he will openly discuss and share his knowledge with you during that time. The main reason behind this is because Dr. Maher values patient educations.
Similar to his own medical education, Dr. Maher believes that it is essential to keep his patients well-informed. During your visit to Katy Stomach Doctor, you will learn about the disease and treatment options you have.
In doing so, we hope to make you feel safe when trusting our healthcare services. Also, we assure you that we will be there to answer any questions and concerns you may have about any procedure. To learn about us, visit us online or call our offices directly.
Although Dr. Maher is interested in colon cancer and inflammatory bowel diseases, he is well informed about many stomach-related problems. Make sure to visit us whenever you experience abdominal pain or stomaches. We will help treat any disease and get you back to normal.
Helicobacter Pylori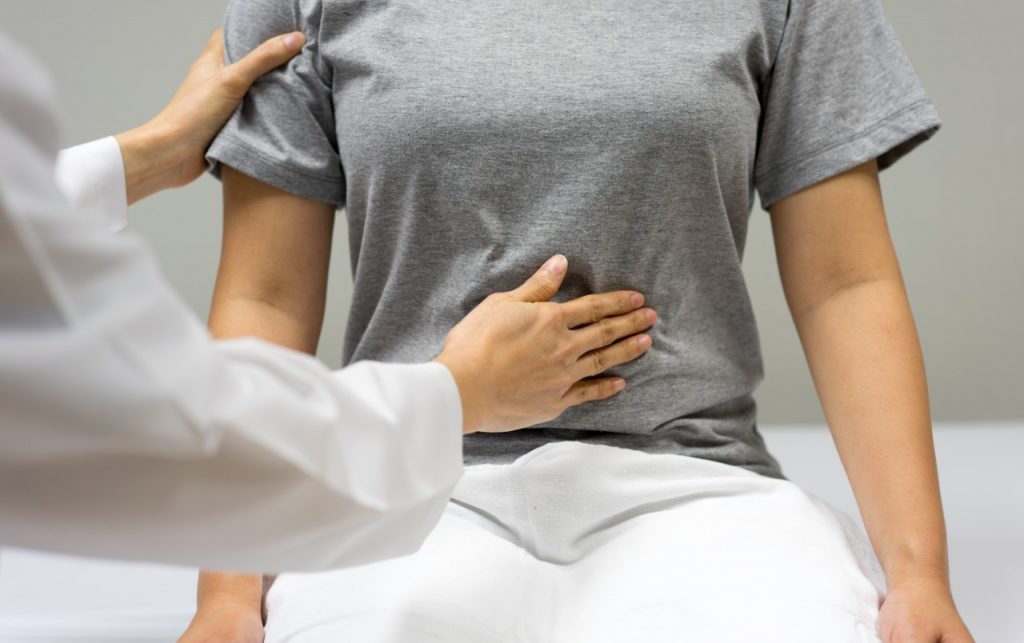 A common virus that affects your stomach is Helicobacter Pylori, also known as H. Pylori. This infection may be present in more than half the people in the world and usually begins during childhood. However, several people do not know they have this virus because symptoms may never arise.
If, at any moment, you get sick and develop symptoms of H. Pylori, get tested at our offices. We will offer you effective treatments for this virus. While the cause behind this infection is unknown, doctors suspect that it might be passed from person to person. Also, people may contact it from contaminated foods and water.
As mentioned, most people will never experience the symptoms or get sick from H. Pylori. We believe that some people are born with a resistance to the effects of this infection. On the other hand, people that do become affected may experience the following symptoms:
Burning pain in your stomach
Pain in the abdomen that worsens on an empty stomach
Nausea
Loss of appetite
Frequent burping
Bloating
Unintentional weight loss
If such symptoms continue or worsen, it is best to seek immediate medical help. We will get tests done to determine if you have the virus and continue to treat you.
Crohn's Disease
An inflammatory bowel disease called Crohn's Disease comes to affect the bowel tissue and other areas of the digestive tract. More commonly, it will affect the colon and the last part of the small intestine. If you experience symptoms for this infection, immediate attention is necessary, or you are risking life-threatening complications.
Patients find that some of the symptoms will sometimes worsen or even disappear entirely. Some of the symptoms you may experience are as follows:
Diarrhea
Fever
Fatigue
Cramping or abdominal pain
Blood in your stool
Mouth sores
Weight loss or reduced appetite
Pain near the anus due to inflammation
While the exact cause behind Crohn's Disease is unknown, we believe that stress and diet come to aggravate such infection. With that being said, you can expect us to work on a treatment that will work correctly for you. However, more than likely, we will start you off on anti-inflammatory drugs. The last of our options is surgery to help temporarily relieve the pain.
Colonoscopy


Another test that we can perform to detect changes in your colon or rectum is a colonoscopy. We suggest this test to people who seek information on intestinal symptoms or those who have a history of polyps. Also, we use this exam to screen and reduce the risk of colon cancer.
You can expect this medical procedure to last about thirty minutes. However, the anesthetic used will last about six to eight hours. Therefore, we recommend having a designated driver take you home after.
Visit Dr. James Maher at Katy Stomach Doctor
Real patients trust us for primary care, consultations, exams, and much more. Schedule a day appointment at Katy Stomach Doctor sometime soon. You can reach us online, or directly call us at 281-945-5190. Doctor James Maher is undoubtedly the best Fulshear TX Gastroenterologist Near Me and you!
Fulshear TX Fun Facts
In 1824, Fulshear was established.
Fulshear features the highest per capita educational attainment and income in Fort Bend County.
There was a population of 623 and twelve businesses in Fulshear in 1988.
For more fun facts, click here!