Are you looking for a Cinco Ranch TX Hemorrhoid Doctor Near Me? Then let The Katy Stomach Doctor be the answer you are looking for! We offer numerous services, including hemorrhoid care, when you find yourself experiencing one.
Dr. James Maher, M.D., is board-certified and is ready to not only help you but educate you in the problem you are dealing with. Digestive health is his specialty, and he understands the needs your body is asking for. His staff at the Katy Stomach Doctor will work with you to give you the care to help you get back on your feet when you have a stomach condition.
Please continue reading to learn more about our services, including hemorrhoid care!


Hemorrhoid Banding
Getting a hemorrhoid is a common issue for a lot of people. Whether it be external or internal, you are probably experiencing a lot of pain and need help. Here at The Katy Stomach Doctor, we specialize in hemorrhoid care to help you get a handle on the problem. One of our best procedures with excellent results is hemorrhoid banding.
Hemorrhoid banding is a quick and easy way to get rid of your hemorrhoids fast. In less than a minute, your hemorrhoid is in your control with the help of the Katy Stomach Doctor team.
Knowing if you have a hemorrhoid is if you experience pain while sitting in your best clue. Getting a hemorrhoid is not new and can happen to everyone. Pregnancy and constipation are two ways you can get them as well as an inactive lifestyle. Dr. Maher is your Cinco Ranch TX Hemorrhoid Doctor Near Me that you deserve.
Colonoscopy
A colonoscopy is a critical test that your doctor will recommend you take to keep your health up to date. This test will help detect any issues like changes or abnormalities that you may have in your colon.
This 30-minute procedure will let your doctor see inside of you and figure out if you need more than just a check-up at the Katy Stomach Doctor. You might feel slight discomfort after the procedure, but this is normal.
Once you receive your results is where we will go from there. If you have adverse effects, you do not need to worry about another check-up for ten more years. However, if they come back positive of something being wrong, there will be a follow up with Dr. Maher on what steps to take next.
Hepatitis C
Hep C is standard and affects over 2.7 million people. We understand that getting Hep C happens, and we want you to know it is okay, and we are here to help. Coming to terms with having Hep C is step one. Step two is calling The Katy Stomach Doctor to get the care you need to live with this virus.
Hep C is a virus that attacks the bloodstream once contracted. This can be spread by sharing personal items with someone infected with Hep C. If you are experiencing abdominal pain or even jaundice symptoms, you should give us a call for further instructions.
With the proper medicine and treatment, you can gain control of your Hep C and continue living an everyday life.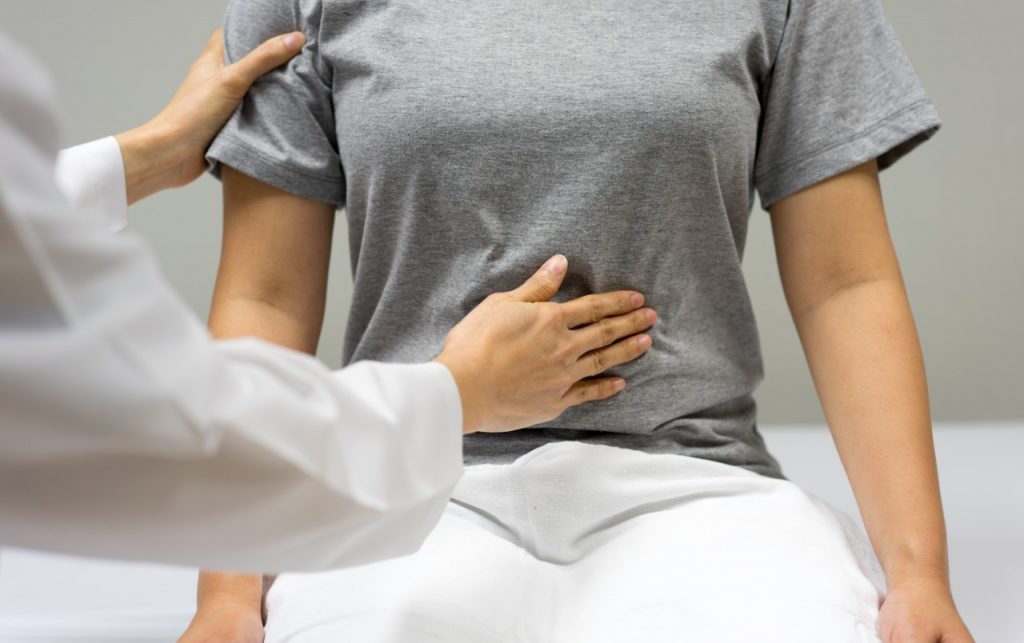 Helicobacter Pylori Treatment
H. Pylori is a bacteria that infects the stomach. This is usually found in childhood and gives a person numerous ulcers. However, it can affect anyone of any age as well. Though there is no known cause for this bacteria, it is believed you can get it through someone's saliva.
Symptoms include pain and aching in the stomach as well as the loss of appetite. When these symptoms begin to worsen, calling Dr. Maher is your best option to get the help you need.
You're just one call away from being able to have your H. Pylori under control.
GERD
Gastroesophageal Reflux Disease is when the stomach acid in your body decides to travel back up from your stomach to your throat and out of your mouth. This can damage the lining of both your stomach and throat. More people than you think to deal with this, whether once a year or once a week.
Here at Katy Stomach Doctor, we will help you get a handle on your acid reflux. With the right treatment and medicine given to you by Dr. Maher, you are in good hands.
Irritable Bowel Syndrome
IBS is a chronic and joint disorder that affects the large intestines of the colon. However, with the correct treatment, you can manage this problem. If you experience abdominal pain or cramping issues, you might need to visit the Katy Stomach Doctor.
The cause for IBS is still a question that most do not know of. However, numerous studies have shown that muscle contractions in the stomach can be a reason. See Dr. Maher if you believe you have IBS and need treatment for it.
Crohn's Disease
As an inflammatory bowel disease, Crohn's disease spreads deep into the infected bowels' layers and tissues and creates suffering for those who have it. Additionally, the small intestines are what Crohn's attacks first.
Symptoms for Crohn's can range between mild and severe but should be dealt with immediately. Diarrhea and fatigue, as well as cramping, are signs of Crohn's, and you should see Dr. Maher as soon as possible.
The Katy Stomach Doctor
When searching for a Cinco Ranch TX Hemorrhoid Doctor Near Me, The Katy Stomach Doctor is the right choice for your health. We know digestive systems and how to continue taking care of them even if you do not have any problems. Give us a call today to speak to our doctors about how we can help you. Or visit our website to read about our services and locations.
Katy Stomach Doctor is your Cinco Ranch TX Hemorrhoid Doctor Near Me.
Houston Fun Facts:
The Aurora Picture Show has 800 films in its video library collection and the use of the library is free.
At the David Adickes Sculptrworx Studio you can see gigantic head sculptures of famous people, including George W. Bush and The Beatles.
A massive underground cistern was discovered a few years ago under what is now the Sky Lawn at the Water Works. The Cistern was built in 1927 and provided drinking water to Houstonians for decades before springing a leak.
For more information about Houston, Tx, visit the city's website!