If you require the best Cinco Ranch TX Gastroenterologist, find him at James Maher M.D. Gastroenterology. Doctor James Maher is committed in providing you with the most effective and highest quality consultations and procedures.
As a Board Certified Gastroenterologist, you can have peace of mind knowing that you are cared for by the best hands. In fact, Dr. Maher has an extensive educational background. More so, we work to continue learning and growing in his medical certifications. There is no one as knowledgeable and caring as him.
In fact, he values patient education as much as he does his own education. He believes it is important to openly discuss with his patients about the disease they have, and the treatments he will use. Therefore, they will feel safe throughout any treatment they are receiving.
Trust Our Cinco Ranch TX Gastroenterologist


Dr. James Maher attended the University of Michigan and later moved to the Medical College of Virginia. There, he graduated in an accelerated program. To complete his residency, he did Internal Medicine at the University of California, Irvine.
Then, he attended the University of Southern California where he completed a one-year Fellowship in Hepatology. The following year, he obtained a two-year Fellowship in Gastroenterology from the University of California, Irvine.
As you can see, Dr. Maher is a highly qualified doctor for any diseases related to gastroenterology. Although his interests lie in treating colon cancer and inflammatory bowel disease, he is experienced in various stomach diseases and problems.
Diseases That We Treat
As stated, we provide you with the best healthcare in your community. Here, you will receive the highest quality and most effective services from our talented Dr. Maher. If you ever experience any stomach complications, make sure to visit our office.
We will make sure to perform a comprehensive evaluation, determine your problem, and provide the necessary treatment solutions. There are a variety of services we provide, from endoscopy to ulcerative colitis, and much more. Do not settle for just any doctor, make sure that you visit an individual you can trust.
When you place your trust in our Cinco Ranch TX Gastroenterologist, Dr. Maher, you are doing yourself a favor. By visiting us, you are placing yourself in the hands of the most skilled and experienced doctor out there.
Ulcerative Colitis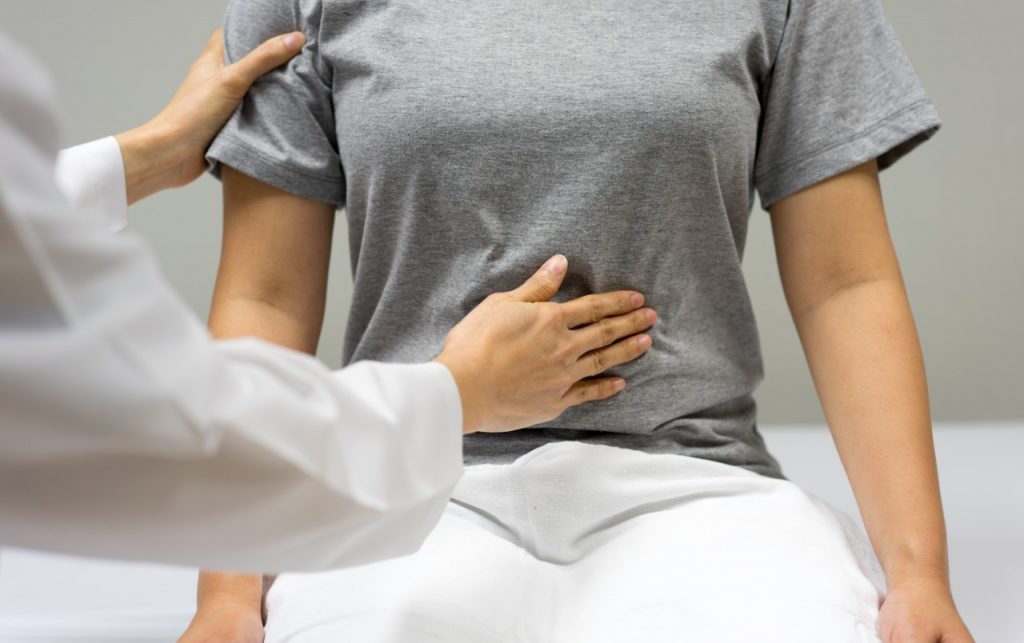 The common disorder, Irritable bowel syndrome (IBS) is known for affecting the intestine or colon. This disease is considered a chronic condition that you will need to manage long-term. Although this may sound scary, count on Dr. Maher to be with you every step of the way.
Together, we will work to plan a treatment that works with you. Since the cause of this disorder is unknown, treatment usually involves surgery or drug therapy. Most commonly, you can expect anti-inflammatory drugs to be the first step into reducing such a disease.
If you experiencing abdominal pain or cramping, you could have irritable bowel syndrome. Other symptoms to be aware of are bloating, excess gas, diarrhea, constipation, or mucus in the stool. Even though it is common for these symptoms to come and go, be safe by visiting us for a check-up.
As mentioned, while the exact cause behind IBS is unknown, some factors play a role in this disorder. Such factors include muscle contractions and inflammation in the intestine, severe infection, or changes in the bacteria of the intestine.
Crohn's Disease
Another inflammatory disease that people experience is Crohn's Disease. It is common for the inflammation to spread into the layers of the affected tissue and other areas of the digestive tract. However, the last part of the small intestine and the colon are the most common areas affected by Crohn's Disease.
Since Crohn's Disease can bring life-threatening complications, we highly recommend you visit our offices. Some of the symptoms to be aware of are diarrhea, fever, fatigue, and abdominal pain. Also, you may experience blood in the stool, weight loss, and mouth sores.
If this is the case, make sure to come in for a consultation. Although there is no cure for this disease, there are some medical treatments that we can begin. With such treatments, we work to reduce the inflammation that triggers pain.
Since our doctors suspect that diet and stress may cause Crohn's Disease, we will suggest changes to your lifestyle. However, if such changes and treatments do not work, we will then recommend surgery. While the surgery does not cure this disease, it will bring temporary relief.
Upper G.I Endoscopy


Whenever an unknown stomach abnormality arises, we suggest our Upper G.I Endoscopy treatment. Also known as EGD, this procedure will observe the inside of your upper digestive tract. By using a tiny camera entering your mouth, we can see issues that could affect your digestive system.
More commonly, this procedure is done on people that need to identify problems in their esophagus or stomach. Such people may experience chest or abdominal pain, nausea, vomiting, heartburn, or bleeding. Also, they could be experiencing problems while swallowing or inflammation.
When looking to get his treatment done, there will be somethings we ask for proper preparation. For one, we will ask that you fast for eigth hours before the procedure. Secondly, you must inform us if you are preganant or have any cardiovascular conditions.
After the treatment, you must have a designated driver or trusted person to care for you. We do not recommend driving for the rest of your day, since you may experience dizziness and drowsiness.
Visit Dr. James Maher Soon
For more information about our James Maher M.D Gastroenterology, you can browse through our website or call us directly at 281-945-5190. You can trust that Dr. James Maher is the best Cinco Ranch TX Gastroenterologist there is!
Cinco Ranch TX Fun Facts
Cinco Ranch is part of the Katy, Texas community.
The history of Cinco Ranch starts before Texas was a republic.
The Golf Club at Cinco Ranch has an 18-hole, par-71 daily free course.
To learn more, click here!