If you are searching for the Best Cinco Ranch TX Gastro Doctor, find him at Katy Stomach Doctor. Our offices work to provide you with the most effective gastroenterology healthcare services. We want to ensure that you receive the best of the best for your health.
When it comes to your health, you require someone that is trusting and caring. There is no one better than Dr. James Maher at Katy Stomach Doctor. Not only is he more than qualified for the job, but he is also the kindest doctor. He will make sure that you are well-informed and safe during your consultation.
At any moment you experience stomach pain, do not hesitate to visit us. You can also schedule an appointment online, or you can call us directly. We are more than glad to care for your health. No matter the evaluations or procedures you receive, rest confident that we will be with you every step of the way.
Searching for the Best Cinco Ranch TX Gastro Doctor?
No one compares to the knowledge and kindest of Dr. James Maher. Not only does he have an excellent educational background but even better beliefs. He believes that patient education is equally vital to his own education. In other words, he is willing to share his knowledge to help you better understand what you are dealing with.
Dr. Maher graduated in an accelerated program from the Medical College of Virginia. Having gone to school in California, he transferred to the University of California, Irvine, to complete his Internal Medicine residency. Soon after, he moved to the University of Southern California to finish a one-year Fellowship in Hepatology.
However, he did not stop there. He also completed another Fellowship in Gastroenterology from the University of California, Irvine. To this day, he continues to expand his medical education and certification. With such background, you can trust him to be the best Cinco Ranch TX Gastro Doctor!
Visit Katy Stomach Doctor
When you visit our medical center, Katy Stomach Doctor, you are doing yourself a favor. Not only will you receive the best services around, but you will also learn so much from Dr. Maher.
He will inform you about the disease and treatment options you have. Regardless of the stomach problem, you are experiencing, rest assured you will receive the highest quality care and services. Stop searching for the best gastro doctor, when you can find him at our offices.
Visit us online, and make an appointment sometime soon. We are more than happy to serve you and our community.
Ulcerative Colitis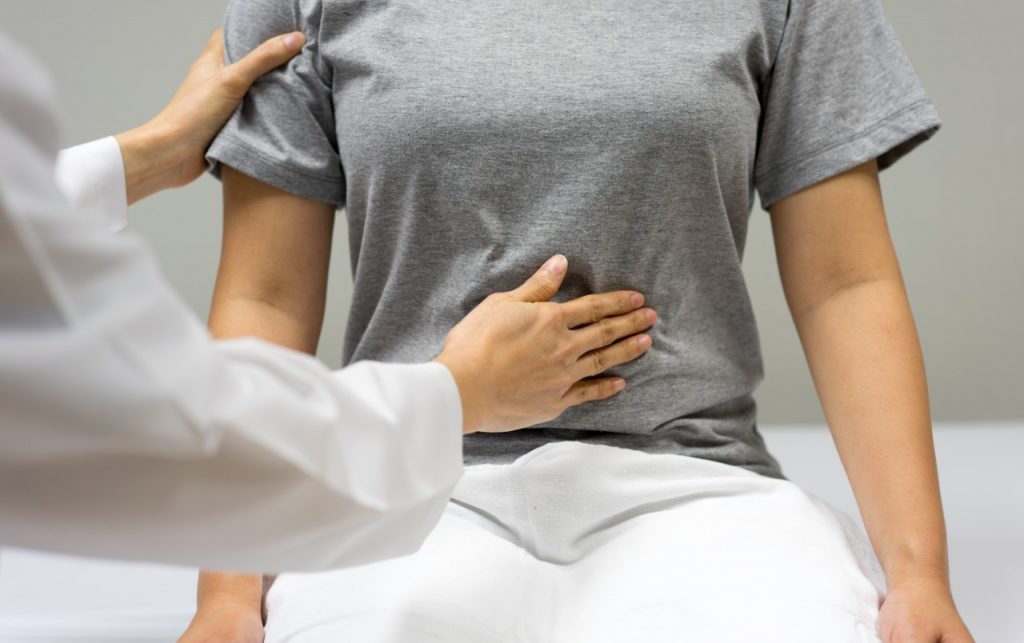 A common irritable bowel syndrome (IBS) is a disorder that affects the large intestine and the colon. Since this disorder requires long-term treatment, Ulcerative colitis is considered a chronic condition. While that may sound scary, you can trust that Dr. Maher will find a suitable treatment for you.
Although the cause of this disease is unknown, some factors play a role in its development. For instance, some of those factors include muscle contractions and inflammation in the intestine and severe infection. Also, there may be changes int eh bacteria in the intestine.
Whenever a person has Ulcerative Colitis, they will experience the following symptoms:
Abdominal pain
Cramping
Bloating
Excess gas
Diarrhea or constipation
Mucus in the stool
Even though such symptoms can worsen or also disappear at times, it is best to consult with Dr. Maher for reassurance. If we determine that you have this condition, we will start you off with some anti-inflammatory drugs. Other treatments include drug therapy and surgery.
It is vital to note that while surgery can eliminate ulcerative colitis, it requires removing your entire colon and rectum.
Crohn's Disease
Another inflammatory bowel disease (IBD) that we treat is Crohn's Disease. This condition often spreads to the affected bowel tissue or other areas of your digestive tract. Most commonly, Crohn's Disease will affect the colon and the last part of the small intestine.
While the symptoms for this disease range from mild to severe, they usually include:
Diarrhea
Fever
Fatigue
Abdominal pain and cramping
Blood in your stool
Mouth sores
Reduced appetite and weight loss
Pain around the anus due to inflammation
Similar to Ulcerative Colitis, the cause for this condition is not known. Due to that, there is no one specific treatment that will work for everyone. Instead, Dr. Maher will work to find you a treatment plan that suits you best. All in all, this treatment aims to reduce inflammation and improve long-term prognosis.
EGD


Lastly, there are multiple evaluations and exams that we perform at Katy Stomach Doctor. One procedure that we use to diagnose and treat conditions of the upper digestive system is EGD or upper endoscopy. With this procedure, we will observe any changes in your esophagus, stomach, or small intestine.
Usually, we recommend this procedure to people looking to investigate symptoms like nausea, vomiting, and abdominal pain. Also, to anyone having difficulty swallowing or experiencing gastrointestinal bleeding. People who are looking to treat any digestive problems are also recommended an EGD.
If you are looking to get this done, you can expect this procedure to take up to 15 to 30 minutes. We will insert an endoscope and will observe the inside of your entire colon. If needed, Dr. Maher will use surgical tools to collect tissue samples for further analysis.
Schedule an Appointment with Dr. James Maher Today
As you can see, there is so much that Katy Stomach Doctor can do for you. You will receive the most effective healthcare services from Dr. James Maher. More so, we will keep you informed throughout your procedure.
For more information, browse our website or call us at 281-945-5190. There is no better Cinco Ranch TX Gastro Doctor than ours!
Cinco Ranch TX Fun Facts
Newland Communities bought 1,828 acres of land for Cinco Ranch in 2003.
The history behind Cinco Ranch starts before Texas was a republic.
There are 11 community pools in Cinco Ranch!
Find more information here.