Are you searching for a team of Cinco Ranch TX Digestive Specialists that will accurately diagnose your condition? If so, give Katy Stomach Doctor a call! Our wonderful team of medical professionals is here to evaluate, diagnose, and provide treatment options for you.
The Katy Stomach Doctor team is led by the expertise of Dr. James Maher, a board-certified gastroenterologist. Furthermore, we are a full-service gastroenterology clinic that offers evaluation, diagnosis, and treatment of an assortment of digestive health conditions.
Have you been experiencing digestive health concerns like trouble swallowing, acid reflux, or abdominal pain? If so, consider contacting the team at Katy Stomach Doctor today. We have the knowledge and in-house equipment to evaluate, test, and diagnose your condition.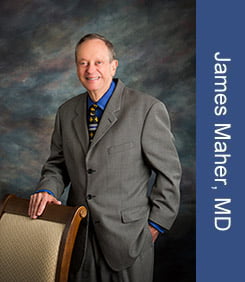 Meet Dr. Maher!
Dr. James Maher is at the center of all we do. He is a graduate of the Medical College of Virginia, where he received a diploma From the accelerated program. Following his graduation, Dr. Maher completed an internetship and two residencies at the University of California-Irivine.
Similar to his specialization in Internal Health medicine and gastroenterology, Dr. Maher's focus is conditions like IBS, colon cancer, and acid reflux. Furthermore, he never waivers from the belief that his first mission is to educate patients about their conditions. First and foremost, he helps them understand the best way to manage their symptoms.
Dr. Maher shows a level of compassion and patience that sets him apart from other clinics. The way he cares about his patients makes him one of the most highly recommended Cinco Ranch TX Digestive Specialists in the Greater Houston area.
Evaluation
Have you ever eaten spicy food and had heartburn or stomach pain after? Or, have you experienced abdominal cramps after exercise? Some digestive symptoms last only a short-term and are directly related to an activity or type of food. These symptoms can be considered normal side effects of those actions.
However, when these or other symptoms begin to last longer and intensify, it is definitely time to see your Cinco Ranch TX Digestive Specialists. Choosing to ignore the symptoms can have serious consequences on your health. Furthermore, it could intensify your condition.
If you have health problems like liver disease, acid reflux, or inflammation of the digestive tract, the medical team at Katy Stomach Doctor can offer an accurate evaluation of your symptoms.
Dr. Maher offers all the knowledge of a board-certified gastroenterologist. When you begin to have doubt about how normal your symptoms are, give us a call or schedule an appointment online.
Diagnose
Your Cinco Ranch TX Digestive Specialists can make an educated guess about the causes of your symptoms. However, in many cases, they have to further evaluate your condition by performing additional tests. The overall goal is to figure out what the underlying condition is.
For example, if you are experiencing upper digestive tract issues like acid reflux, trouble swallowing, or esophageal inflammation, your doctor might order an endoscopy. This procedure lasts about thirty minutes but can reveal a lot in that time.
An endoscope (small camera) is inserted into the patient's mouth and down their throat during this procedure. Your doctor will be able to assess the damage and possible causes. Additionally, he can harvest tissue (Biopsy), which might reveal more information about your condition.
This procedure requires the use of anesthesia, so you will want to refrain from operating a motor vehicle for about twenty-four hours after. If you have questions or concerns about the side effects you are experiencing, call your doctor right away.


Treatment
Once you have received a diagnosis for your condition, you might be wondering, 'what next?' We want you to know that your Katy Stomach Doctor team is here for you every step of the way.
Dr. Maher and his team excel at patient care and take the time to help you understand your condition and how to manage it. Many doctors will advise their patients to make simple lifestyle changes before more advanced treatments. Changes in your eating habits and daily exercise routine can have positive effects on your physical health.
If you continue to experience severe symptoms even after these lifestyle changes have been made, your doctor might prescribe you a medication. To book an appointment, visit our website, or give us a call!
We Accept Your Insurance!
The medical team at Katy Stomach Doctor takes tremendous pride in the way they care for their patients. This care extends to helping you figure out whether your insurance covers a visit to our office.
We understand that many people will attempt to ignore their symptoms due to financial hardship. However, we want you to know that in the long-term doing so will negatively impact your health.
Fortunately, Katy Stomach Doctor accepts most major insurance plans. These include Cigna, BCBS, United Healthcare, and Ambetter. If you are not sure your insurance covers a visit to your Cinco Ranch TX Digestive Specialists, give us a call today.
Our friendly and caring team will help you find answers. Don't miss this opportunity to schedule an appointment to get your digestive symptoms treated. You won't find this kind of high-quality care anywhere else.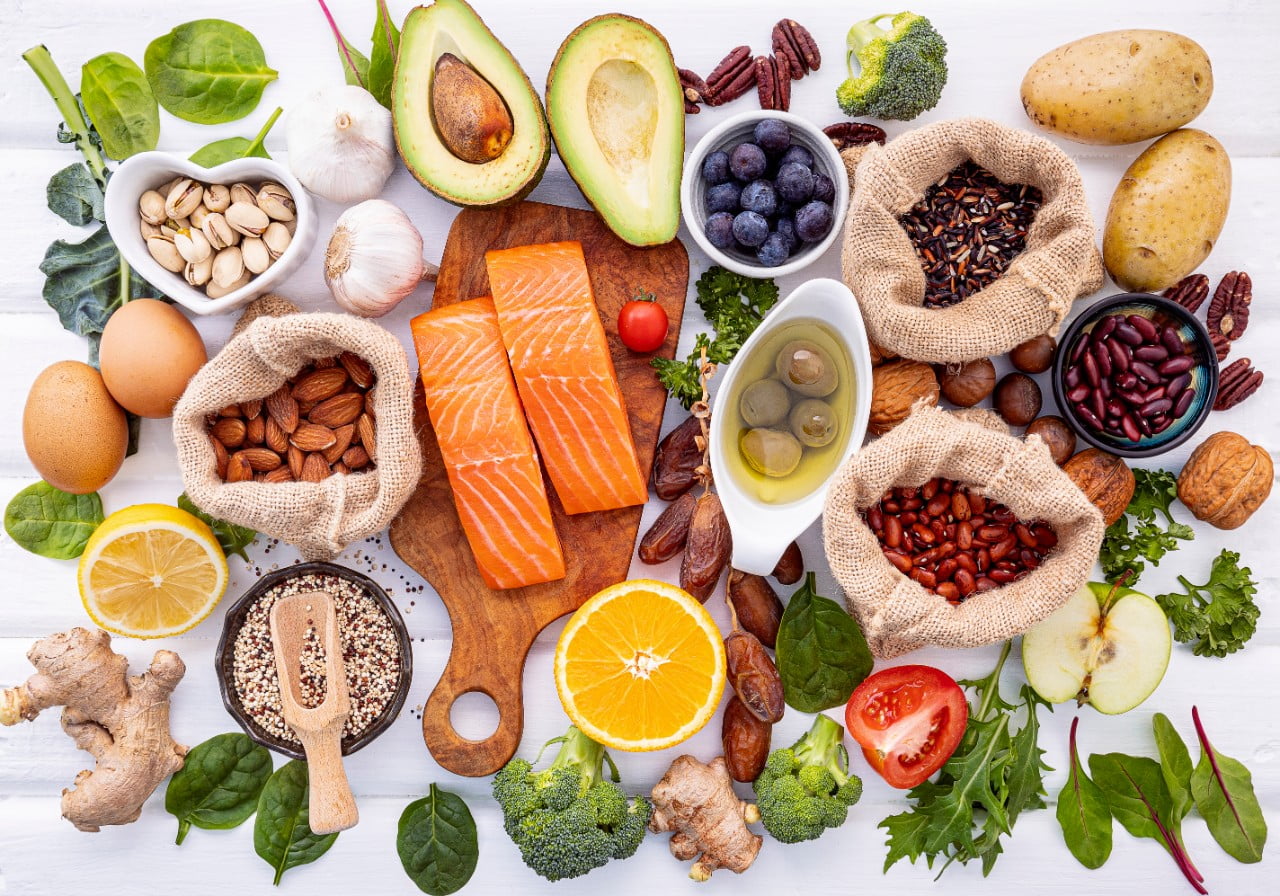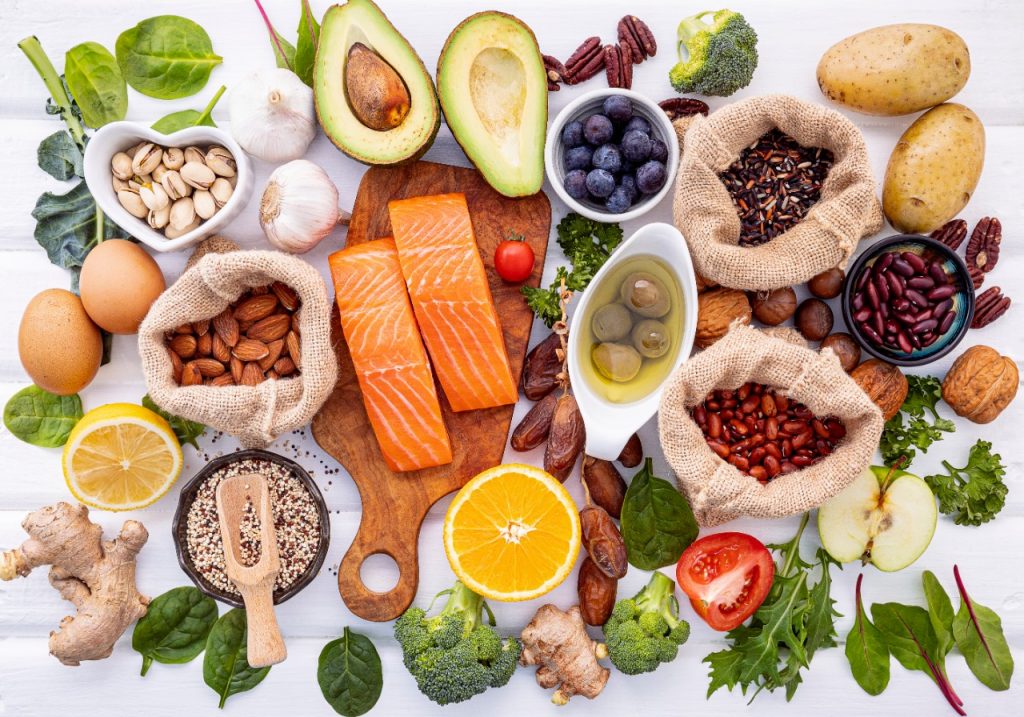 Cinco Ranch TX Digestive Specialists
When you schedule your visit to the Katy Stomach Doctor, we guarantee that our level of patient care will exceed your expectations. We treat every patient with the dignity and patience they deserve. Furthermore, Dr. Maher and his team take pride in the quality of care they offer.
After leaving the Katy Stomach Doctor, you can have peace of mind know there is a qualified and professional medical team working alongside you to resolve and treat your digestive health condition.
For more information about the Katy Stomach Doctor, our locations, or our services, visit our website! You can also speak with a friendly team member by calling 281-945-5190.
Katy, TX Fun Facts:
Katy is named for the K-T Railroad.
Downtown Katy, also called Old Katy, is where many festivals and events are held every year.
Katy is just a 30-minute drive from Houston.
The City of Katy is located in Fort Bend County.
For more information about Katy, TX, visit the city's website!