For the most trusted Cinco Ranch TX digestive health specialists, visit James Maher M.D. Indeed, Dr. James Maher is a Board Certified Gastroenterologist. Dr. Maher attended the University of Michigan, as well as the Medical College of Virginia, where he graduated in an accelerated program. Furthermore, he completed his residency at the University of California-Irvine. Continuing his education, he completed a fellowship in hepatology at the University of Southern California. He was followed by a two-year fellowship in Gastroenterology studying at the University of California-Irvine.
About Dr. Maher

Dr. Maher is board-certified in both Internal Medicine and Gastroenterology. With a commitment to patient care, he fervently involves himself in continuing medical education and board recertification. Among Dr. Maher's many interests are colon cancer, inflammatory bowel disease, biliary tract disease, and endoscopy.

Moreover, Dr. Maher believes patient education is paramount. Therefore, he assures an open and thorough discussion of all patient options is a vital responsibility. Rest assured, Dr. Maher's commitment to high quality affords you the treatment you deserve. Find out what makes Dr. Maher the number one Cinco Ranch TX Digestive Health Specialists.



Cinco Ranch TX Digestive Health Specialists Services

Colonoscopies are a great way to explore and understand the causes of intestinal discomfort. The procedure is quick and painless. Indeed, it usually lasts a mere 30 minutes. During the procedure, we use endoscopy to analyze the digestive tract. Thus, we can take any biopsies or address any concerns as they arise. Dr. Maher will inform you of any irregularities before the procedure. Rest assured, the procedure is performed under anesthesia. Therefore, you will not experience any discomfort. Additionally, Dr. Maher offers other endoscopic procedures.
Upper G.I. Endoscopy procedures look inside the upper digestive tract. Indeed, this procedure involves a tiny camera at the end of a long thin, and flexible tube. Firstly, the tube is placed inside the patient via the mouth. This way, Dr. Maher investigates and offers diagnoses and treats conditions that affect the upper digestive system. Patients qualifying for Upper GI Endoscopy usually experience abnormalities in the esophagus or stomach. Therefore, Dr. Maher uses Upper Gi Endoscopy to investigate. These issues include, but are not limited to swallowing problems, heartburn, chest or abdominal pain, and many others. Book an appointment online today.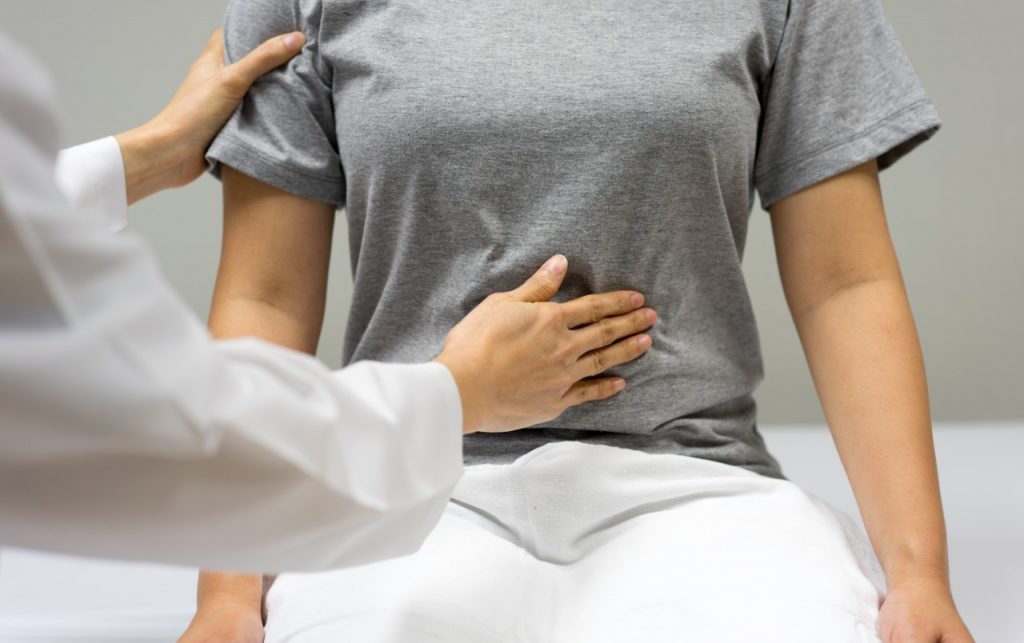 Commonly Treated Conditions
Crohn's disease is an inflammatory bowel disease. Indeed, the inflammation caused by Crohn's disease spreads deep into the layers of bowel tissue and areas of the digestive tract. Without a doubt, it is a painful and sometimes debilitating condition. Unfortunately, in some cases it leads to life threatening complications.
The exact cause of Crohn's disease remains unknown. Rest assured, Dr. Maher is well qualified for the diagnosis and treatment of this condition. Previously, many physicians believed stress and diet were the cause. However, this is not the case. In fact, research shows several hereditary and immune factors play a role.
Treatment of Crohn's Disease
Unfortunately, there is no true cure for Crohn's Disease. Moreover, there is no one size fits all treatment. Rest assured, Dr. Maher offers medical advise suited to individual patients. The goal is to reduce inflammation that triggers the signs and symptoms of Crohn's. Therefore, improve the long term prognosis and limit complications. In the best scenario, this not only leads to symptom relief, but also long-term remission.
There are many treatment options for Crohn's. Firstly, anti-inflammatory drugs such as corticosteroids or Oral 5-aminosalicylates. Secondly, immune system suppressors. These reduce inflammation while they target your immune system. As a result, prevent substances that cause inflammation. Most patients experience optimal benefits from a combination of these two drugs. However, there is not a one size fits all treatment. Let Dr. Maher find the best one for you. Call today to find out how.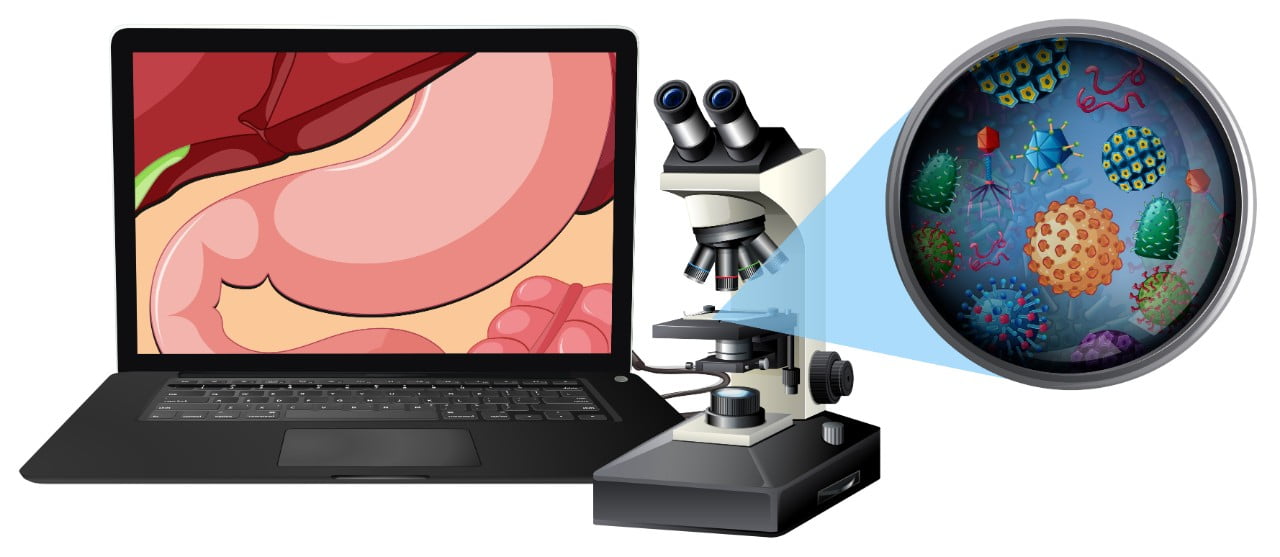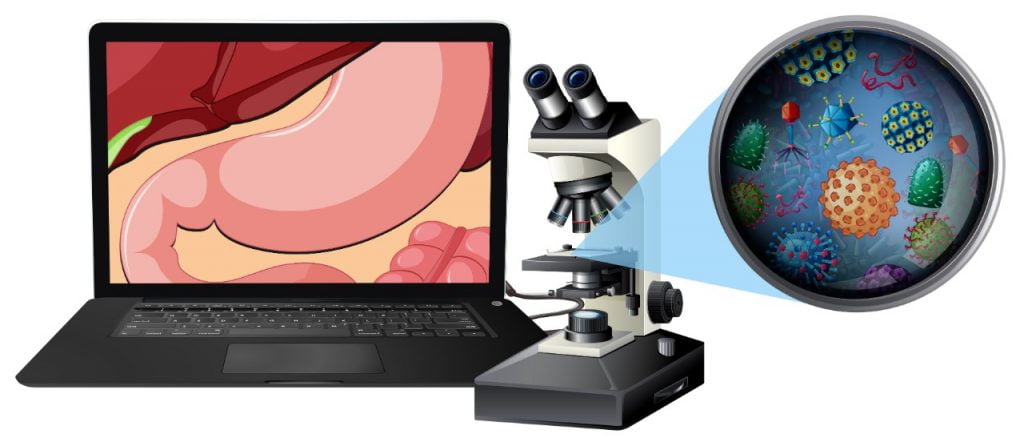 Irritable Bowel Syndrome
Irritable bowel syndrome is a common disorder that affects the large intestine or colon. Unfortunately, IBS is a chronic condition that requires long-term management. However, with Katy TX gastroenterologist Dr. James Maher's aid, you will find a treatment suited for you. With his number one priority being patient education, you can guarantee you will not only be heard but well informed. There are many treatment options. Allow Dr. Maher to find the best one for you.
Rest assured, irritable bowel syndrome does not cause bowel tissue changes or increase your risk of colorectal cancer. However, it leads to many uncomfortable symptoms. Many common symptoms include abdominal pain, cramping, and many more. In fact, it can be difficult to track. Often, the symptoms can seem to worsen or disappear without causality.
IBS Causes and Treatments
Like many other diseases, the official cause of IBS is unknown. However, several factors play a role, such as muscle contraction, inflammation, nervous system, and microflora changes. Indeed, IBS or Ulcerative colitis treatment usually involves either drug therapy or surgery.
Anti-inflammatory drugs are typically the first step in treatment. Secondly, immune system suppressors are often administered. These drugs focus on reducing inflammation. For many patients, a combination of drugs is more effective than one. Thirdly, Antibiotics reduce the amount of drainage and heal fistulas and abscesses. Many researchers believe antibiotics reduce harmful intestinal bacteria that play a role in overstimulating the intestinal immune system.
Call our Office Today
Without a doubt, Dr. Maher is the most qualified gastroenterologist in the area. Moreover, his committment to care and patient satisfaction is unparalleled. In fact, Dr. Maher believes patient education is his most important job. Therefore, you can rest assured you will be heard and cared for. Additionally, you will understand the steps he takes to improve your health.
Regardless if you are suffering from IBS, Crohn's, or a more severe issue, Dr. Maher is here to offer the best medical advice. Call our office today at (281) 945-5190 or check out our location. Let Dr. Maher show you why he is the number one Cinco Ranch TX digestive health specialists.
Fun Facts About Katy TX
Katy was originally known as Cane Island.
Check out the Katy Rice Harvest Festival.
Home of actress Renee Zellweger.
Find out more about our town.