There is a great Cinco Ranch TX colon specialist in your area. Dr. James Maher is a board certified Gastroenterologist. With an office in Katy Tx he is able to serve the Houston, Katy, and Cypress areas.
Dr. Maher is an alumni of the University of Michigan. Then he attended the Medical College of Virginia. He moved to California and finished a Internal Medicine residency at the University of California-Irvine. After this, he completed a 2 year Fellowship in Gastroenterologist at the same university. He then moved to Katy Tx and started Katy Stomach Doctor.
Having a doctor board-certified in Gastroenterology and Internal Medicine allows for you to receive the best care. Dr. Maher wants to provide you the best quality and most effective healthcare in this community. Because of this, there are consultations and evaluations for Gastroenterology related diseases and problems.
He believes that patients should understand all that is going on at all times. So he is here to sit with you and talk about the next steps forward.
Services Provided
We deal with all Gastroenterology related diseases and problems. Because of this, we provide many services. After a consultation or a previous doctor's suggestion, a patient's needs is decided. Schedule an appointment today by stopping by at our physical location or call 281-945-5190.
Some of our more common services include colonoscopy, hemorrhoid bandaging, Upper GI-Endoscopy, Gall stones and more. We are able to look through your digestive system and your digestive tract for bowel disease as well.
Who should get a Colonoscopy
The recommendation we give men and women as Cinco Ranch TX colon specialist. As they get older, we ask them to get their colon checked. Colon Cancer has become more common in people ages 50 and up. The average age for men to be diagnosed is 68 and for women 72.
There are some instances of people getting it much younger than these average years. So checked every year starting from the age of 50 is what we recommend. This way if there is anything it can get a diagnosis and treatment.
What is a Colonoscopy
A colonoscopy exam is done in order to check for cancer in the colon. Inserted into the rectum, during this procedure, is a flexible tube with a camera at the end. The camera allows the doctor to see what is happening and evaluate the colon more closely. Abnormal tissue can be found during a colonoscopy, it can be removed right then. This also allows for biopsies to be done during a colonoscopy.
It is advised and recommended that when coming in for a colonoscopy that someone follow you. This procedure usually takes about 30 mins to an hour, but the anesthesia does take a while to wear off. So you will not be able to drive home or do much throughout that day.
It is common to feel bloated or to pass gas a couple hours after the procedure. Your first bowel movement might have small traces of blood , this is common. If you begin to experience persistent bleeding, clots, a fever over 100, or abdominal pain then you should contact the doctor.
How to Prepare & The Risks
Just like any other procedure there are ways too prepare and risks.
To prepare for a colonoscopy a patient should adjust their medications. Speaking to the doctor about any medications that you are taking is important because you don't want tot have side effects later. If you have diabetes high blood pressure heart problems or are taking any medications or supplements with iron, please let the doctor know. You will also want to let the doctor know if you are taking any blood thinners .
Other than confirming the medication your taking to your doctor you will want to take laxatives and change your diet a couple days to your appointment. All these preparations are important because you don't want any residue in your colon. Having residue could compromise the result of the test.
Risks that could come from the procedure are minimal but are still important to know. There might be colon perforations, bleeding, or reaction to the anesthetics.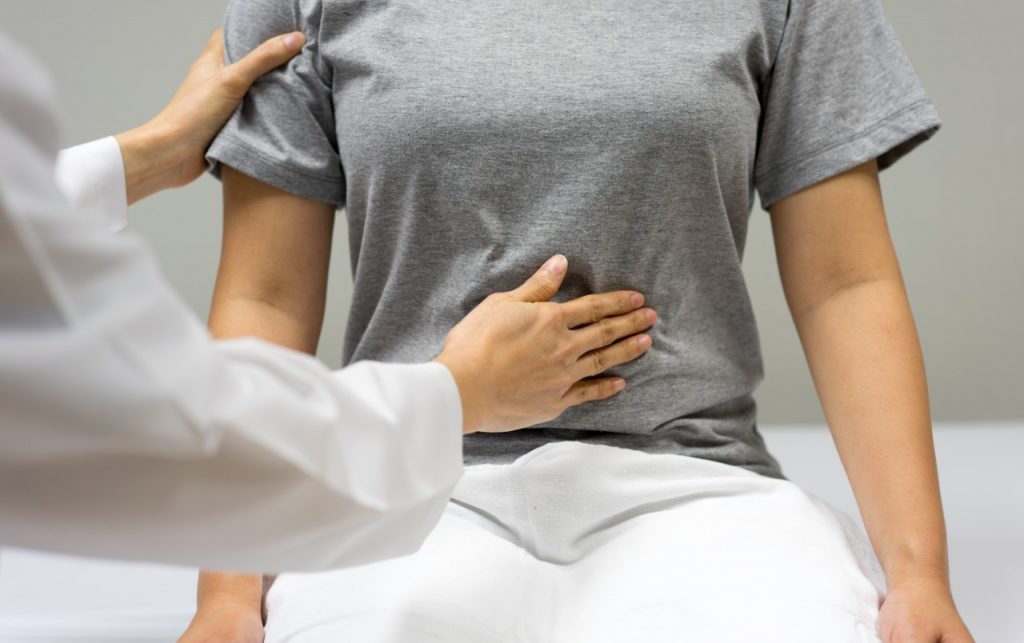 Insurance & Payments
As your Cinco Ranch TX colon specialist we want to accommodate you. When it comes to paying for these procedures they can be costly, especially if it is out of pocket. So for your convince we accept all major insurances. Too see the list of all the insurances accepted visit our website.
We also accept checks, cash, and most major card payments. Every insufficient fund check that is sent back to us will have a fee added to their bill. This is for our records and the sake of our account.
If you decide to pay out of pocket there are payment plans options. Past due balances will be considered delinquent after 30 days. Any account fitting this description will be sent to a collection agency after a final notice is sent to you. Also your failure to pay can be reported to the credit bureau. For more questions about billing visit the website.
We are conveniently affiliated with 3 different hospitals. Memorial Herman on Katy freeway, Memorial Herman Center Surgery Katy, and Methodist West Hospital. Being referred to Katy Stomach Doctor by your physician can be due to the affiliations we have with these hospitals.

Cinco Ranch TX colon specialist
Here at Katy Stomach Doctor, we want to help you diagnose and treat any stomach problems you might have. We have friendly and supportive staff members that are ready to assist you while you are here. Dr. Maher is a board-certified Gastroenterologist and in Internal Medicine ensures that you are in the best hands.
If you have questions about the next steps you should take or how you can be referred to us from your physician don't hesitate to contact us. Give our office a call at 281-945-5190. Or you can email us at info@katystomachdr.com. Katy Stomach doctor is the best Cinco Ranch TX colon specialist.
Facts about Cinco Ranch TX
Cinco Ranch is a subdivision in Katy TX.
Elyson by Newland is a new community with homes for sale.
Cinco Ranch 2 has a large variety of trails.
For more information about Cinco Ranch, visit the website.