If you're in the Cinco Ranch area and need a quality stomach doctor, contact Katy Stomach Doctor Cinco Ranch TX colon rectal specialists. Dr. James Maher and his team of gastroenterology specialists are here to take care of the residents in Cinco Ranch.
For those searching for the best doctor in the Cinco Ranch area, visiting Dr. Maher will be your best in colon and stomach issues. Come into our offices for a consultation about any minor and major digestive issues.

New and existing patients come into our offices worry-free because they know Dr. Maher is the best in the industry. Dr. Maher is accurate and timely with diagnosis, providing his patients with effective care as well.
Taking care of your internal organs is very important. As we get older, the more our bodies change. Oftentimes, these changes require special attention from expert specialists.
Residents of Cinco Ranch can count on Dr. James Maher and his team of nurses to take care of any colon and rectal diagnosis.
Dr. James Maher of Katy, TX
Dr. James Maher has years of extensive education and research when it comes to gastroenterology and internal medicine. Board-certified in Gastroenterology, Dr. Maher began his schooling at the University of Michigan and Medical College of Virginia.
When it comes to his internal medical degree, Dr. Maher returned to study at the University of California-Irvine, where he received his degree. A one-year long fellowship in Hepatology at the University of Southern California followed by a two-year fellowship in Gastroenology back at the University of California-Irvine shows that Dr. Maher is very serious and diligent about continuing his education.
Although he's already board-certified, Dr. Maher stays up to date by continuing his education in his field. A few areas of interest of his are colon cancer, inflammatory bowel disease, and endoscopy. Dr. Maher is open to discuss every available option for treatment with his patients.
You and your family can entrust in him to diagnose and treat all his patients with the most ultimate care. Dr. Maher is a well-educated colon and rectal specialist for the Cinco Ranch, TX area.
Colon and Rectal Services and Procedures
Colonoscopy
In order to properly diagnose any internal digestive issues, a colonoscopy is in order. This type of procedure requires an inside look to really get to the cause of any issue with your colon or rectum.
A tiny camera attached to a flexible tube will be inserted into the rectum. By investigating what's going in your colon, your doctor can properly diagnose your health condition.
By removing any suspicious or abnormal tissue during the procedure will be taken to our lab to receive an accurate diagnosis and what proper medical steps should be taken. Polyps in your intestines need to be evaluated for they could be cancerous.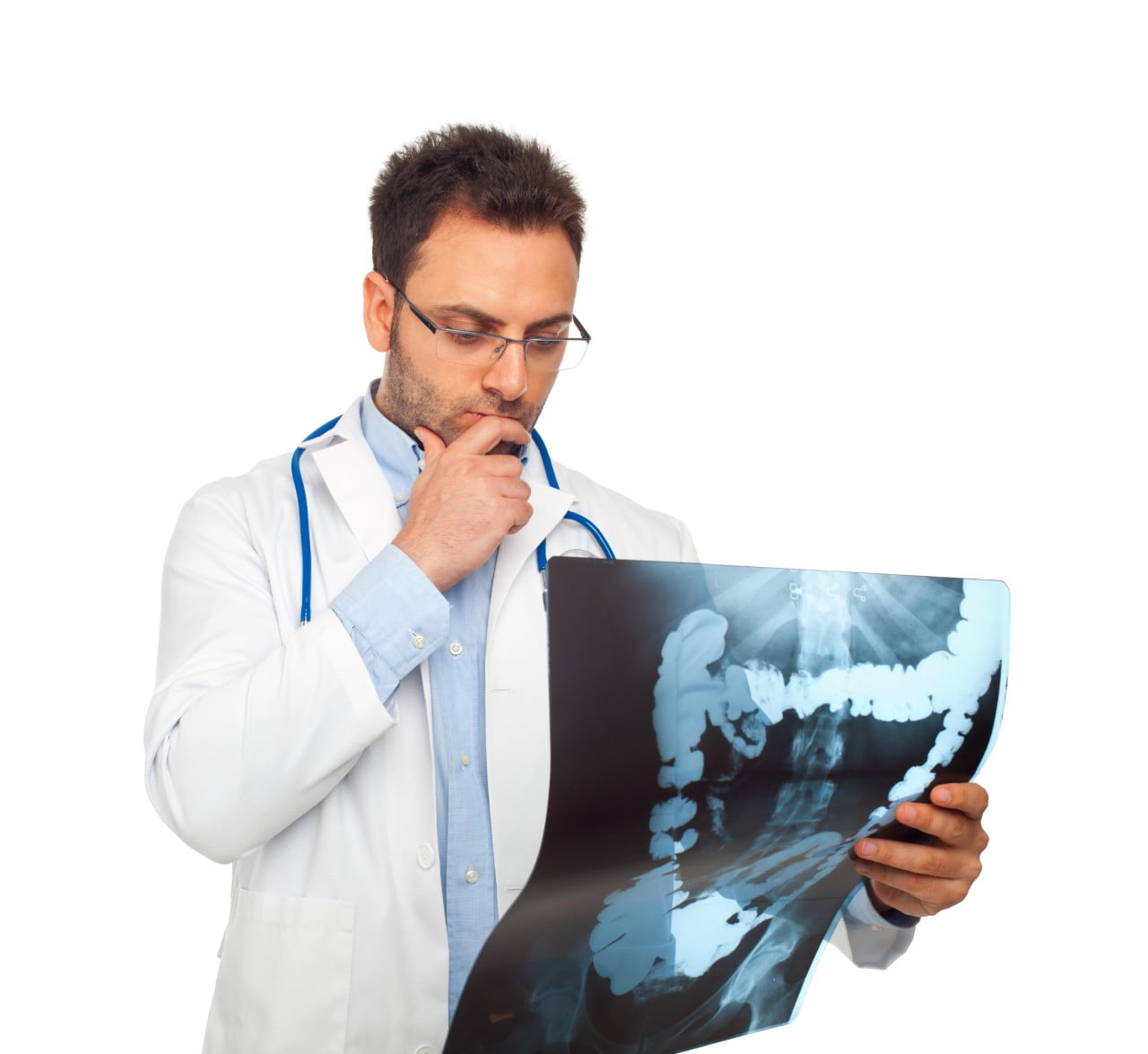 Although the procedure sounds extensive, the process should only last thirty minutes to an hour. Your primary physician only suggests this procedure if a patient has had a history of medical problems with their lower intestines.
Whether its cancer or any minor issues, Dr. Maher can properly diagnose any illnesses properly with a Colonoscopy.
Upper G.I. Endoscopy
If you or a loved one have any extreme chest or stomach pains, heartburn, or bleeding, then an Upper GI Endoscopy may be a treatment you need to diagnose what's going on.
With this procedure, Dr. Maher will insert a flexible tube with a tiny camera on the end through the mouth since the issues or illnesses would be detected in the upper intestines.
Reasons a patient would need this procedure:
Vomiting
Nausea
Heartburn
Issues with swallowing
Fasting for at least eight hours would be necessary before the procedure is performed. Please divulge to Dr. Maher if you have any pre-existing cardiovascular health problems or pregnant before scheduling this procedure. Please have a designated driver escort you home for the anesthesia to take up to eight hours to wear off after the procedure.
Here at Katy Stomach Doctors of Cinco Ranch, we care about our patients and their safety.
Other services and procedures offered at Katy Stomach Doctor
While we have only listed a few services and procedures performed here at our offices, we do and can cater to most internal medicine and digestive issues for our patients. Coming in for a consultation with any of the specialists in-house, we can pinpoint your complications.
Crohn's Disease
Crohn's Disease is also known as an IBS (irritable bowel syndrome) disease that affects deeply inside the tissues of the bowels and digestive tract. Mostly affecting the small intestine and colon, Crohn's Disease can be life-threatening if not treated immediately.
Signs that you could be effected by Crohn's:
Diarrhea
Fatigue
Mouth sores
Blood in stool
Although these signs and symptoms don't appear immediately, they could progressively get worse over time or not appear at all. Remission does happen with Crohn's Disease.
There are no real known reasons as to why Crohn's Disease affects our patients. Hereditary or your immune system are a few suggestions as to why you have Crohn's but it's still a known mystery.
But don't worry, there are a few ways to treat your Crohn's. With anti-inflammatory medications or immune system oppressors or a combination of both could have a flare-up tamed. Also, antibiotics or vitamin b shots could be a good way to treat your Crohn's.
Of course, if none of these options are treating your disease well enough, surgery is an option here. Most surgeries only offer temporary relief but it is an option for those who would like to have it. At least fifty percent of people who suffer from Crohn's Disease have had surgery.
Dr. James Maher of Katy Stomach Doctor of Cinco Ranch will go through every possible treatment to take care of his patients.
EDG
EDG or Esophagogastroduodenoscopy is a procedure done for the upper digestive system, like your esophagus, stomach, and upper smaller intestine. By inserting a small tube with a tiny camera attached through the mouth, Dr. Maher will inspect and remove infected tissue for a biopsy to test.
Symptoms with EDG:
Anemia
Inflammation
Diarrhea
After this fifteen to a thirty-minute procedure, patients should be aware that they could encounter a sore throat or bloating. If you suffer from these complications too long, please contact us at our office. Katy Stomach Doctor of Cinco Ranch, TX, is here to protect and take care of our patients no matter the issue.
Cinco Ranch TX Colon Rectal Specialists
Of course, we offer so many other services and procedures here at Katy Stomach of Cinco Ranch. Dr. James Maher is very diligent and meticulous when it comes to colon and rectal health care. Come into Katy Stomach Doctor of Cinco Ranch, TX colon rectal specialists for any digestive or gastroenterology-related diseases and problems.
Fun Facts about Cinco Ranch, TX!
The history of Cinco Ranch dates back to before the Republic of Texas.
Cinco Ranch is a 1,828 acre of land that makes up Katy, TX.
Eleven community pools exist in the Cinco Ranch community.
For more information on Cinco Ranch, visit our community site here.