Are you looking for Cinco Ranch TX Best Gastroenterologist Near Me? The Katy Stomach Doctor is the place for you when you're having stomach problems. Dr. James Maher, MD, is board-certified to help not only you but also educate you. Dr. Maher's approach to medicine teaches his patients what they are dealing with to understand better what is happening to their bodies.
Dr. Maher wants to give you the best experience in health care so that you can trust us with future visits. Therefore, Katy Stomach Doctor is your Cinco Ranch TX Best Gastroenterologist Near Me. Continue reading to learn more about our services and how we can help you.


Colonoscopy
Taking a colonoscopy is a recommended test by your doctor to find any changes or issues in your colon or rectum. This procedure consists of a small camera being inserted into your body so the doctor can see the inside of your body. Only lasting 30 minutes to an hour of your time, Dr. Mahger can be able to figure out what is wrong with you.
As soon as the procedure is over, you will wait for your results to figure out your health state. If your results come back negative of any abnormalities, you won't need another colonoscopy for 10 more years. However, if your results come back positive, the doctor will need to discuss with you the possibilities of cancer cells.
Upper G.I. Endoscopy
An EGD is a procedure to help doctors view you. Upper digestive tract for any issues you might be having. A tiny camera is put inside of the patient, and the doctor begins to investigate and diagnose the reasons for any issues the patient might be having.
If something out of the normal is spotted within the procedure, there will be an answer to any symptoms you might have. Symptoms for any problems would be chest and or abdominal pain, nausea, and inflammation.
Hemorrhoid Banding
The two types of hemorrhoids one can get are both external and internal. Both are very painful, but external is known to be worse than internal. However, both are treatable with Dr. Maher's help and diagnosis; you are in good hands.
Poor lifestyle choices have been known to be the reason why hemorrhoids occur. Your diet and lack of exercise can be key points to how your body is going to act. Risk factors for getting a hemorrhoid are constipation, a low-fat diet, pregnancy, and heavy lifting.
Knowing or not if you have a hemorrhoid is based on how you feel. If you feel pain while sitting or standing, then contacting Dr. Maher would be your best option.
Hepatitis C
Hep C is a virus that attacks the body as a whole. Figuring out how you could get this virus is based on how you surround yourself with certain people. HEP C can be carried through blood transfusions as well as by sharing objects with other people.
Knowing if you have Hep C is by understanding the symptoms. If you feel pain in your abdomen or feel you are having little to no appetite, this could lead to an issue. You can also have an increase in feeling depressed as well as have a fever. When experiencing any of these symptoms, it might be time to visit Dr. Maher to get the help you deserve.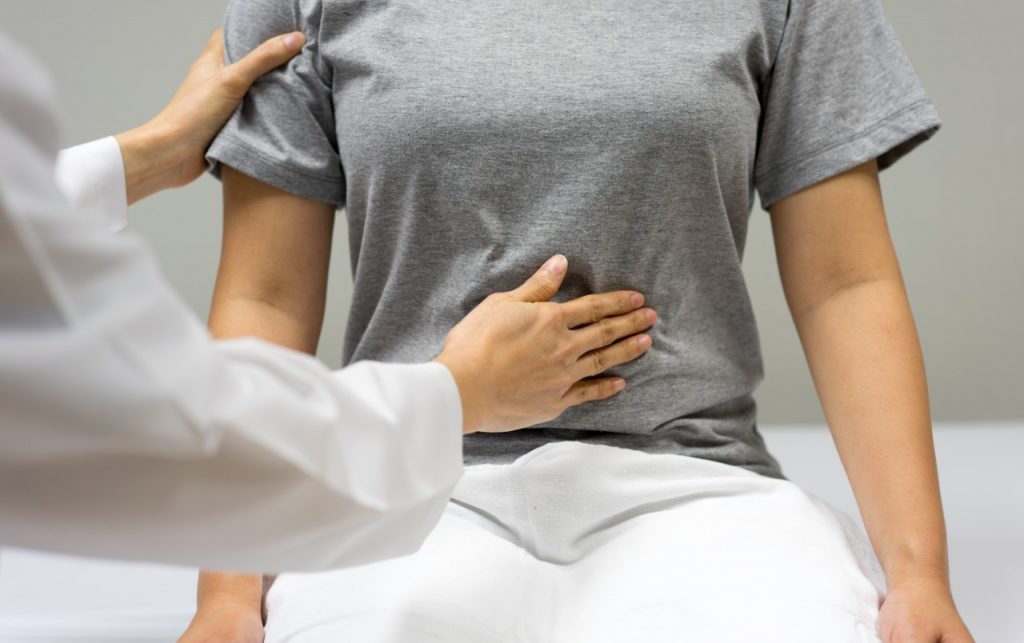 Crohn's Disease
An inflammatory bowel disease (IBD) where this disease gets deep inside the layers of the tissues of one's bowels of the digestive tract. This disease can be excruciating as well as life-threatening if not treated. Your small intestine is the target of this disease and will experience the most issues.
This disease can range anywhere from mild cases to severe. If you have any signs or symptoms such as diarrhea, fever, or fatigue, you may have a digestive issue. Here at Katy Stomach Doctor, Dr. Maher will examine you and ask about how you feel to get to the source of the issue.
As of right now, there is still known reason as to why Crohn's happens to people other than hereditary or a weak immune system. Though there is no cure for this disease, medication therapy has been known to keep the symptoms at bay, so you are more comfortable living with Crohn's.
GERD
Gastroesophageal Reflux Disease is a stomach acid reflex when it travels back up from your stomach to your mouth. This can destroy the lining of your stomach over time unless treated. Dr. Maher is your best bet to getting this under control no matter the severity of this condition.
Helicobacter Pylori
H. Pylori is a bacteria that infects your stomach and usually takes place in children and gives a person excruciating ulcers. Though the reason for this bacteria existing is still a mystery, studies show this is passed from one person to another via saliva or sharing personal objects.
Symptoms of H. Pylori are a pain in the abdomen, nausea, loss of appetite, and bloating. If you begin to see any of these signs, please give Katy Stomach Doctor a call so you can get the help you need.
The Katy Stomach Doctor is the Right Place for You
If you are looking for Cinco Ranch TX Best Gastroenterologist Near Me, then Katy Stomach Doctor is the right place for you. Our team of stomach specialists works with Dr. Maher to find the best solution for your problems. We will take care of you like you are family and make sure you are in the best health you can be in.
To learn more about us, give us a call at (281) 945-5190 today. Or visit our website to read more about our services and locations. The Katy Stomach Doctor is the Cinco Ranch TX Best Gastroenterologist Near Me.
Houston Fun Facts:
The hosts the world's largest livestock show.
Houston is the 4th most populous city in the United States.
More than 90 languages are spoken in Houston.
For more information about Houston, TX, visit the city's website!