When you need quality care services, find the best Brookshire TX GI Doctor at Katy Stomach Doctor. Here, you will be cared for by Dr. James Maher. Not only is he a Board Certified Gastroenterologist, but he is more than that. Dr. Maher is both the most knowledgeable and caring doctor in your community.
If you a located near Katy TX, make sure to visit us for any of your gastrointestinal diseases. Our medical center will ensure that you obtain the highest quality health services. To achieve this, we offer the most comprehensive and effective consultations and procedures.
During your visit, we will hear from you, and work towards maintaining your health. We will listen to the symptoms you are experiencing and determine if you have a stomach infection or disease. Afterward, we will provide you multiple treatment options and decide on the one that works best for you.
Brookshire TX GI Doctor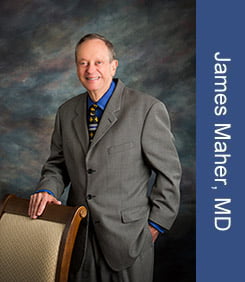 Regardless of the stomach-related problems you encounter, rest assured that Dr. Maher is well informed about the subject. In fact, Dr. Maher has an outstanding medical background that gives him the most knowledge and experience.
First, Dr. James Maher graduated from the Medical College of Virginia in an accelerated program. Then, he completed his residency in Internal Medicine at the University of California, Irvine. During the years to follow, we worked on finishing two different fellowships.
At the University of Southern California, he did a one-year Fellowship in Hepatology. He later did a two-year Fellowship in Gastroenterology at the University of California, Irvine.
Even with such an educational career, Dr. James Maher never stops learning. Today, he continues to seek further medical education and certifications. His dedication is what makes him the best Brookshire TX GI Doctor!
Schedule An Appointment With Us
All in all, education is very important to Dr. Maher. He believes both his medical school education and his patient's education are highly essential. Therefore, he takes the time to share his learnings with you and all his patients.
When you visit Katy Stomach Doctor, expect to openly discuss with Dr. Maher about your symptoms, disease causes, and medical procedures. If you are ready to schedule an appointment with us, visit our website or call our offices.
Also, note that we accept almost all major insurance plans. For instance, we take anything from Aetna, Cigna, Humana, and much more. Additionally, we welcome several payment types, like cash, check, and credit card. If you are ready to receive the best consultation ever, visit us soon!
Hepatitis C


In America, there are more than 2.7 million people affected by Hepatitis C. This infection usually begins as a virus and spread when healthy blood comes into contact with infected blood. Other ways that Hep C can be transmitted is through:
Blood transfusions
Sharing a straw with a person to snort drugs
Transferred from mother to child at birth
Tattoos or body piercings done with contaminated needles
Eating from the spoon of someone with Hepatitis C
Having sex with someone infected with Hepatitis C
When infected with Hepatitis C, it is common to experience abdominal pain, poor appetite, weight loss, fatigue, fever, and more. For a full list of symptoms, look through our website. If you believe in having been infected by Hep C, seek immediate attention.
Colonoscopy
If you are looking to get a colonoscopy at Katy Stomach Doctor, there are some things to consider. A colonoscopy is an exam that detects changes in your colon or rectum. Most commonly, we suggest this procedure to people with a history of polyps, or those looking for colon cancer screening.
This medical test takes about 30 minutes to an hour and will require some preparation. Since a tube is inserted into your rectum to observe the entire inside of your colon, we must prepare your colon. When there is residue left in the colon, it can come to compromise with our end result.
Therefore, you must follow diet restrictions for the two days before the procedure. Also, we will ask that you take a laxative and adjust your medication. If you have diabetes, high blood pressure, or heart problems, it is vital that you inform us of your medication. In doing so, we will help prepare you for your colonoscopy.
Helicobacter Pylori
The bacteria, Helicobacter Pylori, usually happens during childhood and comes to affect your stomach. Although this infection may be present in more than half the world, some people will never get sick from it. While we are not sure why we believe some people are born with resistance towards this infection.
Even though there is no exact cause behind H. Pylori, there are some risk factors to be aware of. For instance, living in crowded conditions and without public health care can develop this infection. Also, it is common to become infected if you live in a developing country or with someone already infected.
Some of the most known side effects of this condition include nausea, loss of appetite, stomach pain, and more. Some people may experience bloating and even unintentional weight loss.
Ulcerative Colitis


Chronic irritable bowel syndrome (IBS) is a disease that will affect the colon and large intestine. While long-term treatment may sound scary, you can rest assured that Dr. Maher will stay by your side. With him, we will work to find a treatment suitable for you.
While the cause of Ulcerative Colitis is unknown, there are some factors that play a role in its appearance. Those factors include:
Muscle contraction in the intestine
Inflammation in the intestines
Nervous system
Severe infection
Changes in the microflora in the intestines
When you suffer from this disorder, you will experience pain in the abdomen, cramping, bloating, and excess gas. It is also common to have diarrhea or constipation, as well as mucus in the stool. If you have such symptoms, visit us soon.
Visit Katy Stomach Doctor
For more information regarding Katy Stomach Doctor, visit our website or call us at 281-945-5190. There is no better Brookshire TX GI Doctor than Dr. James Maher!
Brookshire TX Fun Facts
Brookshire, TX, had a population of 5.09k people in 2017.
On average, car ownership in Brookshire is two cars per household.
The largest industries in Brookshire are Retail Trade, Public Administration, and Accommodation & Food Services.
For more fun facts, click here!