Do you require services from the best Brookshire TX Gastroenterologist? If you do, visit Dr. James Maher at Katy Stomach Doctor. At our offices, our mission is to give our community the highest quality Gastroenterology Healthcare around. We provide you with the most effective consultations and procedures for any stomach-related disease.
If you are experiencing stomach problems, we highly suggest that you visit our offices. Here, not only do we offer the best healthcare services, but we also answer any questions or concerns you may have. To Dr. James Maher, patient education is of high value.
Therefore, when you visit, you can expect an open discussion with Dr. James Maher. He will determine and inform you about any stomach condition you may be experiencing. Then, he will give you more information on the treatment options you have. With such care and knowledge, you will be more than ready to tackle your disease.
The Best Brookshire TX Gastroenterologist Around


There is no one better than Dr. Maher to care for you and treat any stomach disease. With such an extensive educational background, there is no surprise as to why he can share his knowledge with you. Learn more about Dr. Maher and see why he is the most qualified doctor to care for you.
As a Board Certified Gastroenterologist, rest assured that Dr. James Maher has and exceeds any doctor qualifications. He attended and accomplished an accelerated program from the Medical College of Virginia. Then, he moved to California to finish his Internal Medicine residency at The University of California, Irvine. In the following years, he went to achieve two fellowships.
First, he completed a one-year Fellowship in Hepatology from the University of Southern California. Then, he returned to the University of California, Irvine, to finish a two-year Fellowship in Gastroenterology. With such certifications, he is now board-certified in both Internal Medicine and Gastroenterology.
However, his education did not stop there. Dr. Maher believes that you should always continue to learn and grow. With such belief, he participates in continuing his medical education and board recertification. Some of his main interests include treating colon cancer, inflammatory bowel disease, and endoscopy.
Our Services at Katy Stomach Doctor
While some diseases are of more interest to Dr. Maher, he is very knowledgeable about several stomach conditions. In fact, some of the stomach problems we treat include Ulcerative Colitis, Hepatitis C, and Upper GI Endoscopy. You can find more information regarding the diseases we treat by visiting us online or calling our offices.
Also, if you are ready to schedule an appointment, feel free to do so. Our offices accept almost all insurance plans, from Aetna to Humana, Medicare Traditional, and much more. More so, we welcome all payment types like cash, checks, and most major credit cards.
If you are experiencing abdominal pain or stomaches, do not hesitate to visit our offices. We offer the most effective consultations and will treat any medical condition. There is no Brookshire TX Gastroenterologist as caring and knowledgable as Dr. James Maher.
What is Ulcerative Colitis?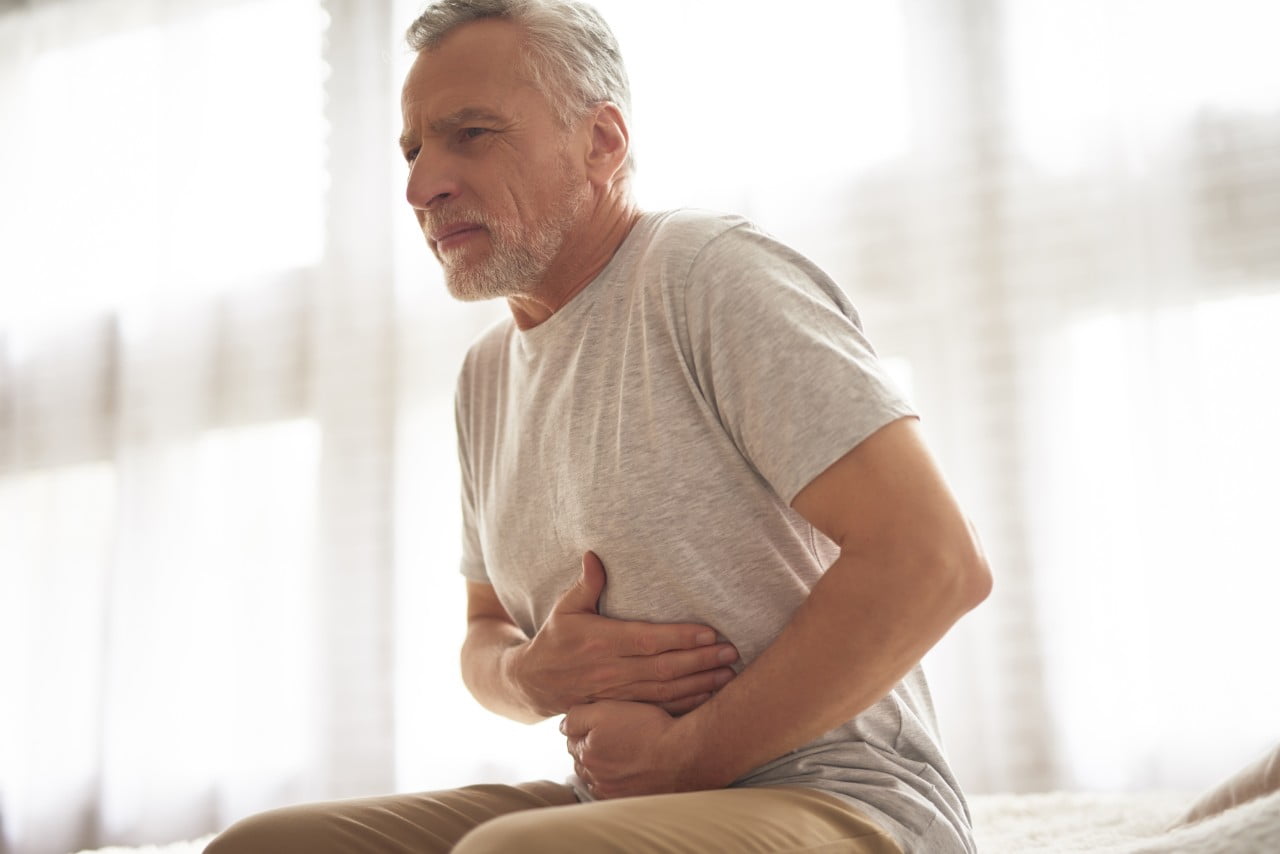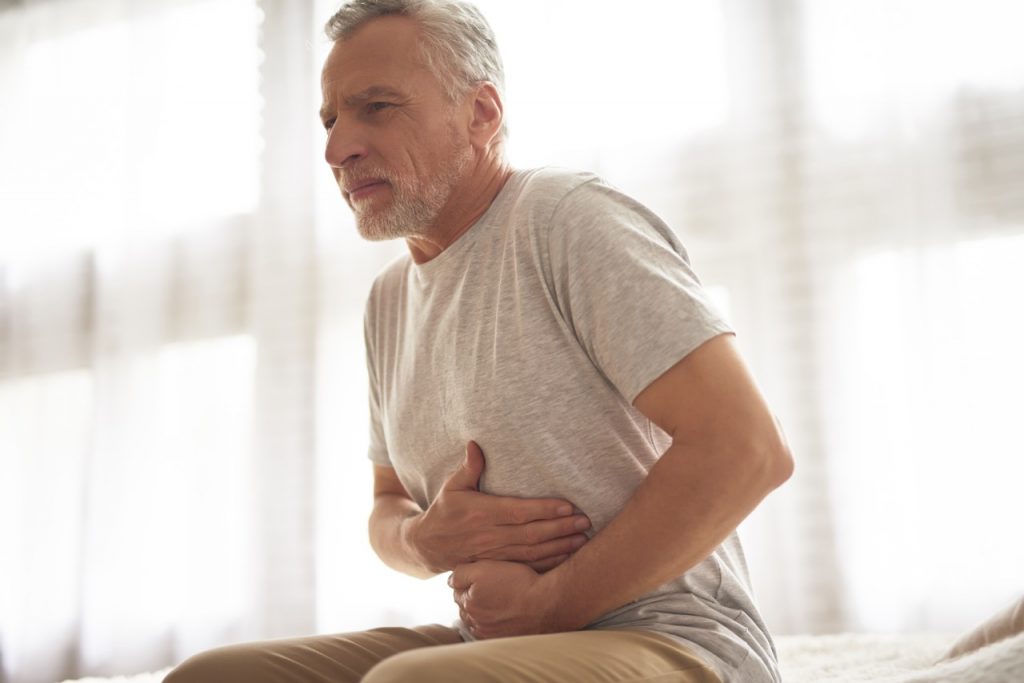 One of the most familiar irritable bowel syndrome (IBS) disorders is Ulcerative Colitis. This disease affects the colon and the large intestine. IBS is known as a chronic condition that requires long-term maintenance. By visiting Dr. Maher, we will be able to plan a treatment that will work just right for you!
Some of the most common symptoms behind ulcerative colitis include:
Abdominal pain
Cramping
Bloating that is typically relieved by passing a bowel movement
Excess gas
Diarrhea or constipation
Mucus in the stool
You can expect these symptoms to worsen some days and completely disappear at other times. To treat this condition, you will more than likely need drug therapy or surgery. However, the first step we take is giving you anti-inflammatory drugs.
How did I get Hepatitis C?
Today, the virus Hepatitis C comes to affect more than 2.7 million people in the United States. If you have contracted this infection, rest assured you can obtain proper care from our Katy Stomach Doctor. To learn more about how Hep C or HCV is contracted, continue reading.
Usually, Hepatitis C starts as a virus that then spreads when healthy blood contacts infected blood. The blood can also come into contact with the bodily fluids of an already affected person. Some of the ways you can contract Hep C are through:
Blood transfusions
Sharing a straw with a person to snort drugs
Transferred from mother to child at birth
Tattoos or body piercings done with contaminated needles
Eating from the spoon of someone with Hepatitis C
Having sex with someone with Hepatitis C
When you have become infected, you will experience abdominal pain, poor appetite, fatigue, itchy skin, fever, and more. Find a full list of symptoms on our website. If you believe you have Hepatitis C, visit our offices for immediate attention.
Do you Need an Upper GI Endoscopy?


If looking to get an endoscopy procedure, you need a medical center you can trust. By visiting Katy Stomach Doctor, you will receive the best services from Dr. James Maher.
An Upper GI Endoscopy treatment is a procedure where we look inside your upper digestive tract. We can make this happen by using a tiny camera at the end of a tube. The tube will enter your mouth and allow us to see if there are any abnormalities in your digestive system.
We recommend this procedure to anyone who seeks to identify reasons behind their chest or stomach pain, nausea, vomiting, or heartburn. Some people may also experience bleeding, problems when swallowing, and inflammation. Therefore, if you have experienced any of the symptoms above, give us a visit soon.
Visit Dr. James Maher Today
To find more information regarding the work at Katy Stomach Doctor, feel free to visit our website. You can also contact us by calling 281-945-5190.
When looking for the most effective and highest quality consultations and evaluations, visit us. We are the most knowledgable when it comes to treating stomach diseases. There is no better Brookshire TX Gastroenterologist than Dr. James Maher.
Brookshire TX Fun Facts
In 2017, Brookshire, TX, had a population of 5.09k people.
The average car ownership in Brookshire, TX, is two cars per household.
Brookshire, TX has an unusually high number of residents working as Health Technologists & Technicians.
Find more fun facts here!