If you are searching for the best "Brookshire TX Gastroenterologist Near Me," find him at Katy Stomach Doctor. As a Board Certified Gastroenterologist, Dr. Maher is more than certified for the medical field. With his extensive educational background, there is no one as qualified as him to care for your health.
Our health is something fundamental. For us to enjoy life and fun with family, we need to maintain our digestive system healthy. If we do not give our health the attention it deserves, we are risking life-threatening complications.
Although not all stomachaches are serious, it is best to stay safe. To help with that, you can schedule an appointment at Katy Stomach Doctor. Here, we will offer a competent consultation and determine if you are in good health. If we find any stomach diseases, we will provide you with the proper treatment to care for yourself.
Brookshire TX Gastroenterologist Near Me


At Katy Stomach Doctor, we dedicate our time to giving you the highest quality healthcare services around your community. We want to ensure you will obtain the most effective treatment for any stomach problem you may be experiencing.
Also, rest assured that you will be well-informed of the disease you are battling. For Dr. Maher, patient educations if of high value. Therefore, you can expect him to have an open discussion with you. During your consultation, we will discuss your medical condition and the appropriate treatments to use.
If you are looking to contact our services, know that we accept almost all major insurance plans. To learn what insurance plans we accept, you can find a full list online. Other payment types like cash, check, and major credit cards are also accepted at our offices.
About Dr. James Maher
As mentioned, Dr. James Maher has an extensive educational background, making him the best choice to make. To begin his educations, Dr. Maher started off at the University of Michigan. However, soon after, he moved to the Medical College of Virginia to complete an accelerated program.
After that, he returned to California, where he achieved his residency in Internal Medicine from the University of California, Irvine. The following year, he relocated to the University of Southern California, where he obtained a one-year Fellowship in Hepatology.
Once more, Dr. Maher moved back to the University of California, Irvine. There, he completed a two-year Fellowship in Gastroenterology. His education, however, never stops. He vigorously participates in growing his medical knowledge and board recertification.
Helicobacter Pyroli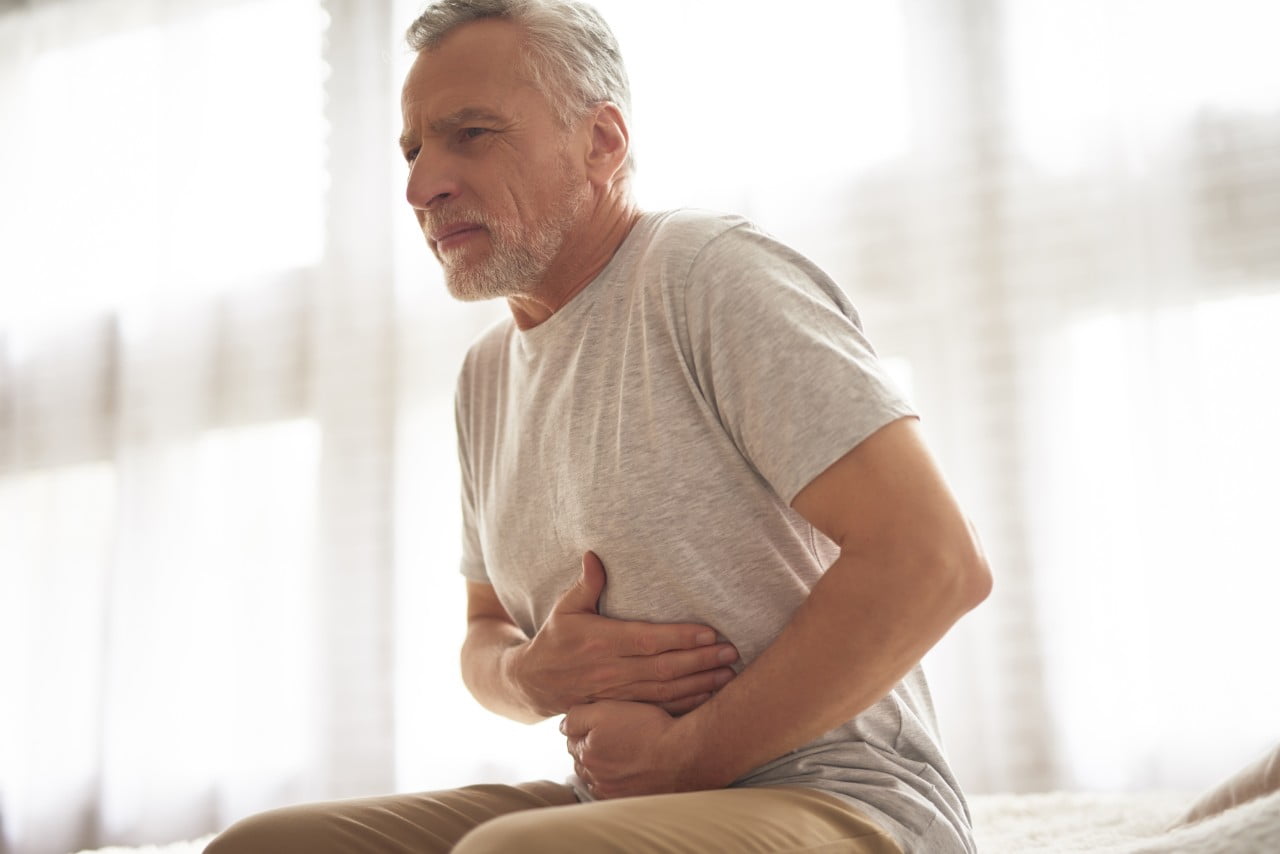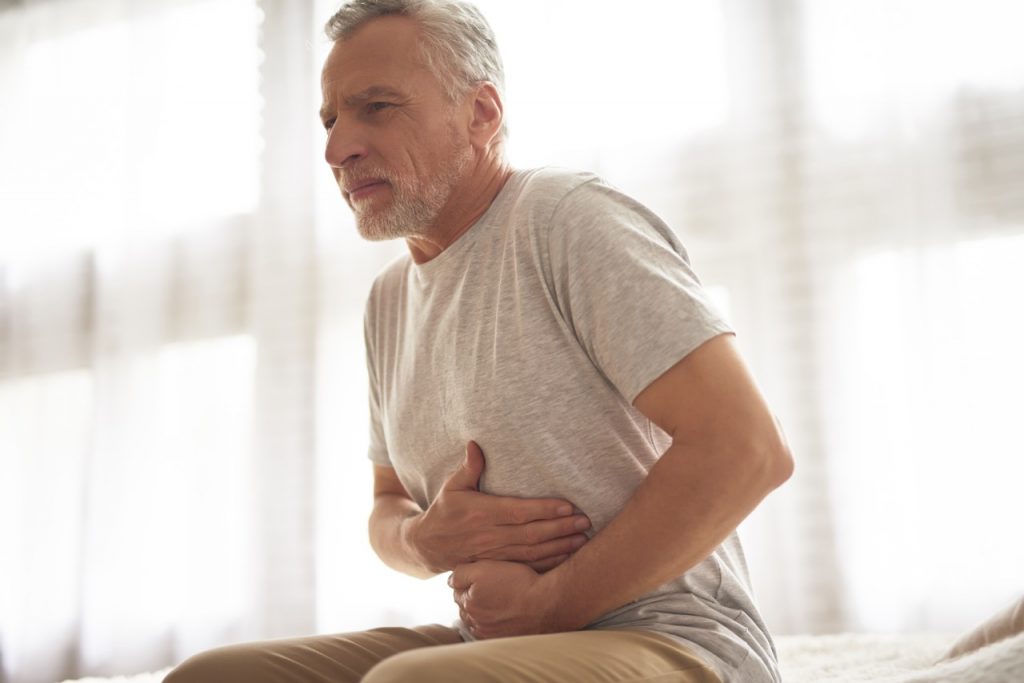 In more than half the people in the world, Helicobacter pylori may be present. Also known as H. Pylori, this bacteria usually affects your stomach during childhood. Although several people may have this infection, some people are believed to be born with a resistance to this harmful bacteria.
Therefore, some people will never get sick from this bacteria. On the other hand, others can severely develop signs and symptoms of H. Pylori. While the cause for this disease is unknown, doctors believe it is passed from person to person or through contaminated foods. Some of the symptoms of H. Pylori include:
Burning pain in your abdomen
Abdominal pain to worsen if stomach is empty
Nausea
Loss of appetite
Frequent burping
Bloating
Unintentional weight loss
If you believe in having this disease, it is best to seek immediate attention. We will offer several tests and procedures to determine if you are infected with this bacteria. If you are, we will work to find the right antibiotics for you.
Hepatitis C
Today in the U.S, there are about 2.7 million people with Hepatitic C. Sometimes referred to as Hep C or HCV, this virus spreads when infected blood contacts healthy blood. There are several ways in which Hep C can be contracted; they include:
Blood transfusions
Sharing a straw with a person to snort drugs
Transferred from mother to child at birth
Tattoos or body piercings done with contaminated needles
Eating from the spoon of someone with Hepatitis C
Having sex with an infected person
There are different types of Hep C, known as genotypes. No matter the genotype, you can expect the treatment recommendations to differ for each genotype.
Most commonly, people who have Hepatitis C will experience abdominal pain, poor appetite, fatigue, depression, fever, and more. At times, people will have itchy skin, dark colored urine, swelling in the legs, and bleeding.
If you believe in having contracted Hep C, visit our offices and receive an evaluation from Dr. James MAher.
Ulcerative Colitis


The common irritable bowel syndrome (IBS), Ulcerative Colitis, is known to affect the colon and large intestine. This infection is a chronic condition that requires long-term treatment. Due to this, we will work to treat conditions with an appropriate treatment plan.
Some of the main symptoms people with IBS experience are:
Abdominal pain
Cramping
Bloating
Excess gas
Diarrhea or constipation
Mucus in the stool
While the exact cause behind this condition is unknown, some factors play a role in the appearance of IBS. Some of those factors include muscle contractions in the intestines, inflammation, severe infections, or changes in the bacteria of the intestines
When you have ulcerative colitis, we will start you off with anti-inflammatory drugs. However, this disease usually requires drug therapy or surgery. It is vital to note that although surgery can eliminate this infection, it needs to remove your entire colon and rectum.
Visit Katy Stomach Doctor
If you live near Katy Tx and require medical services, visit Dr. James Maher. You can find him at our medical center, Katy Stomach Doctor. There is no one better to care for you than such a well educated and experienced doctor.
To learn more about our medical work, visit our website, or give us a call at 281-945-5190. Regardless of the stomach problems you are experiencing, rest assured that you will find proper treatment with us. Stop searching for best "Brookshire TX Gastroenterologist Near Me," and visit Dr. Maher!
Brookshire TX Fun Facts
Brookshire, TX had a population of 5.09k people in 2017.
There are on average 2 car ownerships per household in Brookshire, TX.
The largest industries in Brookshire, TX are Retail Trade, Public Administration, and Accommodation & Food Services.
Learn more by clicking here!