Are you seeking a Brookshire TX digestive specialists to help you diagnose or treat your digestive issues? Consider your search over now that you've found the office of Dr. James Maher! We are the premier doctor's office for digestive problems and general stomach issues!
We offer a range of operations and services great for anyone having digestive problems. Also, we work with many forms of insurance plans, so you will never be left behind when it comes to paying for one of our excellent services. We believe in putting people over problems when it comes to practicing medicine, and it all starts with our leader, Dr. James Maher.
Dr. James Maher is a board-certified gastroenterologist that operates out of Katy, Texas. After graduating from the University of Michigan, he sought warmer pastures and ventured down to Virginia. There he attended the College of Medicine College of Virginia, and when he finished there, he sought even warmer pastures in California. Eventually, Dr. Maher's seeking the perfect climate brought him to the Houston area, where he has practiced for years.
Shortly after ending up in his favorite climate of them all, Houston, Texas, Dr. Maher quickly fell in love with the city and its residents. Sure, he loves the warm climate 300 days of the year, but his favorite part is helping the great people of this amazing city become healthier people.
Dr. Maher tries to uplift everyone he comes into contact with and give them a proper education on health. When someone comes to his office for a diagnosis or treatment, he discusses with them thoughtfully and thoroughly the options that are available to them. When you visit Dr. Maher, you can expect this sort of compassionate care.
Dr. Maher Is A Brookshire TX Digestive Specialists That Can Help!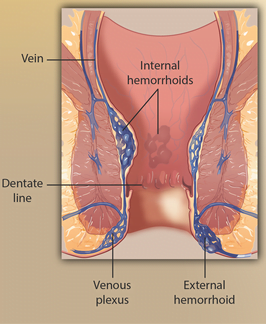 When you have digestive issues or stomach problems in general, nobody is better suited to help than Dr. James Maher. However, you need to put on your mask to visit us at your local Katy stomach doctor.
To curb the spread of the coronavirus and help slow the pace of hospitalizations in the Houston area, we require masks. This goes for anyone that walks through our doors. Covid-19 has devastated the Houston area and all of the country. Therefore, we want to help do our part to help put an end to this pandemic.
We also sanitize every surface as soon as someone comes into our office. Furthermore, we follow all the CDC guidelines and even go over and above with social distance measures! Therefore, if you have an underlying condition that keeps you from coming inside a clinic, you can feel safe when you choose the Brookshire TX digestive specialists.
We Can Help With Many Digestive Issues!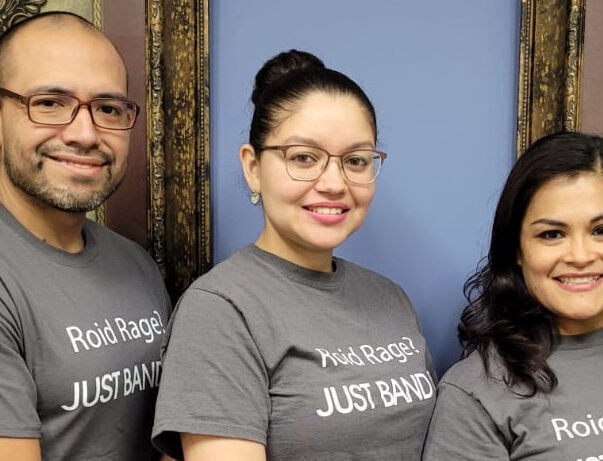 No matter what type of digestive issues you are wrestling with, we offer a range of services to help! A few of these services consist of:
GERD. Also known as gastroesophageal reflux disease, this ailment is very common. This occurs when stomach acid moves back and forth between the stomach and the tube that connects to your esophagus. This can cause damage to your esophagus and, if left untreated, can become a severe condition.
Colonoscopy. A colonoscopy is excellent for anyone that suspects abnormalities in their coon and rectum. This type of procedure is great for those at high risk of colon cancer and other diseases in their family.
The doctor performs a colonoscopy when he inserts a tiny camera attached to a tube into your rectum. This lets him see into your intestines and spot any problems you may have.
Hemorrhoids. We offer a wide range of treatments and procedures for those dealing with hemorrhoids. Among them is a painless procedure called hemorrhoid banding.
This procedure is great because it isn't a surgical operation and only requires a few minutes of your time. After the procedure is complete, you can continue your day as if everything is normal.
A Few More Stomach Issues We Can Help With.
Endoscopy. Like a colonoscopy, we perform an endoscopy by using a tiny camera attached to a small tube. However, unlike a colonoscopy, where the camera goes through the rectum, the camera is inserted in your esophagus. This lets the doctor inspect your digestive tract and ensures your stomach is in tip-top shape.
Chron's Disease. There is no cure for Chron's disease; however, here at your local Katy stomach doctor, we have tons of treatment options available for you. Chron's disease is also known as an IBD – an inflammatory bowel disease.
Don't Put Off Your Digestive Health, Call Now!
If you have any questions or concerns about any operations or services we offer, give us a call! We also have an outstanding medical blog written by experts to give you a deeper understanding of your medical issues.
Other than helping you live a healthy lifestyle, our primary mission here at your local Katy stomach doctor is to leave you more educated about your health than when you walked in. This educations starts when you come to see us for your health concerns but doesn't end there.
We look to stay in touch with you every step of your journey to great health. When you choose our clinic, you choose a clinic that cares about you and the entire Houston community. We are open Monday – Thursday 8:30 am – 5 pm and Friday from 8:30 am – 2 pm.
We look forward to hearing from you and cant wait to help you put your health problems behind you.
Finally, Dr. Maher and everyone at the office is excited you've chosen us to be your
Brookshire TX digestive specialists
and cant wait to see you!
Brookshire Fun Facts:
The population of Brookshire is well over 5,000.
Brookshire is 30 miles west of downtown Houston.
The town of Brookshire got its name from Nathan Brookshire, a captain that served in the Texas army in the early 1800s.