If you are in search of a Brookshire TX colonoscopy doctor, then the Katy Stomach Doctor is just what you need. With our services, you will be sure to get your digestive tract back on track. Our goal is to provide effective Gastroenterology Healthcare to Brookshire as efficiently as possible.
Use our services if you believe you have been experiencing issues with your stomach, colon, or rectum. Whether it is an abdominal pain, rectal bleeding, chronic constipation, or diarrhea, our team will be here for you. And for those over the age of forty-five, please be sure to get a colonoscopy check-up. You may be at risk of getting colon cancer, and our team wants to ensure that everything is running smoothly.
A colonoscopy is an exam where the doctor inspects your colon to spot any abnormal behavior or changes. The doctor does this by inserting a tube with a tiny video camera to study your colon. This will then be able to detect the cause of your problem.
Taking care of your digestive tract is extremely important. Dr. Maher is keen on educating his patients. He does not just want to diagnose and treat patients; he wants to help patients live healthier lives.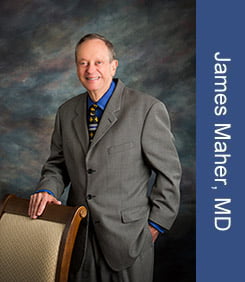 Brookshire TX Colonoscopy Doctor
Dr. James Maher is a board-certified doctor in Gastroenterology and Internal Medicine. Gastroenterology is a branch of medicine focusing on the digestive system. It also hones in on the disorders that the digestive system could experience. Our doctor is knowledgeable on all there is to know about these disorders and much more.
Internal medicine, Dr. James Maher's specialty, prevents, diagnose, and treats internal diseases such as Hemorrhoid Banding, Hepatitis, IBS, Crohn's disease, Chronic Ulcerative Colitis, Colon Polyps, and many other medical issues. You can rest assured that you will receive the right treatment you need with our doctor.
Dr. James Maher has learned a lot through his life to be as accomplished as he is today. He attended the University of Michigan and graduated from the Medical College of Virginia. Furthering his education, he knew of the importance of patient education and sought to help others.
An in-depth look into treatment options is vital in the doctor's expert opinion. This will help patients receive the high-quality care that they deserve, just like anyone else experiencing these problems. This determination has led our team to thrive and serve countless individuals with gastral issues.
We offer many services that will treat your gastral issues, not just colonoscopy. When you come to Dr. Maher, you can be sure that you are in excellent hands. He will walk you through your procedures and make sure you are comfortable and fully prepared for them.


Preparation
Before you visit our Brookshire TX colonoscopy doctor, you need to prepare for the procedure. There are several things Dr. Maher may advise you to do or not do certain activities prior to your procedures. These precautions are important for a successful and safe procedure. Otherwise, Dr. Maher will not be able to proceed.
One of the first steps to preparation is going on a temporary diet. This diet consists of not eating any solid foods and only drinking clear liquids. This includes water, tea, and coffee (without milk or cream).
Furthermore, avoid red, blue, and purple-colored drinks. Lastly, do not eat or drink anything after midnight of the exam. This could cause further problems during the exam.
You may be instructed to take a laxative the night before and the morning of the exam. Please state if you are taking any medication prior to the exam. This is essential if you have high blood pressure, diabetes, or any heart problems.
On the day of your exam, you will receive a sedative. This sedative is combined with pain medication, which ensures no discomfort in the process.
You will be instructed to lie on a table. The doctor will insert a colonoscope into your rectum. The air is then pumped into your colon. For about 30 minutes or so, our doctor will study your colon to ensure there are no abnormalities.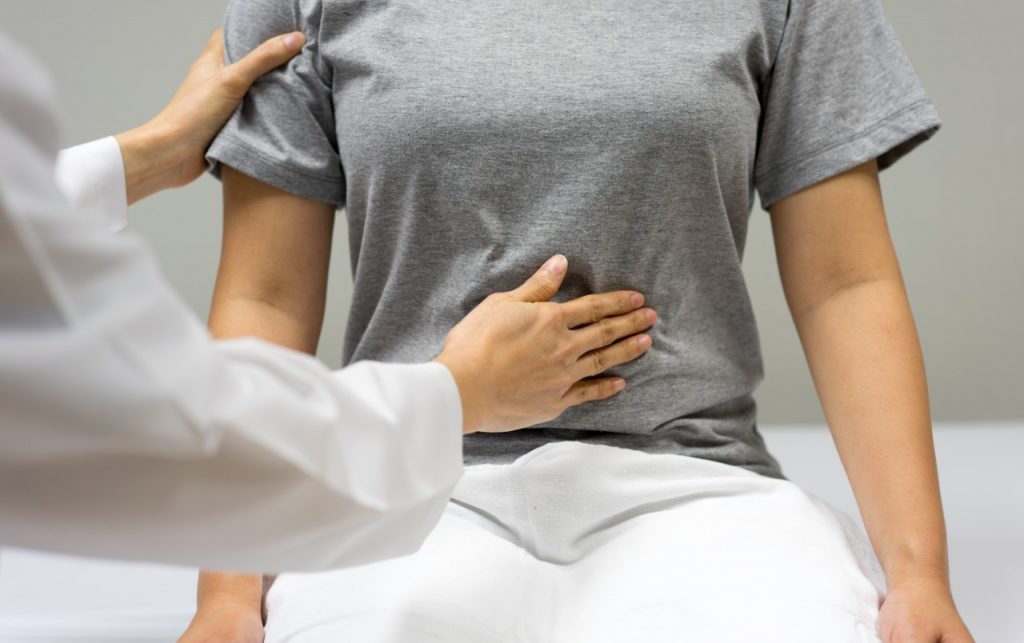 After The Procedure
You will recover from the sedative an hour after the procedure. However, the effects of the sedative will wear off after a whole day. You need someone driving you back home after the exam. Rest for the remainder of the day as well, which means no work.
The results will either be negative or positive. A negative outcome means there are no abnormalities. The doctor will recommend getting another colonoscopy in either one, five, or ten years.
A positive outcome, however, means that a polyp was found in your colon. This can also be the case for any abnormal tissue. The doctor's instruction will tell you to follow a unique and temporary dietary plan. Gassiness will more than likely arrive, but if this becomes bothersome, walk around in case the discomfort becomes irritable.
In the meantime, our team will be determining if the polyp is cancerous. We will recommend a colonoscopy soon if it is cancerous or if you have more than one polyp.
Call Us
Give our team a call to schedule an appointment today. Stop dealing with those pains and take the next step to get the help you need. Our Brookshire TX colonoscopy doctor is ready to solve your problems.
Brookshire TX Fun Facts
Brookshire was named in honor of Nathan Brookshire.
In 2010, the population was 4,702.
We are located 34 miles west of downtown Houston.
For more information on Brookshire.