If you are searching for a trustworthy Brookshire TX GI Specialist, contact Dr. James Maher at the Katy Stomach Doctor! The professional medical staff at our clinic will evaluate, diagnose and treat your digestive condition. Furthermore, we have many of the tools and equipment needed to perform diagnostic exams right here in our clinic.
The Katy Stomach Doctor serves the Katy and Greater Houston area and has helped hundreds of patients get back to living a quality life. We are located just minutes from the Texas Medical Center, and we maintain an affiliation with many area hospitals. Each day, our team works hard to help patients feel accepted and receive the highest quality medical care.
Have you been experiencing digestive symptoms that are sticking around? If the answer is 'yes', it might be time to schedule your appointment with a Brookshire TX GI Specialist, like Dr. Maher at the Katy Stomach Doctor. Ignoring these symptoms or worsening pain and inflammation can have disastrous, even life-threatening, consequences for the future of your health. Call or schedule your appointment online!
Dr. James Maher, Your Brookshire TX GI Specialist!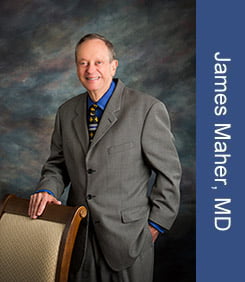 Dr. Maher is board-certified in gastroenterology and internal medicine and has been operating the Katy Stomach Doctor for over a decade. He graduated from the Medical College of Virginia and followed this with the completion of several fellowships and internships at the University of California-Irvine.
Although Dr. Maher has been practicing for over a decade, he continues to pursue education by attending conferences and lectures in his field. These opportunities help him stay informed and up-to-date on the latest treatments, news, and breakthroughs for digestive diseases.
Dr. Maher's patients also benefit from his passion for education. For instance, he believes one of the most important roles of a doctor is to educate patients about how best to manage their condition. Whether that means lifestyle changes or medication, the team at Katy Stomach Doctor is here to provide next-level care.
Katy Stomach Doctor Medical Services
Dr. Maher specializes in the treatment of digestive diseases like acid reflux, IBS, and colon cancers. Our clinic is equipped to perform most diagnostic procedures internally, in addition to screenings for certain cancers. Katy Stomach Doctor evaluates, diagnoses, and treats digestive conditions of all types.
Evaluation of Your Condition
Before your condition can be diagnosed, it must be evaluated. Dr. Maher offers scheduled consultations at the Katy Stomach Doctor. During an evaluation, you will receive a set of questions about your symptoms and medical history. In addition, it is imperative to answer those questions honestly.
Doing so will help your doctor determine which symptoms are directly caused by your underlying condition and which are not. Some symptoms are normal when they follow certain activities and only last a little while. For instance, it is normal to experience heartburn following a spicy meal or abdominal cramps after a challenging exercise. Hoewver, when these symptoms persist and become debilitating, an evaluation with a Brookshire TX GI Specialist is recommended.
There are times when a doctor can make an educated guess as to the root cause of your symptoms. However, it is more likely that your doctor will recommend a diagnostic procedure in order to avoid misdiagnosis.
Diagnostic Procedures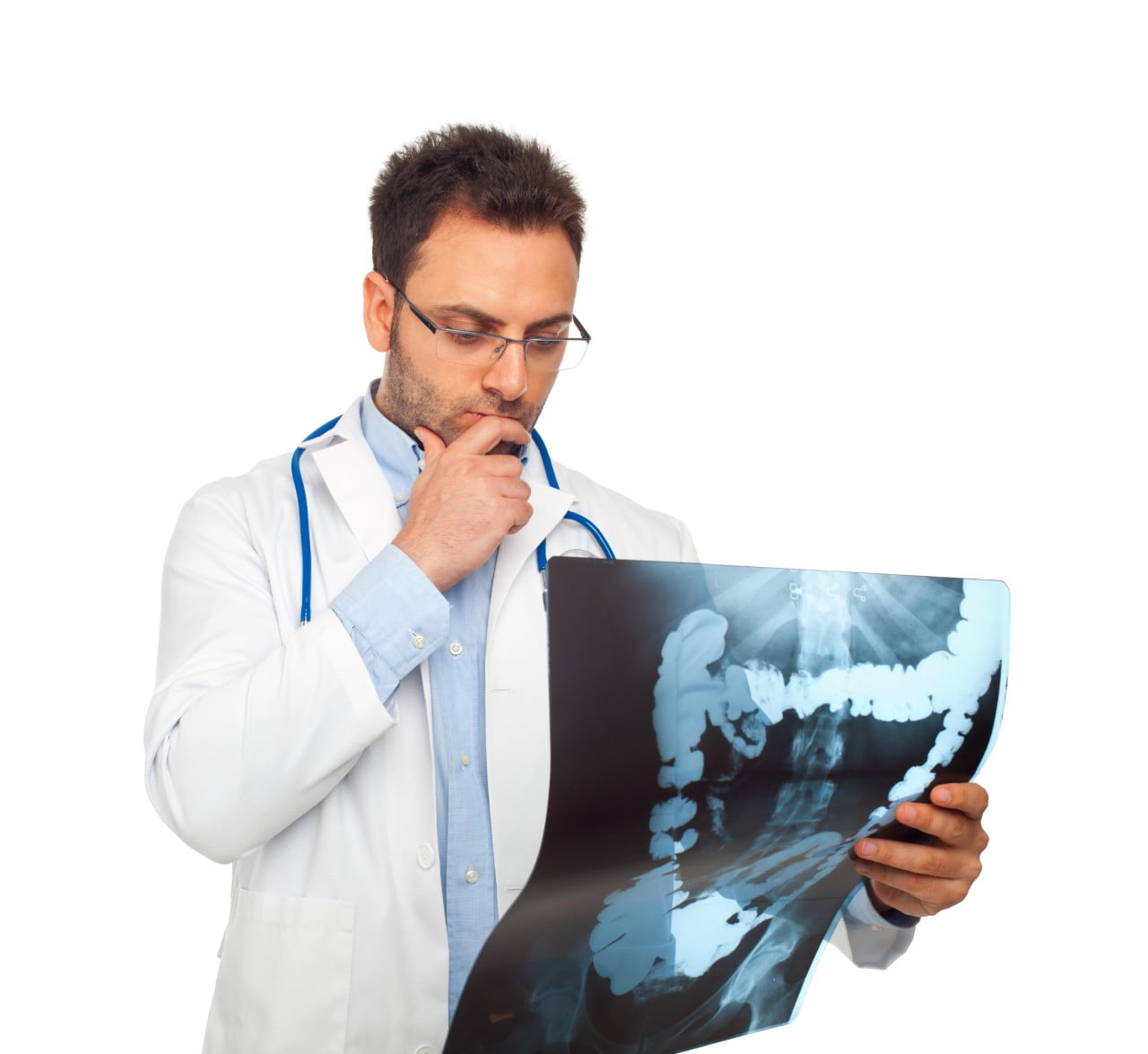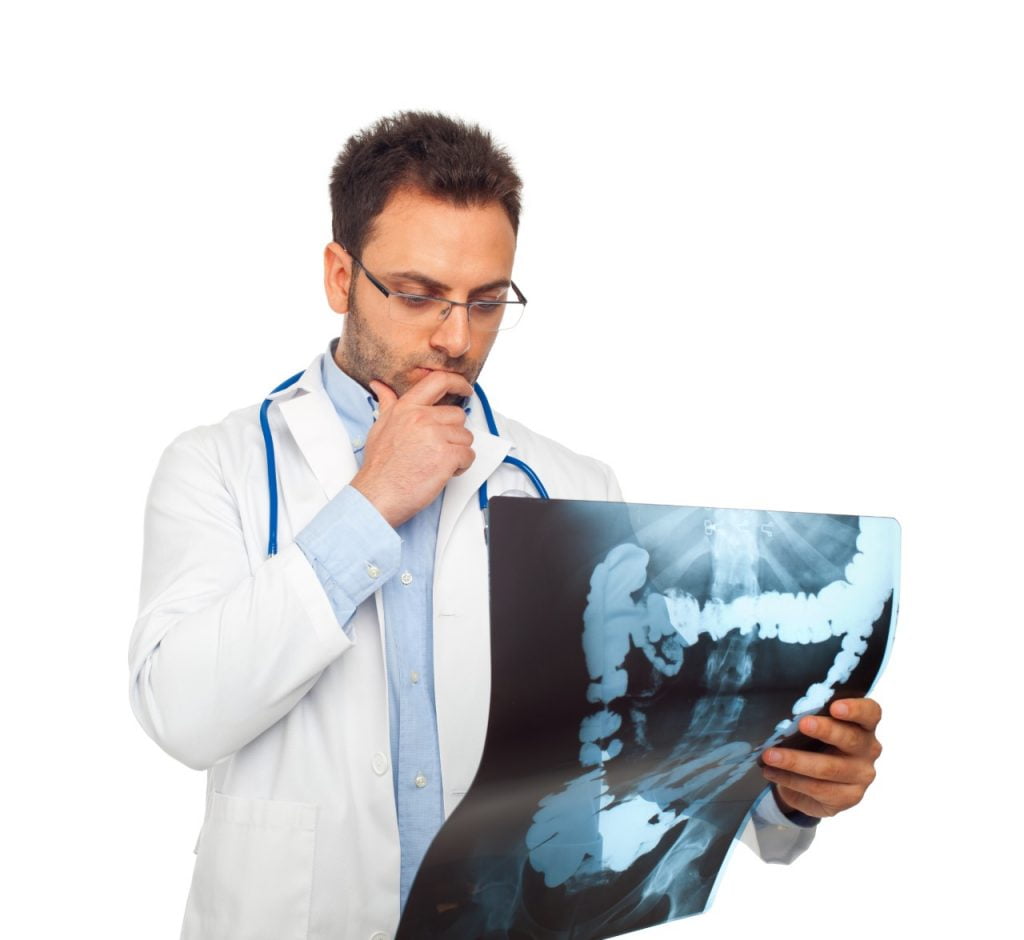 Diagnosing the root cause of your symptoms often takes time and, in some instances, requires more than one exam or visit your specialist. Digestive diseases can present themselves in different ways because each patient is unique with a unique medical history. A diagnostic exam allows your doctor to more accurately pinpoint the root cause of your condition.
One example of a diagnostic procedure is an Endoscopy. When a doctor recommends this procedure, the patient is usually exhibiting symptoms that center around the upper digestive tract or Esophagus. Acid Reflux Disease is a common cause of Esophageal pain and inflammation.
During an Endoscopic exam, the patient is under a local anesthetic. The doctor will insert a tiny camera, also called an Endoscope, into the patient's mouth and down the throat. The video feed is sent to a TV monitor in the procedure room, and the doctor is able to make a close examination of the Esophagus and digestive tract.
Endoscopy procedures are very low-risk for the majority of patients. Symptoms and side effects following the procedure are mostly caused by residual effects of the anesthesia. Furthermore, these side effects will stick around for about twenty-four hours following the exam. If you experience any concerning symptoms after your procedure, contact your doctor immediately.
Custom Treatment Plans for Every Patient
The Katy Stomach Doctor provides custom treatment plans for every patient according to their needs. Depending on your condition and the severity of your symptoms, your doctor might recommend that you start with lifestyle changes. Dietary restrictions and additional exercise can decrease the severity of your symptoms. However, if it is necessary, your doctor will prescribe a medication to assist with symptom management.
It is important to trust your doctor and follow their instructions with regard to your treatment. Unfortunately, most digestive diseases don't have a cure. As a result, treatments are usually all about symptom management.
We Accept Insurance
Do you have insurance benefits? The Katy Stomach Doctor accepts most major health insurance plans! These include benefits from providers like Blue Cross and Blue Shield, Ambetter, Cigna, and United Healthcare. If you have questions about whether your benefits cover a visit to our clinic, just give our office a call. We are happy to assist you in finding answers.
For those patients that do not have health insurance, there are other payment options we can help you explore. Don't ignore your symptoms; give Katy Stomach Doctor a call!
Brookshire TX GI Specialist

For more information about Dr. Maher, our location, or our services, visit our website! Additionally, you can access our patient portal and online forms and request your appointment. Dr. James Maher at the Katy Stomach Doctor is your trusted Brookshire TX GI Specialist.
Brookshire, TX Fun Facts:
The City of Brookshire has a small-town feel while being located just minutes from Greater Houston.
Brookshire has grown since I-10 was created.
The average population from year to year is between 5-6,000 people.
For more information about Brookshire, TX, visit the city's website!