Sometimes you need to find a Brookshire TX gastroenterology specialist because your doctor referred you. You may be wondering what field gastroenterology falls under. Or perhaps you're wondering what these specialists cover. Maybe you're just wondering why your doctor referred you to one.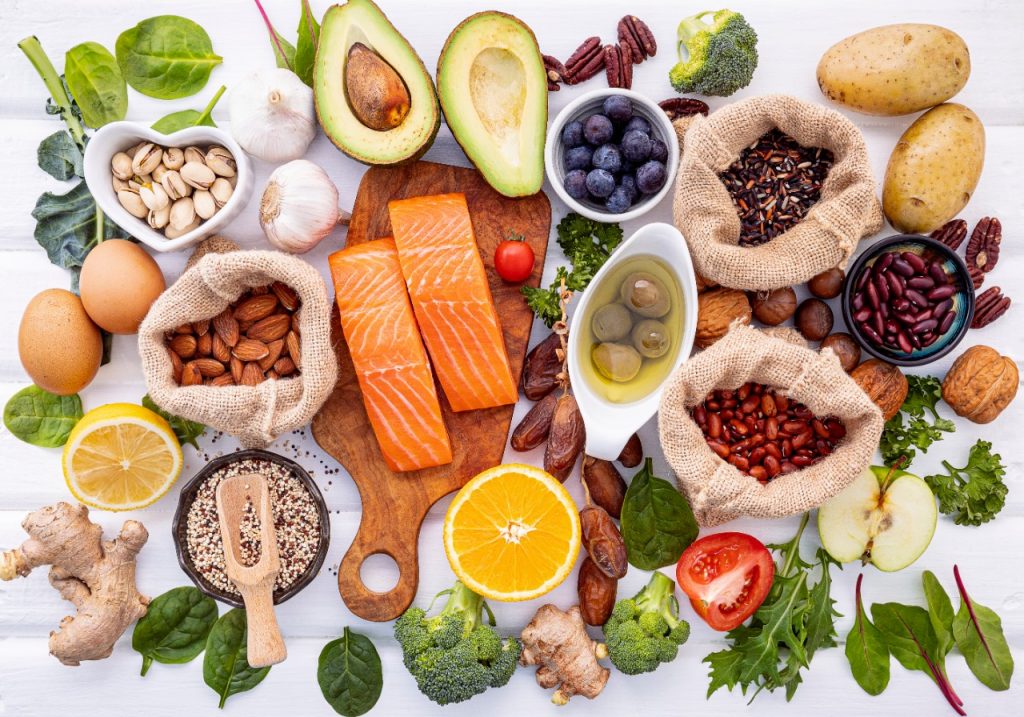 In Latin, the word "gastro" means "stomach." So gastroenterology is the study of the stomach, making gastroenterology specialists experts of the stomach. Also called gastro doctors, GI specialists, or stomach doctors, these experts have a deep understanding of the body's digestive system.
Your doctor refers you to a specialist because your issue may be out of the range of their general medical knowledge. And if your primary care doctor refers you to a digestive specialist, you probably have an issue with your digestive system.
Somewhere or somehow, your body is handling food or absorbing nutrients incorrectly. This issue can range from your digestive tract and corresponding organ to organs like the liver and pancreas.
However, don't panic yet. It may be your doctor wants to confirm something, and they can't do specific tests themselves. So the question becomes what these digestive specialists can diagnose and treat.
The Makings of a Brookshire TX Gastroenterology Specialist
Like any medical personnel, digestive specialists go through many years of study and training. They undergo at least eight years of study, from a four-year degree to another four years at a medical college. However, their journey doesn't end there.
After they complete medical school, potential digestive specialists need to enter a training program called a residency. They enter a two or three-year residency in internal medicine, focusing specifically on gastroenterology.
Once they complete their residency, they enter another training program called a fellowship. A fellowship focuses more on practical experience and a fellowship in gastroenterology trains potential specialists in handling related screening and medical procedures.
Completing all their studies and training allows them to attempt the American Board of Internal Medicine certification exam. When they pass, they'll finally be a "board-certified" digestive specialist. And throughout the rest of their career, they may take several more board certification exams.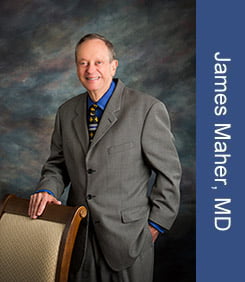 If you go to a certified digestive specialist's office like Dr. James Maher, you know you're in capable hands.
What Digestive Specialists Can Diagnose and Treat
A general Brookshire TX gastroenterology specialist can diagnose and treat disorders in the digestive system. The digestive system includes the digestive tracts' organs like the esophagus, stomach, large and small intestines, and rectum. However, they can also detect problems in the liver, pancreas, gallbladder, and biliary ducts.
There are several different types of digestive specialists. Some may focus on the overall flow of the digestive system, knowing a bit of everything. Others may focus on specific aspects or organs, like the liver and its functions. Although, they may be able to diagnose your issue before referring you to someone with a better understanding.
What are some issues or disorders these specialists can diagnose? The more prominent ones are colorectal, carcinoid, or other types of cancer that originate in a digestive organ. Some of these are preventable if your doctors can catch them in time. Others may be sneakier and won't show signs until very late.
Of course, not everything they deal with is cancer. These doctors can also diagnose liver disease, pancreatitis (pancreas inflammation), acid reflux, hepatitis C, or hemorrhoids. Most of these are actually treatable with medicines.
If you're having trouble swallowing, blood in your stool, or stomach pains, you may have something wrong with your digestive system. If you're experiencing symptoms that relate to any one of those, you should see a stomach doctor. The sooner you get that checked out, the faster doctors can treat you.
Possible Treatment Methods and Procedures
Before doctors can start you on a treatment plan, they need to diagnose you first. There are a variety of screening tests and imaging procedures they use to determine the issue ruining your health. Since most aren't trained surgeons, many of these tests and procedures are non-surgical.
The most common procedure is endoscopy. The doctor will insert a hollow, thin tube into your body. At the tip of the line is a built-in camera that allows the doctor to see inside. Since the doctor can see firsthand what's wrong, endoscopies are the easiest way to detect issues.
Not to mention, if they see any suspicious tissue or growth, they can remove or take a biopsy of it. Endoscopies reduce the need for surgery while preventing and detecting problems early on.
A similar procedure they do is a colonoscopy. Usually, the doctor will insert the tube with a camera through your rectum to inspect inside your large intestine. This procedure is the easiest way to prevent and detect signs of colon cancer. With this, they can also see if you have irritable bowel disease or inflammation in your colon.
Once they diagnose your problem, they can start on your treatment plans. With most, doctors can prescribe medicines to treat the issue. However, sometimes, they may advise on adopting a new diet instead. In the worst-case scenarios, you may need surgery to remove something or for an organ transplant.
Contacting Our Office

Gastro doctors specialize in a large portion of our organs and their inner workings. An issue with any of them can cause you discomfort or may spread to vital organs. Reporting any signs or symptoms may save you later down the line. You can treat apparent signs of digestive issues or get colon cancer screenings with digestive specialists.
If you're experiencing any symptoms of a digestive-related, you should schedule an appointment with a stomach doctor. Also, if your family's medical history includes colon polyps or cancer, you should also get routine screenings as you get older. The sooner you catch problems before they grow, the faster doctors can treat you.
Whether you need help or your doctor referred you, our office is open to you. Schedule an appointment with Katy Stomach Doctor James Maher to get in contact with a Brookshire TX gastroenterology specialist.
Brookshire, TX Fun Facts:
The city was named in honor of Nathan Brookshire, a captain of the Texan army which stormed and captured Bexar.
The area grew alongside Interstate 10 and is part of its Energy Corridor.
The city was incorporated in 1946, comprising of two different land divisions.
For more information, visit Brookshire's official website.